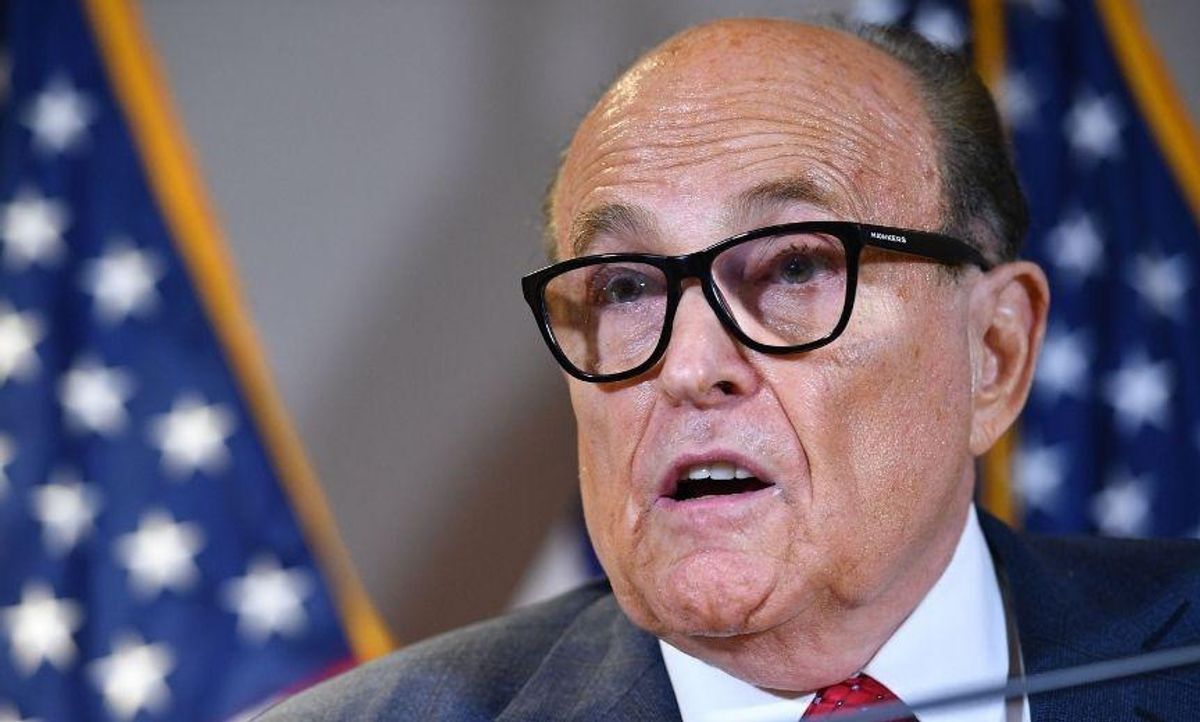 MANDEL NGAN/AFP via Getty Images
Former President Donald Trump's personal lawyer, Rudy Giuliani, continues to face fallout from his months-long amplification of Trump's lie that the 2020 election was stolen by Democrats through widespread election fraud.
He's currently facing a $1.3 billion defamation lawsuit from Dominion Voting Systems after repeatedly lying that the election software company switched millions of Trump votes to Biden votes.
When a number of Republican lawmakers—including then-Senate Majority Leader Mitch McConnell (R-KY)—wouldn't entertain Trump's and Giuliani's election lies during the joint congressional session to certify Biden's victory, a mob of pro-Trump extremists stormed the United States Capitol, resulting in the deaths of at least five people.
Some of Trump's more devout fanatics are now calling for a new political party to counter the GOP, which they claim isn't loyal enough to Trump and his doctrine.
Giuliani retweeted one such person—far-right Twitter personality Catturd—to pitch kicking the "traitors" out of the party instead.
He wrote:
"How about we keep the Party of Lincoln, Reagan and Trump and the traitors leave."
But Giuliani's omission of the oxford comma after "Reagan" produced the unintentional implication that "Reagan and Trump and the traitors" should leave the "Party of Lincoln."
Twitter mocked him for the accidental self-own.

Even with the punctuation snafu aside, Giuliani's tweet generated widespread ridicule.
Giuliani continues to rail against what he believes is conservative censorship to his 1.1 million followers on Twitter.