Chris Christie went on 'Morning Joe' and predicted Donald Trump will skip the second GOP debate because he's been 'insulted' by the Reagan Library.
30 August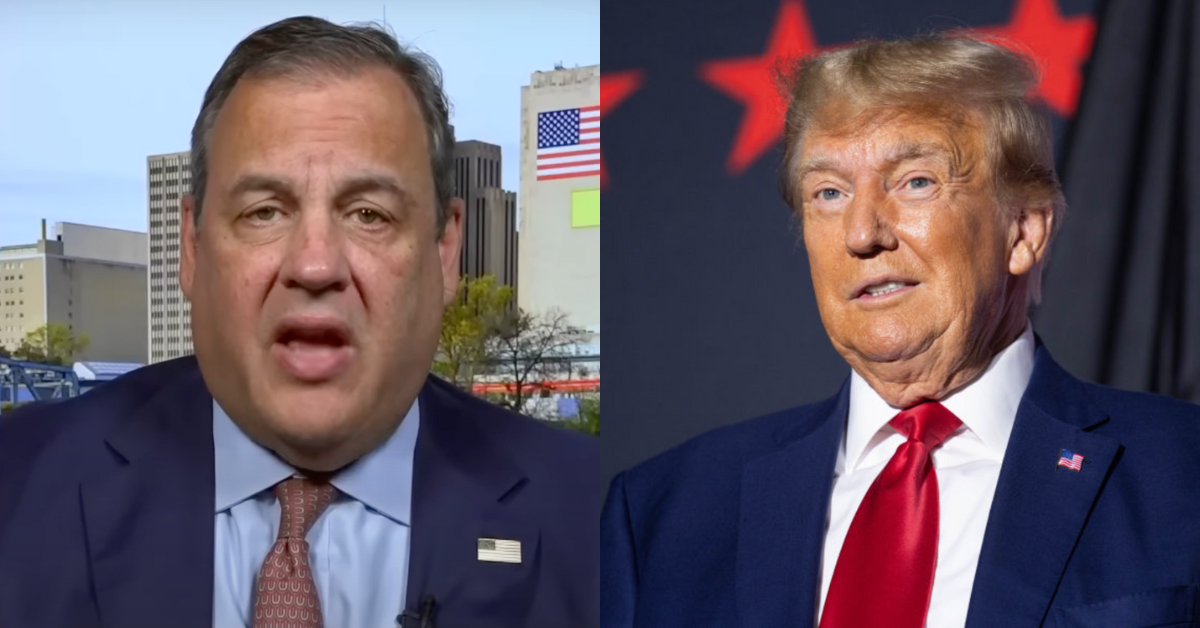 MSNBC; Scott Eisen/Getty Images
Former New Jersey Republican Governor and GOP presidential hopeful Chris Christie predicted former President Donald Trump will skip the second GOP debate because he's been "insulted" by the Reagan Library.
Christie issued his remarks during an appearance on MSNBC's Morning Joe, noting that Trump is far too petty to consider attending the debate in the first place—especially after already skipping out on the first.
Christie shared his insights into Trump's potential participation in upcoming debates, shedding light on how poll numbers and personal grudges might influence the former President's decisions.
You can hear what Christie said in the video below at 10:43.
Chris Christie: I'm unafraid to tell the truth about Donald Trumpyoutu.be
Speaking to MSNBC host Jonathan Lemire, Christie said Trump will not show up even if his poll numbers have seen a marginal drop because he holds a grudge against the Reagan Library for not inviting him for a speaking engagement:
"No, I don't think he'll show up at the Reagan Library debate, Jonathan. The reason I don't is, again, his pettiness. And everything to him is personal. And so, he's had a conflict for the last eight years with the Reagan Library."
"He's insulted that he hasn't been invited to speak there. He doesn't like the chairman of the Reagan Foundation."
"And, you know, all of that is more important to Donald Trump than giving Republican voters an opportunity to hear all the candidates who want to be president compare their views up on the stage."
Christie argued that, regrettably, Trump prioritizes personal grievances over affording Republican voters the chance to hear the diverse perspectives of candidates vying for the presidency.
Many agreed with his assessment and offered further criticisms of Trump.

While Christie believes that the drop in Trump's poll numbers following the first debate might not be substantial enough to prompt his participation in the next debate, he suggested a different scenario for the third debate.

Slated for October in Tuscaloosa, Alabama, the third debate could potentially compel Trump to take the stage, according to Christie, who said that by that point, Trump "will have lost even more ground in the polls."
Christie's point of view on Trump's penchant for prioritizing personal grudges and poll numbers over party unity and the democratic process reflects the man we all have come to know as the 45th president of the United States ever since he rode down the escalator at Trump Tower in 2015.