Advocacy
Lauren Boebert was caught on video throwing out a pin paying tribute to 10-year-old Robb Elementary victim Maite Rodriguez featuring the young girl's green Converse sneakers.
19 July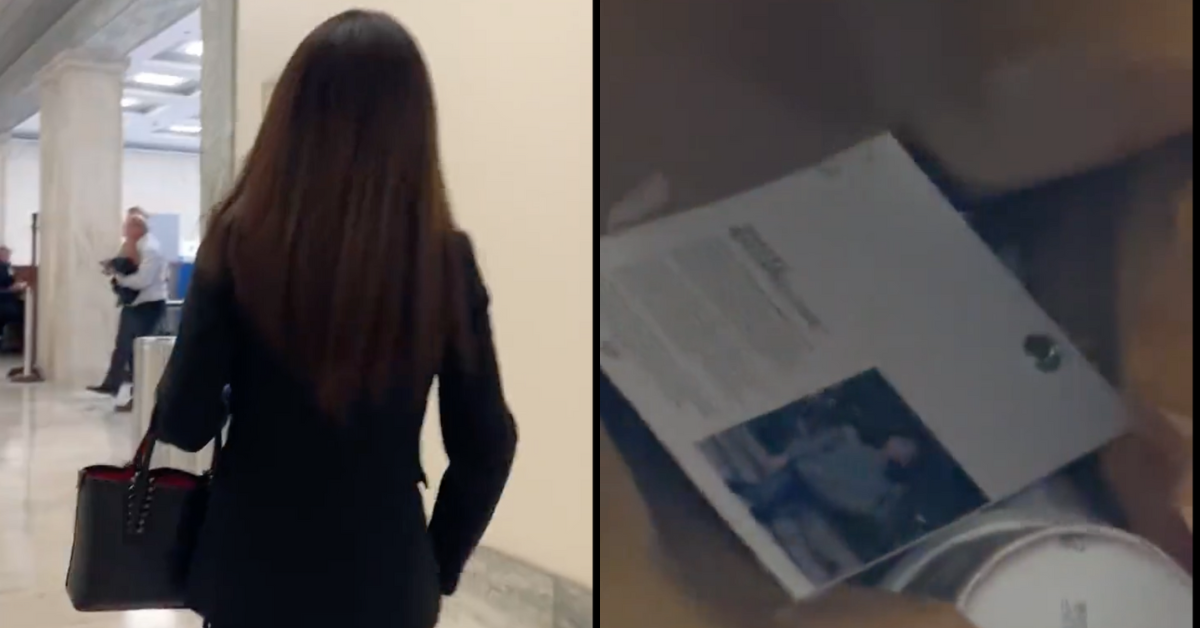 @sarahfishkind/Twitter
Colorado Republican Representative Lauren Boebert sparked controversy after throwing away a pin symbolizing the green Converse shoes worn by one of the victims of the Uvalde, Texas mass school shooting.
In a video shared on Twitter, gun control advocates can be seen handing Boebert the pin which she quickly discards leading to outrage and criticism.
The Uvalde elementary school shooting tragically claimed the lives of 21 people, most of them young children. They included 9-year-old Maite Rodriguez whose green Converse shoes became a poignant symbol of the tragedy because they were crucial in identifying her after her murder.
In response to the mass shooting and advocating for stricter gun control measures, Lives Robbed—a group formed by parents of Uvalde victims—distributed the pin along with a pamphlet to members of Congress, urging them to support the reinstatement of the assault weapons ban.
But Boebert immediately threw hers away and shook her head when called to take action against gun violence.
You can watch the moment in the video below.

You can see the pin below.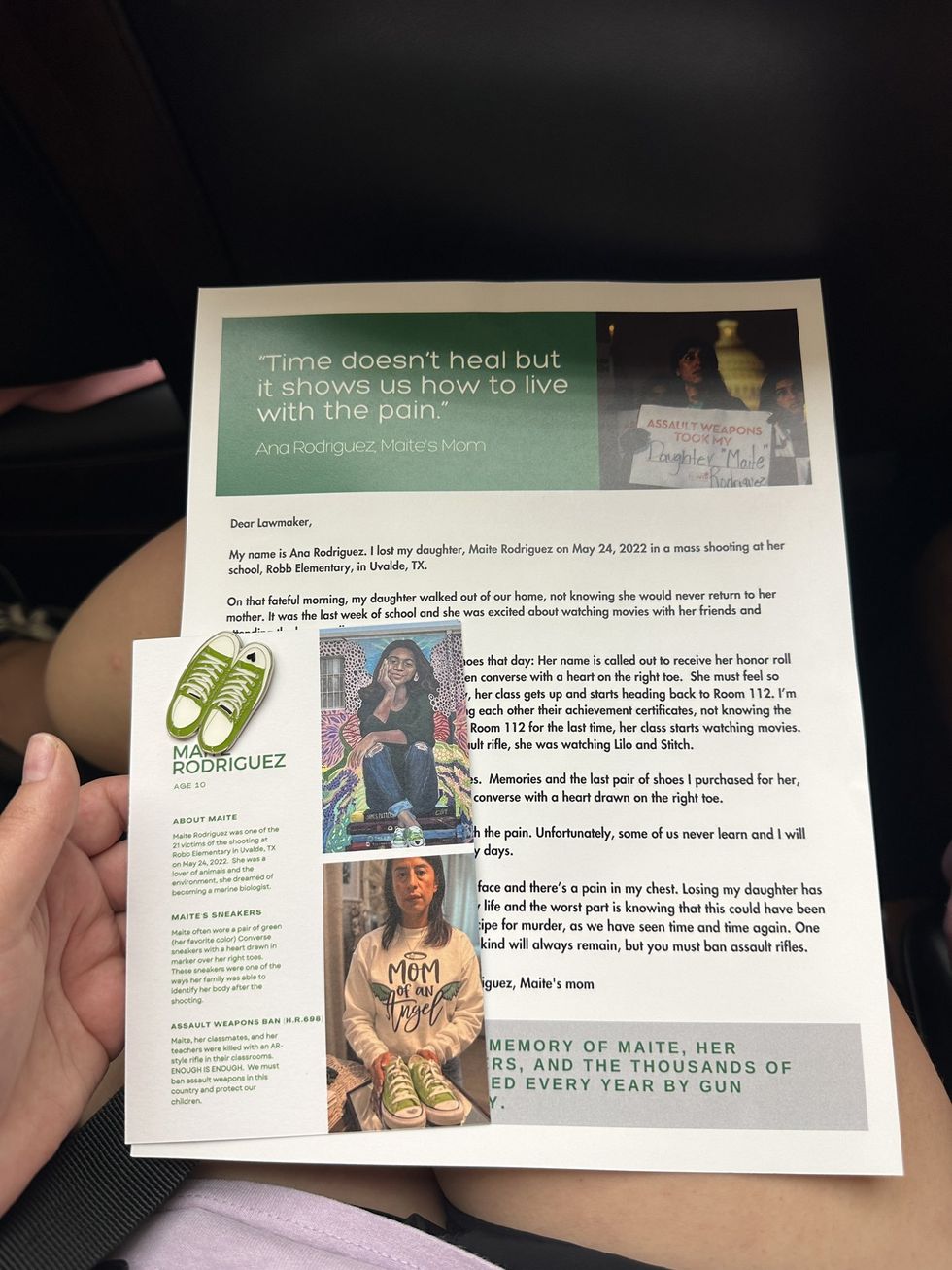 @sarahfishkind/Twitter
Boebert, known for her staunch support of Second Amendment rights, serves as a co-chair of the Second Amendment Caucus in Congress.
As a representative of this caucus, her actions have drawn sharp criticism, especially from those advocating for gun control measures in light of the alarming number of mass shootings in the country.
The video quickly went viral and she was harshly criticized.
Boebert's office has not yet responded to requests for comment on the matter.

The incident has further fueled the ongoing debate over gun control, with advocates calling for stricter measures to curb the senseless violence that continues to plague communities across the nation.
As the country grapples with the devastating toll of mass shootings, it remains essential for policymakers to address this pressing issue and take meaningful action to protect innocent lives.
The Gun Violence Archive reported a staggering 390 mass shootings this year alone, highlighting the urgent need for comprehensive gun control policies. Tragically, firearms remain the leading cause of death for children and teenagers, according to The Centers for Disease Control and Prevention.