Evan Brechtel
Evan Brechtel
Evan is a writer and editor based in New York. In addition to his work with Second Nexus, he freelances for a variety of sites addressing topics of queer culture and history. You can find his other work at www.evanbrechtel.net. Twitter: @EvanBrechtel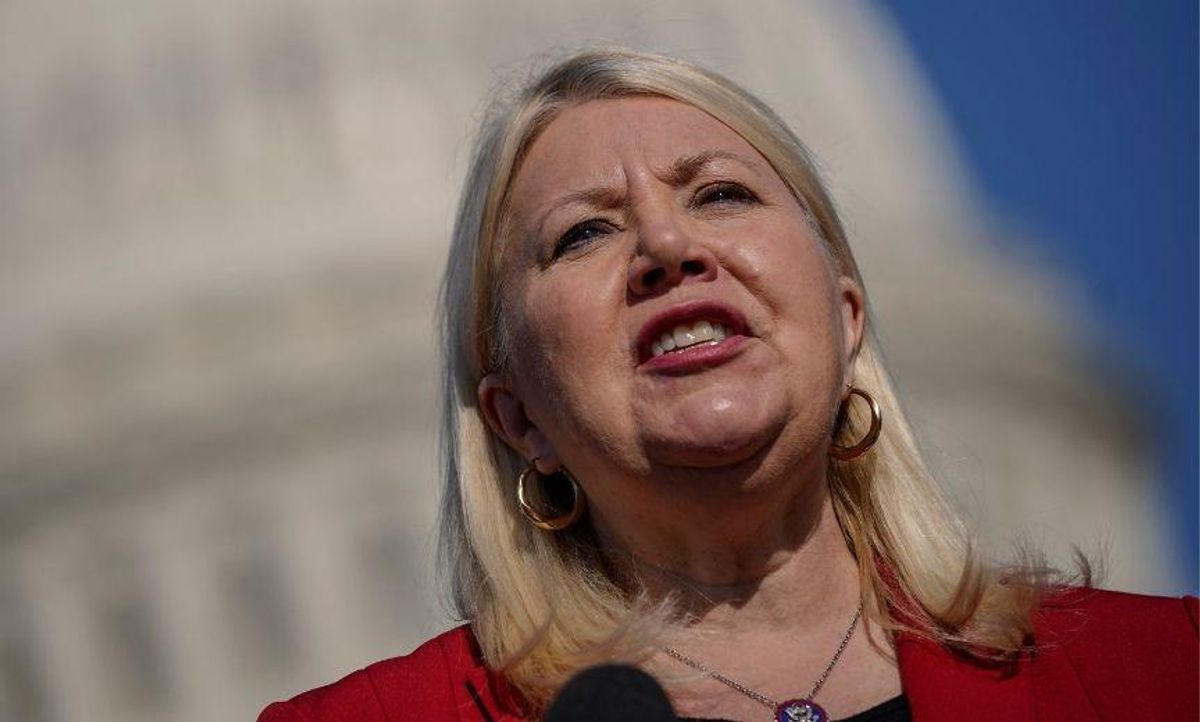 Drew Angerer/Getty Images
Right-wing Congresswoman Debbie Lesko of Arizona deployed a familiar criticism of President Joe Biden, claiming he's made the southern border more vulnerable to illegal crossings.
Lesko made the smear in a since-deleted tweet, but apparently wasn't paying attention to the number of zeroes she included in the statistic.
The Congresswoman claimed that one billion people were apprehended at the southern border in six months—nearly three times the population of the entire United States.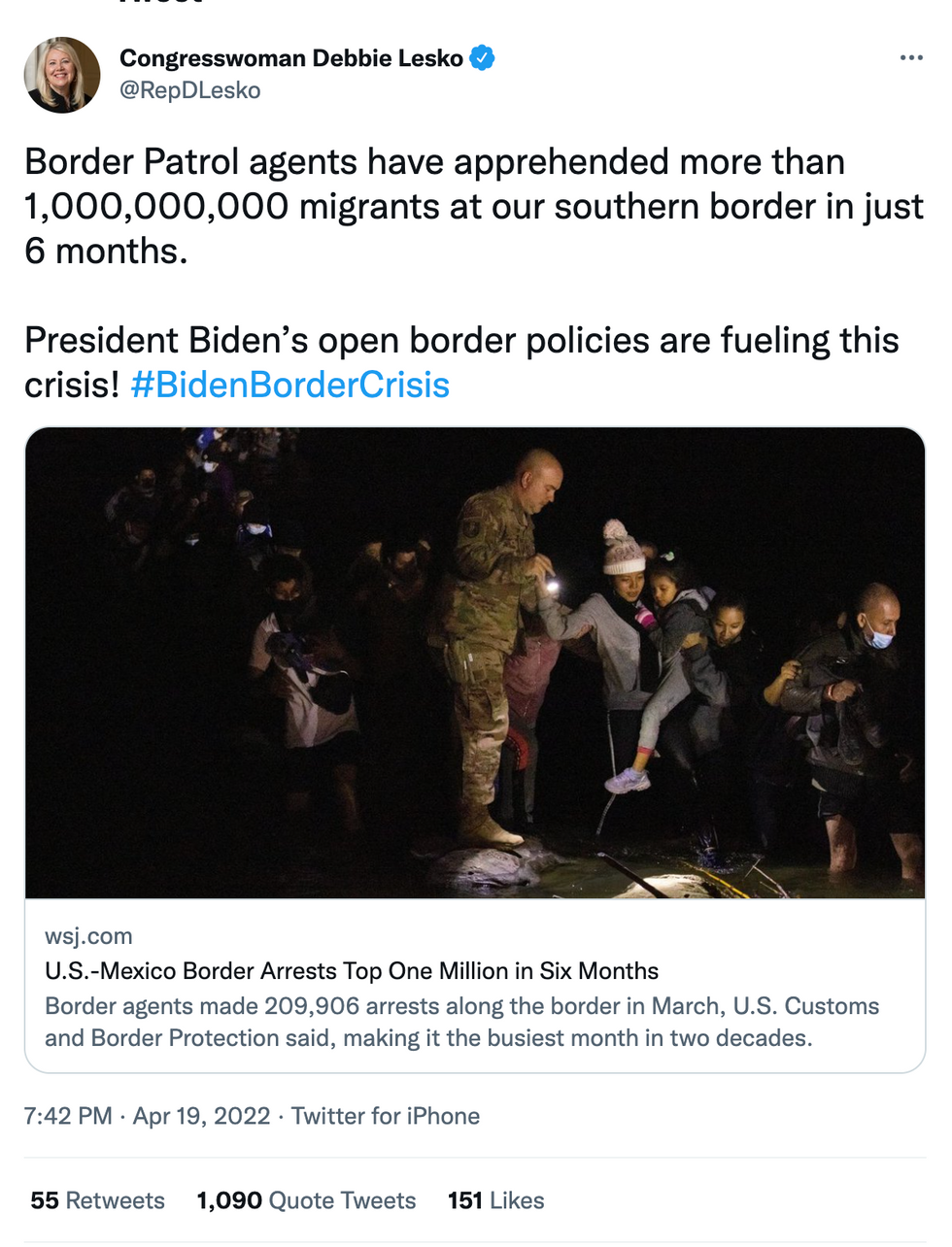 The tweet linked to a Wall Street Journal article that reported more than one million apprehensions in six months, not one billion.
Lesko may have deleted the tweet, but not before fellow social media users got a hold of it.
But even beyond typos, it seems at odds with reality that Lesko and other Republican elected officials cite stratospheric border apprehensions to claim Biden has left it wide open for anyone to cross. Though the tactics and powers border officials employ have become a subject of heated debate, their function is to stop illegal border crossings. A high number of apprehensions indicates the opposite of an "open border" policy.
This isn't the first time Republicans have appeared not to notice this. Last year, Republican National Committee Chairwoman Ronna McDaniel noted that "899 lbs of fentanyl and 15,631 lbs of methamphetamine" were seized at the southern border in October 2021. She concluded the claim with "We need border security!" Biden's rapid response director, Mike Gwin, responded by thanking her for "highlighting work by the Administration and federal law enforcement to keep dangerous and lethal drugs off of our streets."
People pointed out this logical fallacy to Lesko as well.
"APPREHENDED" soon began trending on Twitter after Lesko posted the now-deleted tweet.