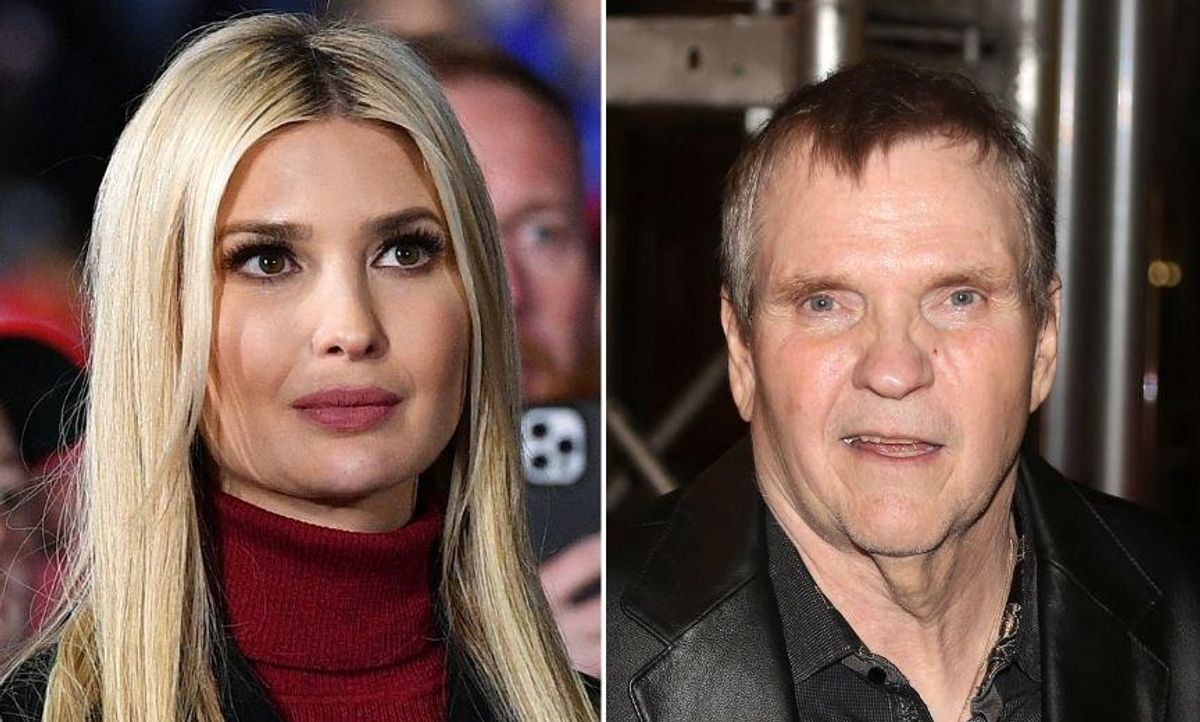 MANDEL NGAN/AFP via Getty Images // Bruce Glikas/WireImage
Outgoing President Donald Trump has spent the better part of the past two months berating local leaders in the state of Georgia and slamming what he falsely claims was an unfair victory for President-elect Joe Biden, the first Democrat to win Georgia since 1992.
But despite his constant stream of disinformation regarding the integrity of the Peach State's elections, the President went down to Georgia on Monday to campaign for incumbent Republican Senators Kelly Loeffler and David Perdue the night before two runoff elections deciding which party will control the Senate for at least the next two years.
Joining the President for the rally was his eldest daughter and senior advisor Ivanka Trump, who posted a selfie of the two on Air Force One.
But the accounts tagged to the picture are what's getting the tweet attention.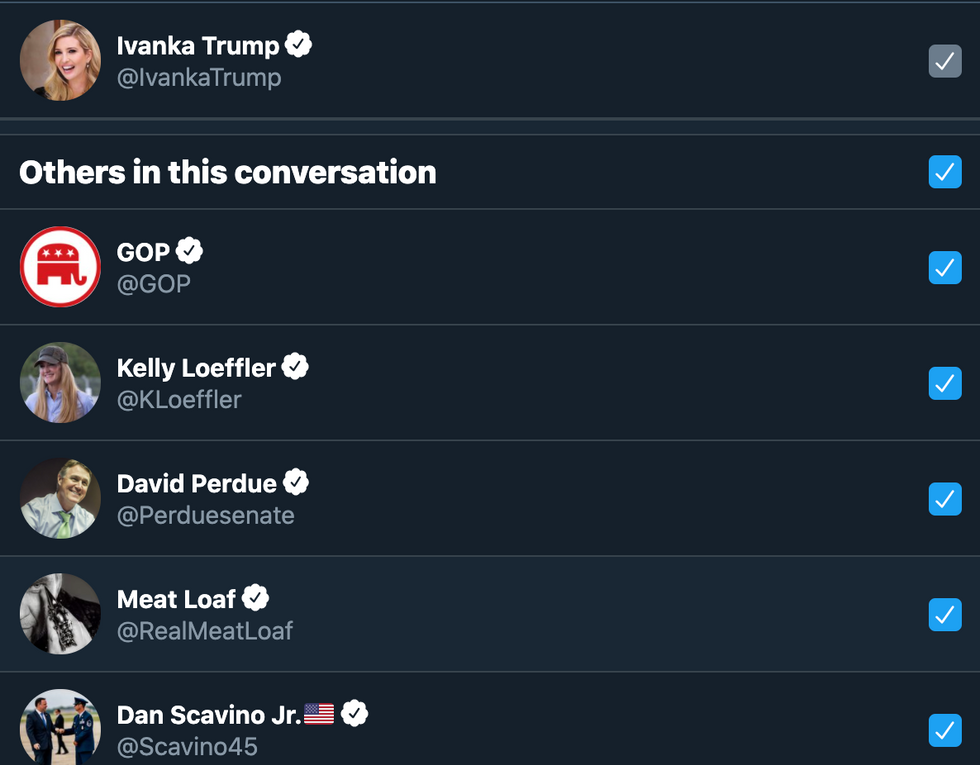 While it's no surprise that Ivanka Trump tagged the GOP, Senators Loeffler and Perdue, and White House Deputy Chief of Staff Dan Scavino, people were confused to see the musician Meat Loaf—of "I'd Do Anything for Love" fame—tagged alongside them.
Theories soon began developing.
Because Trump himself wasn't tagged—despite being the only other person in the picture—some thought Ivanka Trumphad mistakenly tagged Meat Loaf instead of her father.
Others had more fantastical explanations.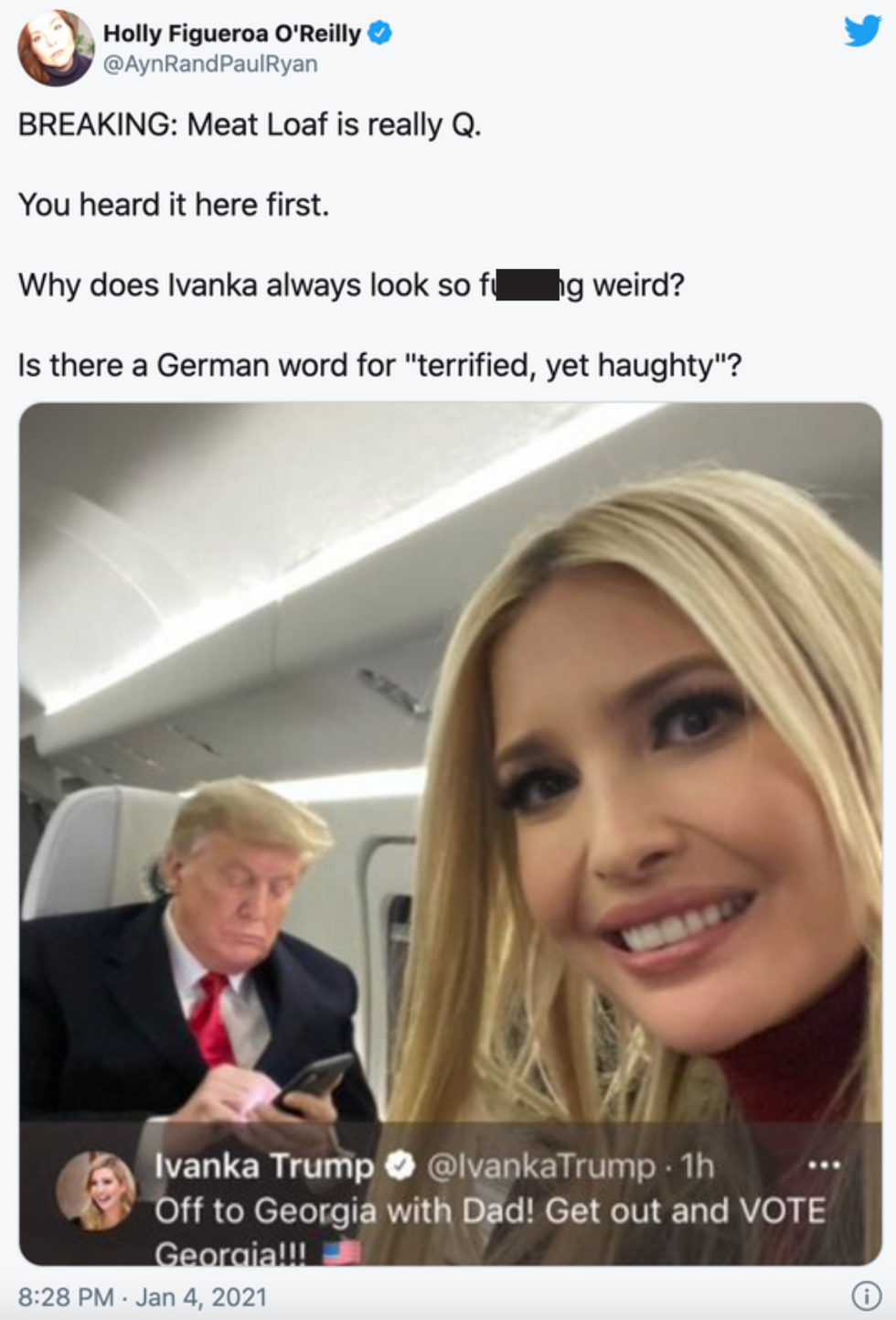 Loeffler and Perdue face off against Democratic Senate candidates Reverend Raphael Warnock and Jon Ossoff, respectively, on Tuesday, January 5th.