Donald Trump gave Bret Baier a blunt explanation for why Ivanka will not serve in a second Trump administration.
20 June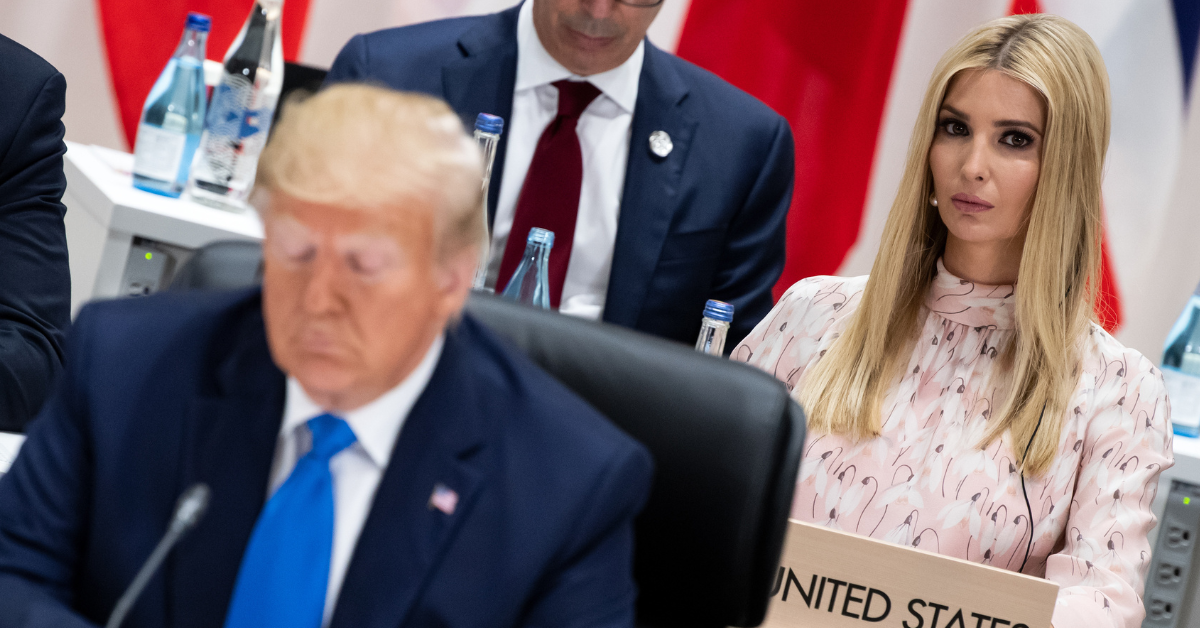 Bernd von Jutrczenka/picture alliance via Getty Images
Former Republican President Donald Trump's children apparently won't be a part of his hypothetical next presidential administration, according to an interview with Fox News reporter Bret Baier.
In response to Baier's question about whether Ivanka and her husband Jared Kushner would be part of his administration again, Trump told Baier Ivanka being part of his last administration was "too painful for the family."
Trump said:
"I said, that's enough for the family. You know why? It's too painful for the family."
He went on to further lament the supposed suffering of his family.
"Nobody has been through what my family has been through."
Trump was especially upset by his daughter's decision to close her failing self-titled clothing/lifestyle brand in July of 2018.
"When I did this, she was really—she closed it up. She sort of felt she had to."
It is worth noting this decision came after a significant amount of controversy after Trump became PPresidentwhen Ivanka branded products were featured in press briefings.
It also followed a noteworthy decline in the brand's sales.
Ivanka said last year she would not be involved in her father's future political ambitions, choosing not to become involved with his 2024 Presidential campaign.
She told Fox News Digital:
"I love my father very much. This time around, I am choosing to prioritize my young children and the private life we are creating as a family. I do not plan to be involved in politics."
"While I will always love and support my father, going forward I will do so outside the political arena."
Trump was not getting a lot of sympathy on Twitter for how "painful" his presidency was for his family.
Both Jared Kushner and Ivanka drew criticism for the money they made while serving in the Trump administration.
Trump also expressed concern for his middle son, Eric Trump.
Eric was deeply involved in both his father's campaigns and his attempts to overthrow the results of the 2020 election.
Trump said of Eric:
"He's a fine young man, good student, good everything, comes in. We're doing beautifully, then I decide to run for president. I mean, I don't think anybody in the world in history has ever had more subpoenas sent to him."

There is a good reason for those subpoenas, though, as Trump currently faces more than 70 felony charges between two active indictments—one in Manhattan's federal court related to "hush-money" paid to Stormy Daniels and the second related to classified documents he removed from the White House, retained at his Mar-a-Lago Social Club well after the end of his presidency, concealed after request of the documents return and issued legal filings lying about them.
Judge Aileen M. Cannon—a Trump-appointee who will be presiding over the proceedings in the second trial—set an aggressive schedule for the proceedings. She ordered the trial to begin as soon as August 14, 2023.