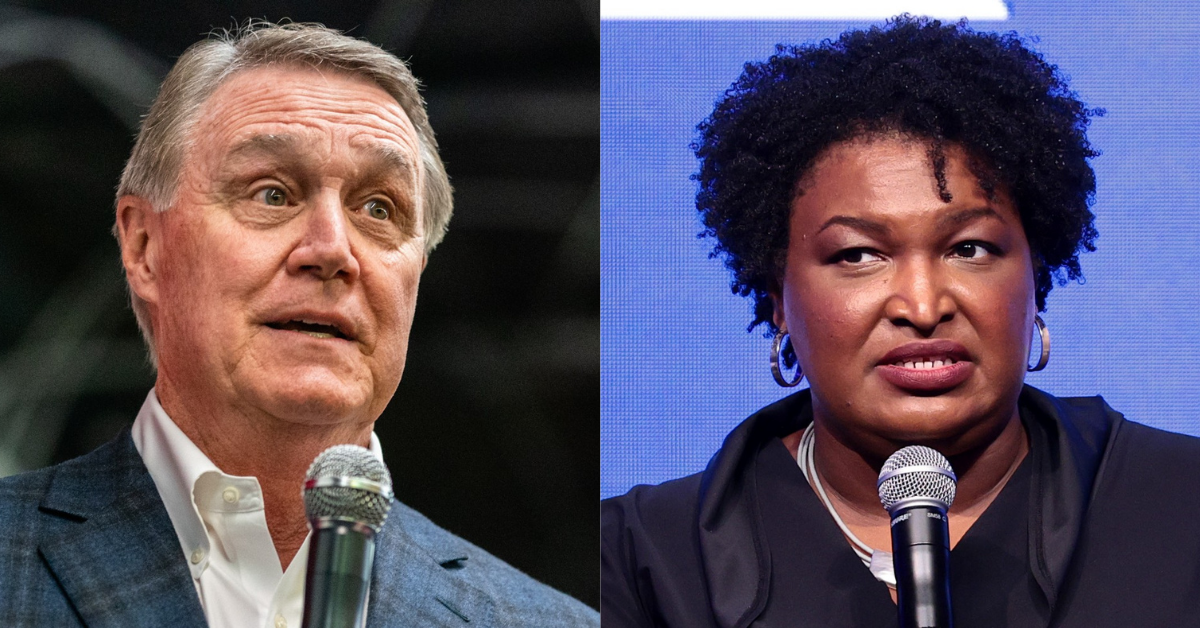 Elijah Nouvelage/Getty Images; Dimitrios Kambouris/Getty Images
The Georgia GOP gubernatorial candidate endorsed by former Republican President Donald Trump, David Perdue, decided to cap off his campaign in advance of the Tuesday, May 24 primary with a racist attack against Democratic candidate Stacey Abrams.
Perdue faces a field of five fellow Republicans—including incumbent Governor Brian Kemp—meaning he won't even face Abrams unless he manages to defeat Kemp in the primary.
This didn't stop Perdue from attacking Abrams however.
Over the weekend, Abrams criticized politicians who just use empty rhetoric. Instead of identifying problems and working toward solutions, they proclaim total perfection in an appeal to voters egos and pride.
Abrams said:
"I am tired of hearing about being the best state in the country to do business when we are the worst state in the country to live."
"When you're No. 48 for mental health, when you're No. 1 for maternal mortality, when you have an incarceration rate that's on the rise and wages that are on the decline, then you are not the No. 1 place to live."
Perdue—who is White—used familiar rhetoric for attacking a person of color when they criticize the status quo.
It hinges on the White nationalist viewpoint that the United States is and must remain a White nation where all people of color are viewed as "foreigners" or "interlopers" allowed by Whites to come to "their" country, state or neighborhood. Any person of color who criticizes the status quo is accused of "hating" their home and is told to "go back where they came from."
During the Trump presidency, several Republican officials and MAGA flag waving protesters drew scorn and ridicule for using the same White nationalist rhetoric on Indigenous people who are already "where they came from."
During a radio appearance on Monday, Perdue said:
"She said that Georgia is the worst place in the country to live. Hey, she ain't from here."
"Let her go back to where she came from. She doesn't like it here."
Abrams was born in Wisconsin, but spent her childhood in Mississippi before attending high school and college in Georgia.
You can hear Perdue's comments here:
Bringing up comments Abrams made in 2018 about a lack of high paying jobs in Georgia, Perdue stated:

"[S]he is demeaning her own race when it comes to that, I'm really over this."
"She should never be considered material for governor of any state, much less our state where she hates to live."
Abrams—who is Black—referred to low paying manual labor or service industry jobs being some of the only opportunities for Georgia workers, but never referenced race.
Kemp also criticized Abrams for pointing out Georgia has problems that need to be addressed.
When asked to comment on the Republican backlash, a spokesperson for Abrams referenced her comments to MSNBC's Joy Reid.
Abrams said:
"I think that regardless of which Republican it is, I have yet to hear them articulate a plan for the future of Georgia."
"I will stand on my record and I will stand on my work and I will stand in the space where I have lived—I've been back for more than 20 years, and what I will tell you is that I love Georgia."
"I've been to every single county in the state and what I hear from person after person .... is they just want a chance to thrive, and I challenge every Republican to stop focusing on the little bit of rhetoric and actually show me in your record..."
Perdue—who secured Trump's endorsement but not the support of Republican governors or former Vice President Mike Pence—has consistently trailed Kemp in the polls.
His racist digs at Abrams don't appear to have helped him either.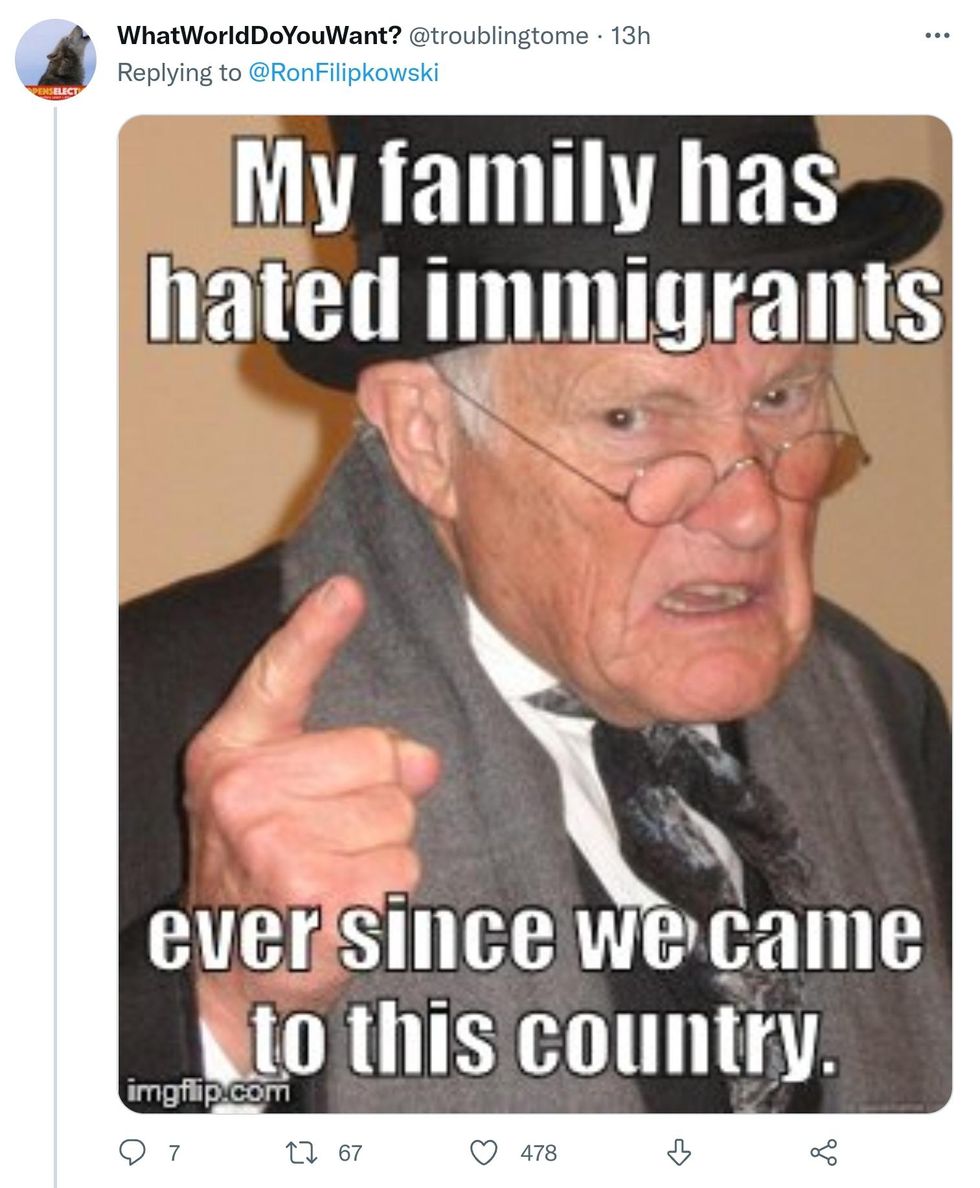 @troublingtome/Twitter
Perdue's racist comments echo those of his political ally, Donald Trump.
In 2019, Trump drew criticism after he made similar remarks about four progressive Democratic Congresswomen of color, telling them to go back to their countries. All four women were United States citizens.