Fox Business excitedly reported new ADP jobs numbers showing 497,000 jobs created in June, 'big big big' jump over what was expected, even saying 'that's not recessionary at all.'
07 July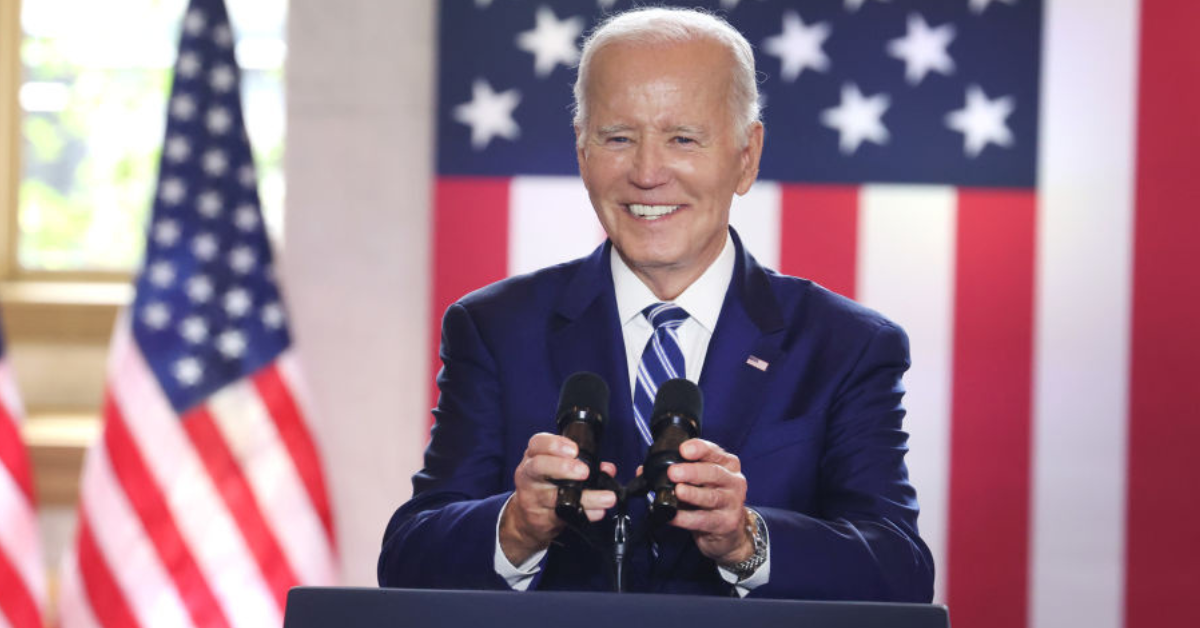 Scott Olson/Getty Images
Fox Business raised eyebrows after it broke from the typical critical coverage of the Biden administration and excitedly reported the new ADP jobs numbers, which showed 497,000 jobs created in June, defying more conservative estimates.
Private-sector job growth in the United States experienced a significant surge in June, demonstrating the resilience of the labor market. According to ADP's report, private sector jobs increased by 497,000, surpassing expectations and marking a substantial jump from the previous month.
While jobless claims saw a slight increase in the latest week, the overall data presents a positive outlook for the labor market. This surge was significantly higher than the projected 250,000 jobs and surpassed the 278,000 gain recorded in the previous month.
Industries such as leisure and hospitality, trade and transportation, and education and health services showcased the strongest gains. Notably, leisure and hospitality alone added 232,000 jobs, contributing to the overall positive job creation trend.
And Fox Business was thrilled to report on all of it as you can see in the video below.
An excited host said:

"497! That is a big, big jump above the estimate of 228K. That's double of what economists have predicted. 497,000 jobs added on private payroll. Well, that's not recessionary at all." ...
"The range didn't even get anywhere near the actual number that we got."
Another said the numbers were "a testament to the strength of the U.S. economy" and said that while the expect that number to be slightly revised, all evidence suggests that "the U.S. economy sort of continues to move along at a very rapid pace."
The network's response prompted many to praise President Joe Biden and Democratic leadership.
Indeed, several opined Fox Business' report could be repurposed into a campaign ad for Biden as he runs for re-election.
Nela Richardson, ADP's chief economist, highlighted the robust performance of consumer-facing service industries in June, leading to higher-than-expected job creation.
However, Richardson also noted that wage growth in these sectors continued to slow, suggesting that hiring may have reached its peak following a late-cycle surge. These observations provide valuable insights into the overall health and dynamics of the labor market.
According to the Labor Department's report, jobless claims experienced a slight rise of 12,000, totaling 248,000 in the week ending July 1. While economists surveyed by FactSet expected weekly claims to reach 244,000, the four-week moving average decreased by 3,500 from the previous week to 253,000.
Continuing claims also showed a decline of 13,000 from the previous week, reaching 1.72 million, slightly below economists' expectations.