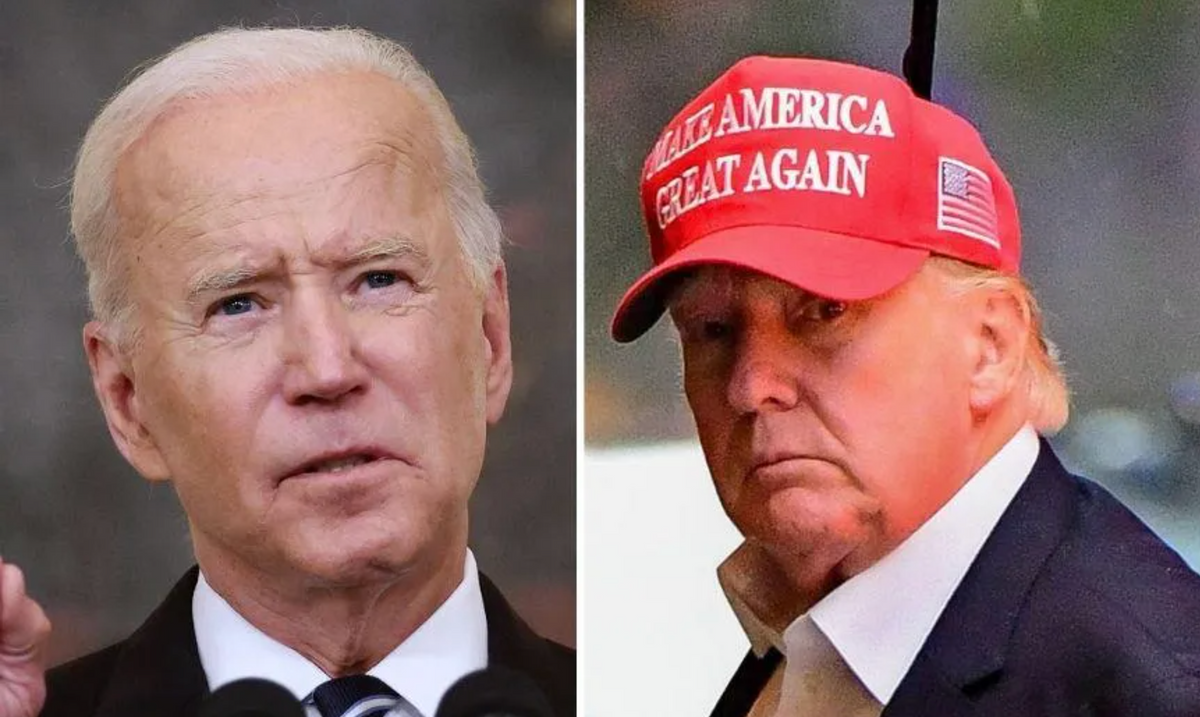 Kevin Dietsch/Getty Images // James Devaney/GC Images
Though the 199,000 jobs added in December was lower than anticipated, President Joe Biden celebrated the 3.9 percent unemployment rate—the lowest since the start of the pandemic—in a Friday speech.
The number is the last for a year that saw more than six million jobs added—the highest one-year increase in recorded history, though still falling short of pre-pandemic levels.
Biden said:

"I think it's a historic day for our economic recovery."
He went on to call for "better jobs with better pay, with better benefits" and once again urged Congress to pass his Build Back Better economic plan, which is still stalled in the evenly-divided Senate.
Though Biden and his supporters are celebrating the record year, the Republican Party continues to insist that the President's economic policies—which have included stimulus checks, child tax credits, and historic infrastructure spending—are failing.
The GOP's official Twitter account slammed the most recent jobs report and the 3.9 percent unemployment rate.
But it was Democratic Congressman Don Beyer of Virginia who recalled what that exact same account tweeted in 2018, when then-President Donald Trump's administration saw unemployment reach that same 3.9 percent.
The GOP's account said then:

"There is record low unemployment & there are more jobs than job seekers.
-Unemployment rate is at a record low, dropping to 3.9%
-This is only the 8th time since 1970 that unemployment has dropped below 4%
-Wage growth is at 2.7 percent, indicating a rise in average working hours"
Theirs wasn't the only hypocrisy Beyer pointed out.

People joined him in calling the party out.

The hypocrisy is expected to go unacknowledged by Republican heavy-hitters.