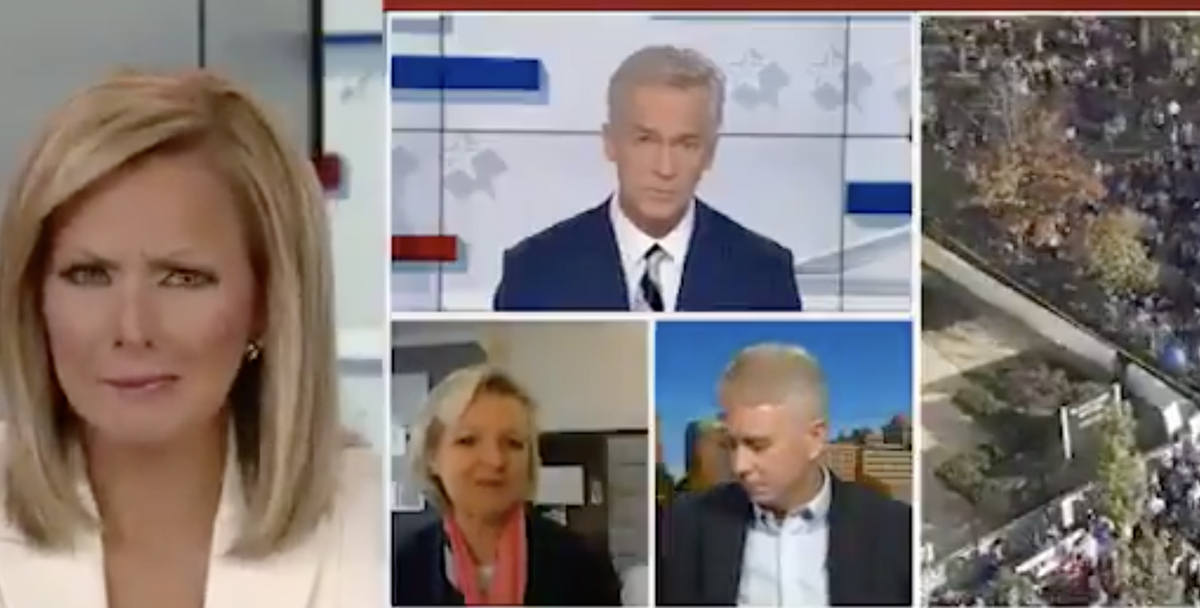 Fox News
As the 2020 presidential election was called for President-elect Joe Biden this past weekend, allies of President Donald Trump leapt to follow his lead and attempt to discredit the results of the election.
Members of the President's circle repeated false claims about widespread voter fraud and continued to sow mistrust in the democratic process.
Fox News anchor Sandra Smith interviewed one such person, who went on to say that the media doesn't decide who the President is. The unidentified panelist didn't seem to realize that these calls were made from the projections of experts and almost certainly reflect the outcome of the election.
Off the air, Smith balked at the claim—and her reaction just leaked.
Watch below.
The guest said:

"Just because CNN says—or even Fox News says that somebody's President doesn't make 'em President."
A befuddled Smith said over the person's diatribe:
"What? What is happening? Like, Trace, we've called it."
Fox News is known for its conservative lean, and Smith's reaction seemed out of touch with that—especially considering the lengths to which some Fox News personalities have gone to prop up the President's lies.
People loved Smith's moment of honesty, however accidental.
They noted that if even Fox News hosts thought the idea of Trump regaining the Presidency after losing the election was ridiculous, his continued claims of fraud likely won't hold up.
Despite Trump's complaints, President-elect Biden and Vice President-elect Kamala Harris are almost certain to be sworn in on January 20th.