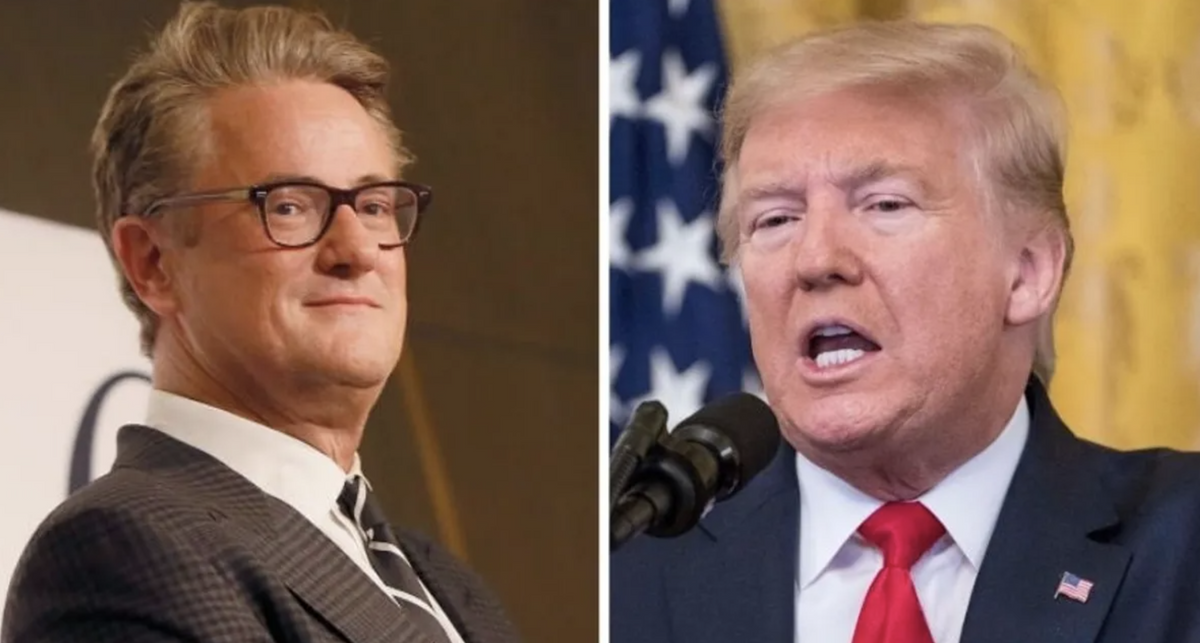 Paul Morigi/Getty Images for Daily Front Row // Sarah Silbiger/Getty Images
Former Republican Congressman and current host of MSNBC's Morning Joe, Joe Scarborough, has been on President Donald Trump's enemies list for years, after Scarborough left the GOP out of disgust for Trump, eventually becoming one of his most vocal critics.
Lately, the vindictive Trump has fixated over a conspiracy theory that Scarborough murdered his former aide, Lori Klausutis, who died of a head injury in Scarborough's congressional office after collapsing due to an abnormal heart rhythm in 2001. Her death was ruled an accident.
Trump has been relentless in tweeting about the false allegation.
Trump is trying to take revenge on Scarborough for his frequent criticisms of the Trump administration, but Trump is only victimizing the family of Lori Klausutis—as was evidenced by a letter from her widower, Timothy Klausutis, who implored Twitter CEO Jack Dorsey to take down Trump's false tweets.
Klausutis wrote:

I'm asking you to intervene in this instance because the President of the United States has taken something that does not belong to him — the memory of my dead wife— and perverted it for perceived political gain...My request is simple: Please delete these tweets."
Trump's erratic and deceptive Twitter habits have long prompted calls for Dorsey and other Twitter executives to remove the President's account to stem the false information coming from the White House, but Klausutis' letter reinvigorated these demands. As of this writing, #TakeTrumpOffTwitter is currently trending in the United States.
According to The Hill, representatives for Twitter announced that they wouldn't be removing Trump's false and painful tweets, saying:
"We are deeply sorry about the pain these statements, and the attention they are drawing, are causing the family. We've been working to expand existing product features and policies so we can more effectively address things like this going forward, and we hope to have those changes in place shortly."
Like the Trump Tweets that incited the response, Twitter's response was met with backlash.
The Trump administration's response to the letter wasn't heartening either.
PBS News Hour's White House Correspondent Yamiche Alcindor asked White House Press Secretary Kayleigh McEnany if Trump regretted posting the tweets, considering the distress they'd caused for the Klausutis family.
McEnany pivoted to a recently resurfaced 2003 interview between Joe Scarborough and radio host Don Imus, who joked about Klausutis' death as Scarborough chuckled.
McEnany wouldn't assure reporters that the President wouldn't be tweeting about the conspiracy theory again.
Watch below.
The backlash for Trump has been even stronger than the backlash for Twitter.
Trump has shown no remorse for the pain he's caused this family—all in an effort to smear one of his critics.
Keep reading...Show less