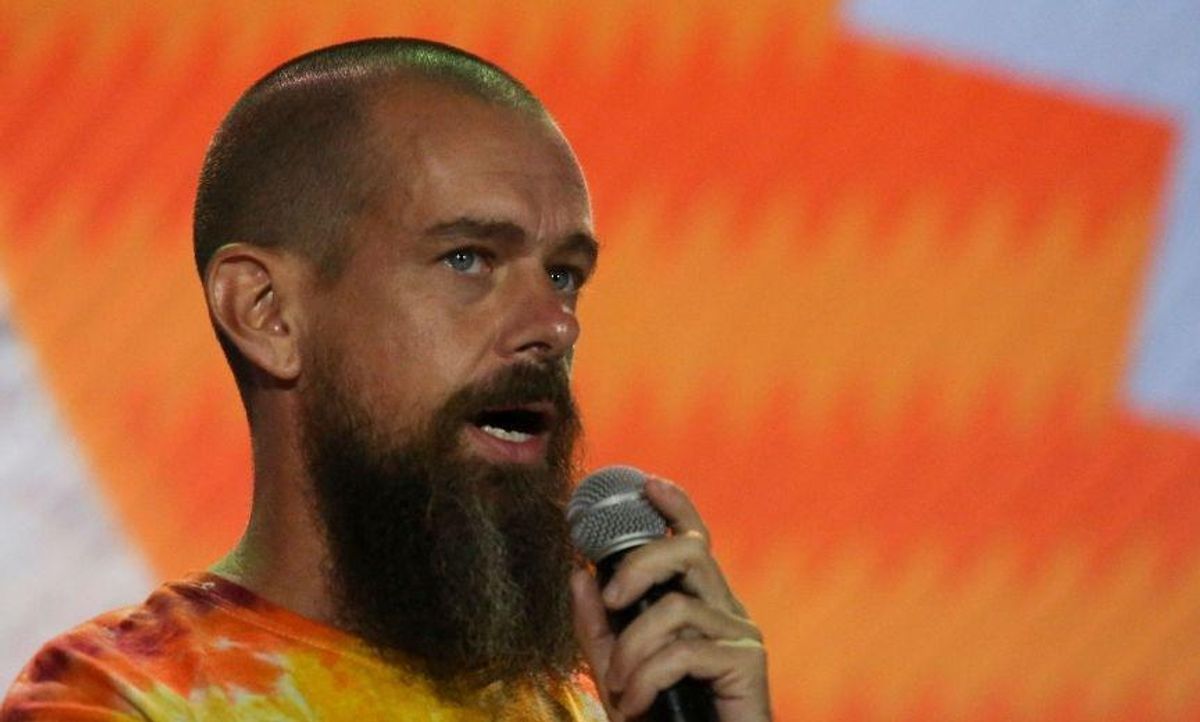 MARCO BELLO/AFP via Getty Images
Jack Dorsey, the founder an former CEO of Twitter, is a controversial figure regardless of party affiliation. For many on the left, he was largely insufficient at cracking down on disinformation, allowing lies—particularly regarding the COVID-19 pandemic—to go viral, potentially at the cost of people's lives.
For many on the right, he's the figurehead of a social media outlet that supposedly tramples on the free speech of conservatives, barring former President Donald Trump's infamous Twitter account after Trump incited a deadly failed insurrection with his election lies.
On Monday, Dorsey responded to a report from CNBC, which relayed a warning from the White House, warning that a soon-to-be-released inflation report will show consumers paid massive upticks in prices, especially on oil and gas, last month amid Russian President Vladimir Putin's ongoing invasion of Ukraine.
White House press secretary Jen Psaki is quoted in the report, saying:
"We expect March [consumer price index] headline inflation to be extraordinarily elevated due to Putin's price hike."

Sure enough, it was.
Labor Department data just released found that common consumer goods rose to their highest price levels since the 80s. The stock market saw a boost as a result of the report.
Ahead of the report's release, Dorsey weighed in on Twitter.
His tweet suggested that the Biden administration was continuing a tradition of "deception" by telling the public to expect the report to reveal higher consumer inflation rates.
People took issue with this, including MSNBC host Joy Reid.

The pair continued the exchange in the replies.

But Reid wasn't the only one who disagreed.
And Dorsey faced calls of hypocrisy for contributing to the climate he described, though people disagreed on whether he did this through too much or too little moderation.
Perhaps Dorsey should've left that one in the drafts.