CNN's Dana Bash fact-checked RFK Jr. after he claimed not to have said things he clearly said.
21 July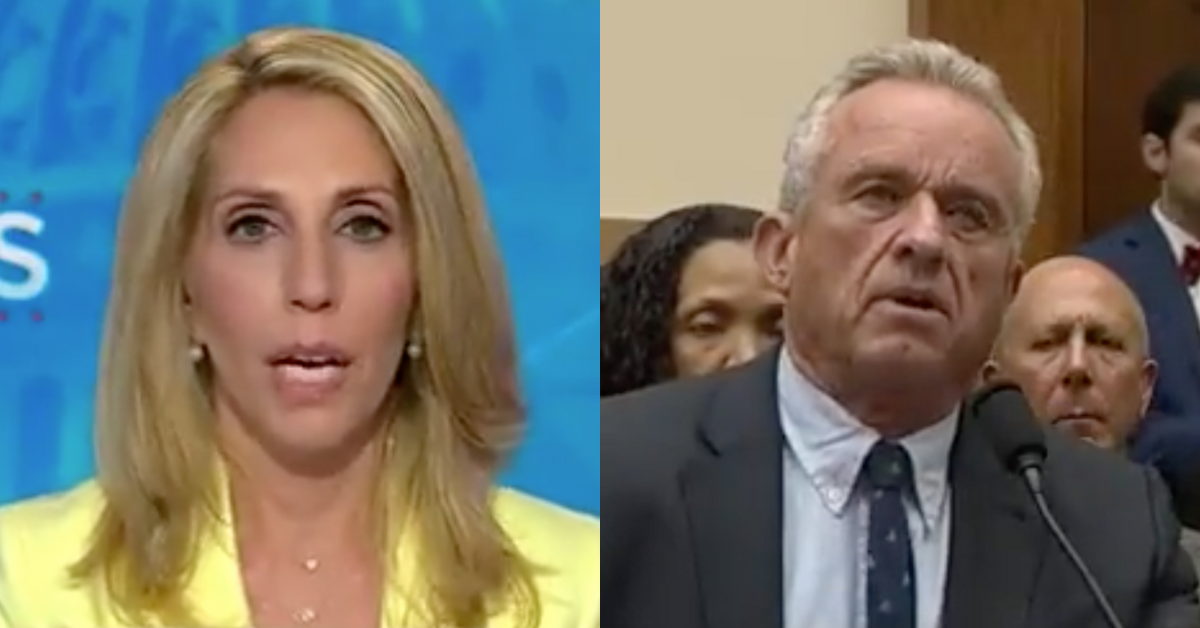 CNN
CNN anchor Dana Bash didn't hold back when she trolled Robert F. Kennedy Jr. for his racially charged and antisemitic comments about COVID-19.
During CNN's coverage, a fact check countered Kennedy Jr.'s claim he is not "anti-vax." Dana Bash devoted a segment to Kennedy's appearance on Inside Politics, pointing out instances of his "denial and deflection."
The most brutal yet accurate graphic onscreen during Bash's segment read:
"RFK Jr. DENIES HE SAID THINGS HE SAID."
It was a straightforward reminder of Kennedy Jr.'s attempts to backtrack on his own inflammatory, false statements.
You can see it and hear what Bash said in the video below.

Bash said:

"You just heard it. Defamation, distortions, representations, reading between the lines and citing motive, guilt by association. That is how RFK Jr. offers an answer for every accusation."
"But believing him—that he's just a contrarian, that he never spread hate requires ignoring his own words."
Kennedr Jr. was harshly criticized.
Kennedy Jr.'s recent comments led House Democrats to try unsuccessfully to remove him from a hearing on federal government censorship.
They accused him of violating House rules that aim to prevent defamatory or degrading testimony. Kennedy Jr., who is running for President against President Joe Biden, was invited by Republicans to testify at a House Judiciary Subcommittee hearing on the Weaponization of the Federal Government.

However, Florida Democratic Representative Debbie Wasserman Schultz moved to halt the hearing and go into executive session, citing Kennedy Jr.'s "despicable" antisemitic and anti-Asian comments.
One of his controversial remarks suggested COVID-19 was created to be "ethnically targeted" because certain ethnic populations, such as Ashkenazi Jews and Chinese people, appear more immune to the virus. Kennedy later claimed he was not accusing anyone of engineering COVID to spare certain ethnic groups.
Wasserman Schultz's motion to halt the hearing was voted down 10-8 due to the Republican majority in the committee. Some Democrats expressed their opposition to hate speech but were outvoted by the GOP push to keep the hearing public.
Even before the hearing started, Democrats tried to limit Kennedy Jr.'s speaking time. They questioned why he should get 10 minutes when witnesses typically receive five minutes.
Kennedy Jr. used his opening remarks to express frustration over Democrats' attempts to censor his speech and his run for the White House. He highlighted that his announcement of candidacy was censored five minutes into his speech by YouTube.