Eric Swalwell had a relatable message for everyone after Trump wished a Happy Mother's Day to 'Mothers, Wives and Lovers of Radical Left Fascists.'
15 May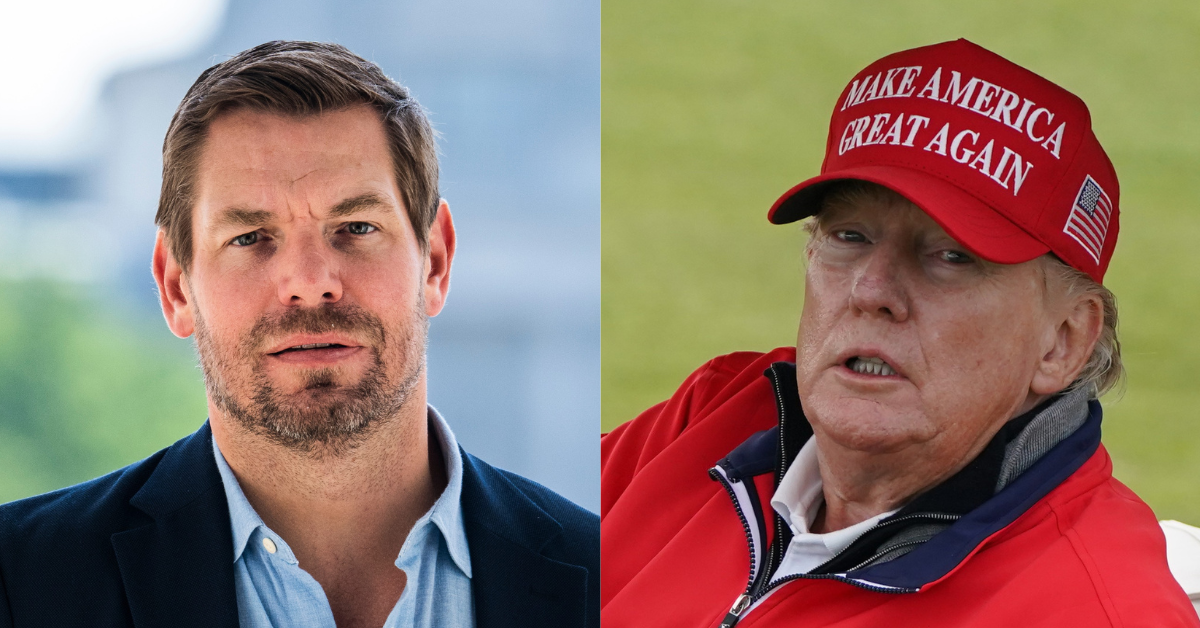 Tom Williams/CQ-Roll Call, Inc via Getty Images; Andrew Milligan/PA Images via Getty Images
Trump continued his tradition of using holiday messages to harp about how much he dislikes the people who disagree with him politically with a Mother's Day post on Truth Social.
His post completely ignored the mothers in his family and barely mentions the holiday at all.
Trump posted:
"Happy Mother's Day to ALL, in particular the Mothers, Wives and Lovers of the Radical Left Fascists, Marxists, and Communists who are doing everything within their power to destroy and obliterate our once great Country."
"Please make these complete Lunatics and maniacs Kinder, Gentler, Softer and, most importantly, Smarter, so that we can, quickly, MAKE AMERICA GREAT AGAIN!!!!"
California Democratic Representative Eric Swalwell shared the post on Twitter with a message of his own.
Swalwell tweeted:
"Let me translate: you should probably vote."
The California Democrat included a nonpartisan website— vote.gov—where people can check their voter registration status.
Swalwell was far from the only one criticizing Trump's Mother's Day message.

Many compared Trump's message to those posted by other men who have held the office of President.
While Biden and Obama chose to wish their wives a happy Mother's Day, Trump left his wife Melania out of his post entirely—instead choosing to criticize the mothers of his political adversaries.
Obama even managed to wish a happy Mother's Day to both his own wife and all of the other moms and mother figures.
Others criticized Trump's post in general.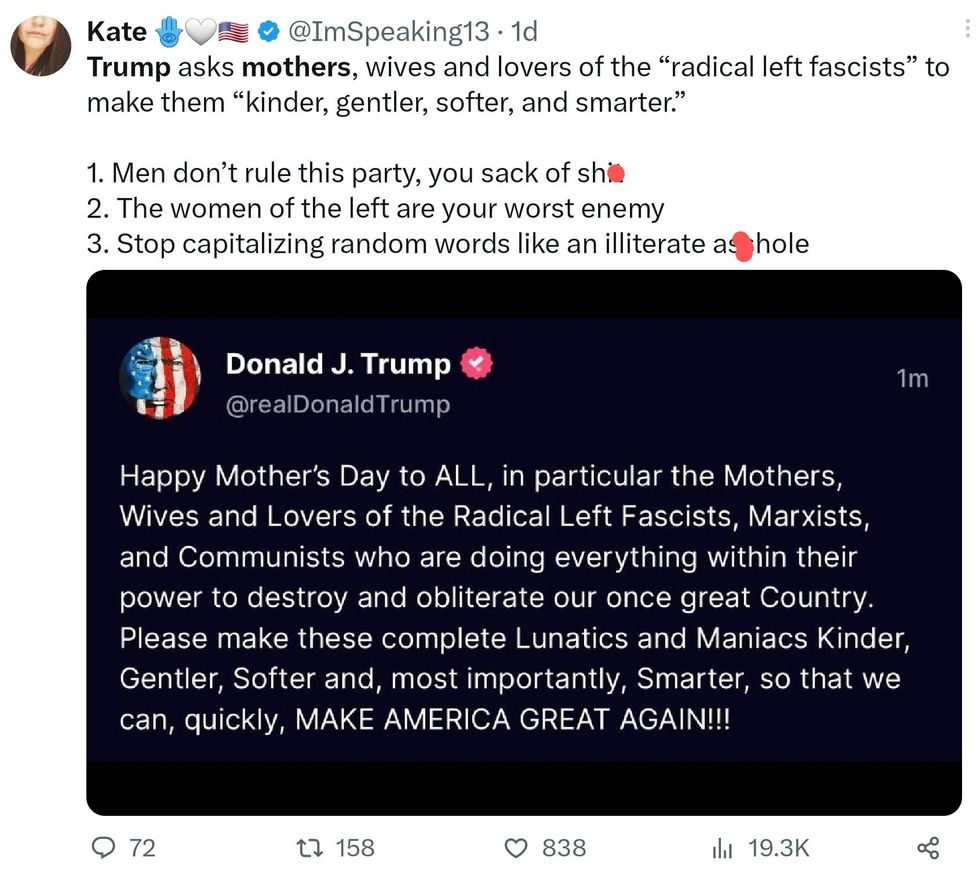 @ImSpeaking13/Twitter
Trump didn't even mention his own mother, Mary Anne Trump, or any of the other women he inevitably knows who are mothers like his wife Melania.
His diatribe against "Radical Left Fascists, Marxists, and Communists" was apparently more important than actually celebrating mothers on their own holiday.
If that isn't the kind of man you want leading the country again, follow Swalwell's advice—vote.