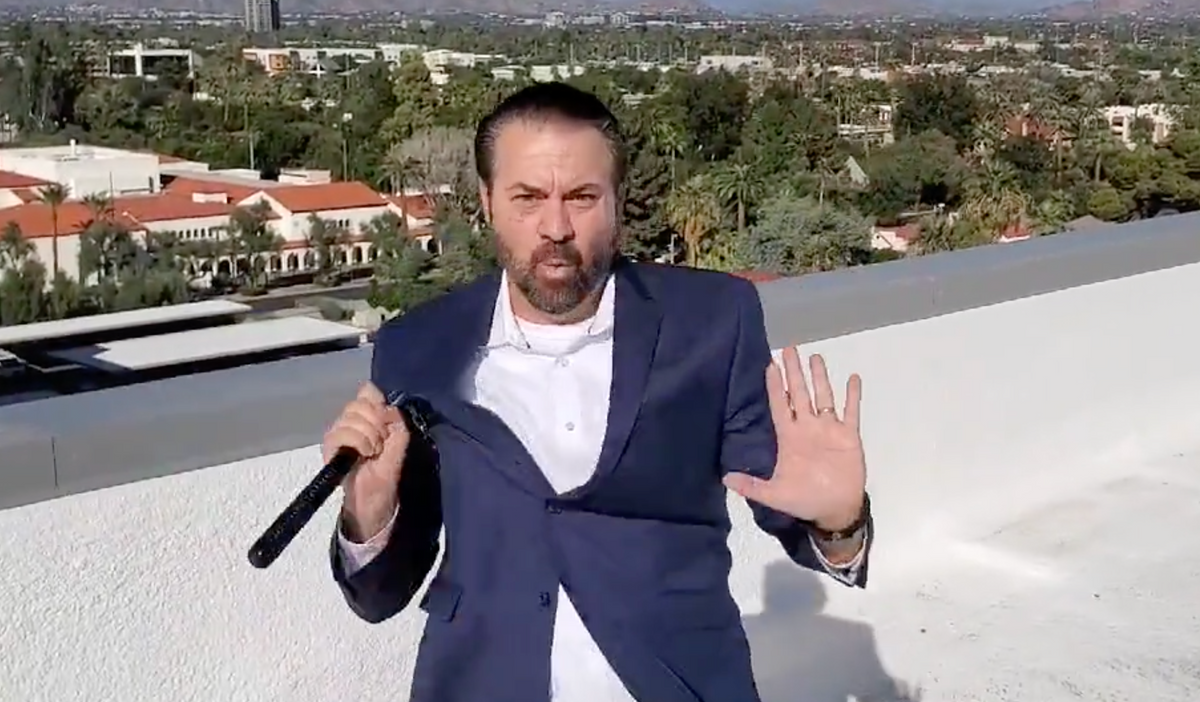 @GeneralBrnovich
After now-President Joe Biden became the first Democratic presidential nominee to turn Arizona blue since 1996, the state became a key target of former President Donald Trump's election lies.

Trump falsely insisted he lost the state due to widespread election fraud, and not at all because he spent his presidency berating the late Arizonan Republican Senator and prisoner of war John McCain, even suggesting he was in hell.
Eager to promote the former President's election lies, Arizona's Republican state legislature forced a partisan audit of Maricopa County's ballots—an audit overseen by the cyber security firm Cyber Ninjas, which had no electoral experience.
Despite the bad-faith efforts of everyone involved, the Cyber Ninjas report only further validated Biden's victory in the state, but that hasn't stopped the emergence of a new imitation Ninja: Arizona's Republican Attorney General Mark Brnovich.
Watch below.
The bizarre video—tweeted from the Attorney General's official account—shows Brnovich on the roof of a building in Arizona wielding nunchaku, saying:
"It's Arizona Attorney General Mark Brnovich. We've gotten a lot of calls and a lot of emails, but there's one thing people definitely want to see. They want to see more 'chucks. So, people, you want more 'chucks, you got more 'chucks."
People were confused as to just what was going on.
Even some election conspiracy theorist Republicans decried Brnovich for making this video instead of failing to hand down indictments for supposed crimes they didn't specify.
Oh yeah, in addition to being Attorney General, Brnovich is the favorite to win the GOP nomination for Arizona's seat in the U.S. Senate, hoping to oust incumbent Democrat Mark Kelly.
Brnovich posted a similar video in 2019 to celebrate the end of Arizona's ban on nunchaku.