A SECOND NEXUS PERSPECTIVE
Donald Trump is what happens when your right wing, crazy Fox News-watching conspiracy theory-believing uncle becomes President.
---
---
Trump rose to political prominence spewing the Fox News and talk radio party line about Obama. Whether birtherism, Benghazi, false flags or premature predictions of Obamacare's demise, Trump dutifully delivered all the grievances the right wing media have trafficked in for ratings during the last eight years.
Now as president, he is the ultimate personification of those grievances, as well as proof that they, like him, are hollow at their core.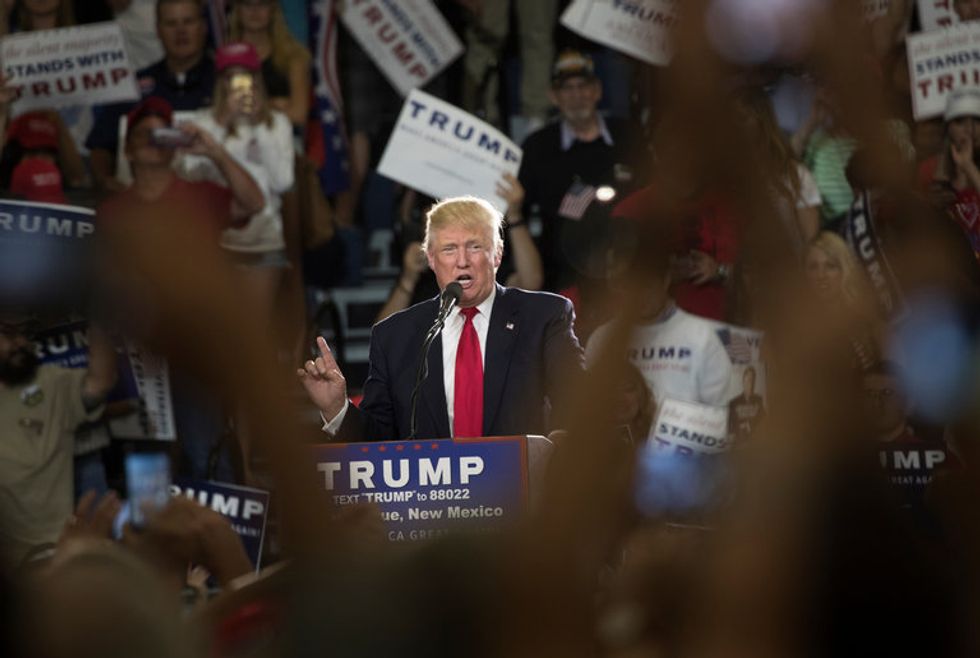 Credit: Source.
Interesting, wasn't it, that the House Select Committee on Benghazi quietly shut down a month after Hillary lost the election? And notice how Obamacare approval went from negative to positive just as President Obama was leaving office? Those grievances lost their power and their purpose once the villains in the stories the right wing was telling had been vanquished.
What the right wing didn't count on, however, is that the storytellers would lose their power as well. Without the manufactured villainy of Obama and Clinton, the right wing media finds itself in shambles.
There'sright wing it-girl Tomi Lahren who sued Glenn Beck and The Blaze for supposedly firing her after she came out as pro-choice. They are currently suing her right back.
Then there'sconspiracy theory peddler Alex Jones who was in an epic custody battle in
which his lawyer, as a defense, claimed Jones doesn't believe any of the lies he spews on his show. "He's a performance artist." He has since lost that custody case.
---
And then, of course, there's Fox News. The recent death of Roger Ailes, founder and former Chairman and CEO of Fox News, serves as a sort of metaphor for the turn Fox has taken since Trump took office. Not only did Fox News recently oust their top rated host, Bill O'Reilly, after reports of his having settled multiple sexual harassment suits for millions of dollars, but theirratings have taken a hit as the Trump White House has entered constant crisis mode.
Roger Ailes. (Credit: Source.)
While Fox News remains number one among cable news networks in total viewers, Fox has recently fallen to last place among the three news networks in prime time. And as of May 16th, MSNBC's Rachel Maddow Show had the top rated show in all of cable news, topping 3 million viewers.
While Maddow has been sneaking up on Fox News for a while, it's no accident that this turning point comes in the wake of Trump's firing of Comey and the subsequent revelations that Trump passed on classified information to the Russians while telling them that the firing took "great pressure" off him, and that a top White House aide is a person of interest in the Russia probe.
It's also no accident that Fox is plummeting in the ratings as these stories go largely unreported on its air. AsJoe Scarborough tweeted, Fox News is in last place because
"they're not covering THE story."
What Fox News has been slow to realize is that there is a new villain, and his name is Donald Trump.
---
Others in right wing media have already figured out the new calculus.
Back in late April, Alex Jones and Marc Levin went after Ivanka as she stepped out on the world stage, andGlenn Beck andRush Limbaugh took Donald to task for caving on his demand for funding for his border wall.
More recentlyAnn Coulter joined the chorus, saying:
"if he doesn't keep his promises I'm out. This is why we voted for him. I think everyone who voted for him knew his personality was grotesque, it was the issues."
And:
"That budget the Republicans pushed through was like a practical joke… Did we win anything? And this is the great negotiator?"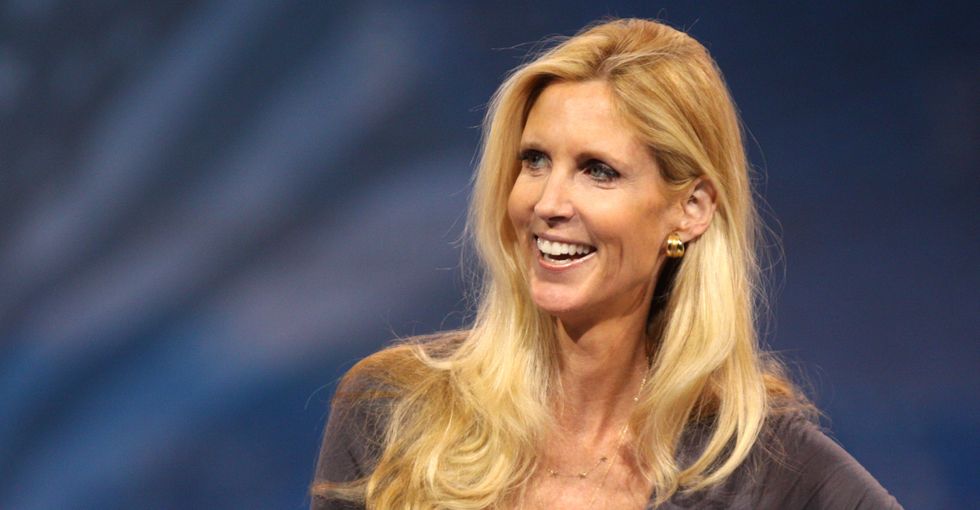 Ann Coulter. (Credit: Source.)
Oh, and she called his hiring of his kids "the one fascist thing he has done."
Get out the popcorn. It's only a matter of time until Fox News figures out it's better for business to actually report on the many crises of their number one fan, the current occupant of the White House, rather than ignore them and invoke the latest conspiracy du jour.