The Dancing With The Stars Season 25 finale was November 21, 2017. Read on to find out who was the DWTS winner walking away with the mirrorball trophy this season.
Finale Night One
Night one of the Dancing With The Stars finale showcased the final four celebrities for a redemption round and a freestyle dance. Frankie Muniz of Malcolm in the Middle fame and pro partner Witney Carson performed an upbeat foxtrot for their redemption dance, earning near-perfect scores. Their intense freestyle dance showed a different side of Muniz than has been seen this season. It earned the pair 38/40 points.
---
Broadway darling Jordan Fisher and his partner Lindsay Arnold have been pulling off perfect scores since mid-season. Nothing changed during the first night of the DWTS finale. Their redemption Charleston was perfection, leaving guest judge Julianne Hough speechless. "When I watch you guys, I become a fan," she said, adding that it's difficult to make that happen when she's supposed to be judging. Their freestyle was smooth as silk and received perfect scores.
[embed][/embed]
YouTube sensation and violinist Lindsey Stirling and partner Mark Ballas have been riddled with injuries this season. They've powered back and came out with two of the night's strongest dances. Their redemption Foxtrot was graceful and flawless, earning the pair perfect scores. Their freestyle was jaw-dropping, with Stirling pulling out her violin and playing as Ballas twirled her through the air. Judge Carrie Ann Inaba remarked, "That was you on crack dancing your super symphony!!"
[embed][/embed]
Drew Scott (famous for the HGTV show Property Brothers) and his partner Emma Slater had two of their best performances. Scott came out strong with his redemption Paso Doble, earning kudos from the judges. His freestyle was full of energy and truly pushed Scott out of his comfort zone. However, even though Scott was deemed the "most improved" celebrity, it wasn't soon enough. Not even his massive fan base could save Scott from elimination.
Finale Night Two
Night two of the Dancing With The Stars finale was full of holiday cheer, recap montages, and performance from eliminated celebrities. It also brought with it two performances for the finalists. In addition to having a second chance at perfecting a routine from the seasons, the pairs also had a fusion challenge dance.
There were no surprises for the finale. All three couples received perfect scores and glowing praise for their first performance of the night. The improvement over 10 weeks was evident. During their second performances, Lindsey and Mark attacked a Cha-Cha/Tango fusion that was (literally) on fire. Carrie Ann raved, "That was beyond fusion. It was alchemy." The pair received perfect scores.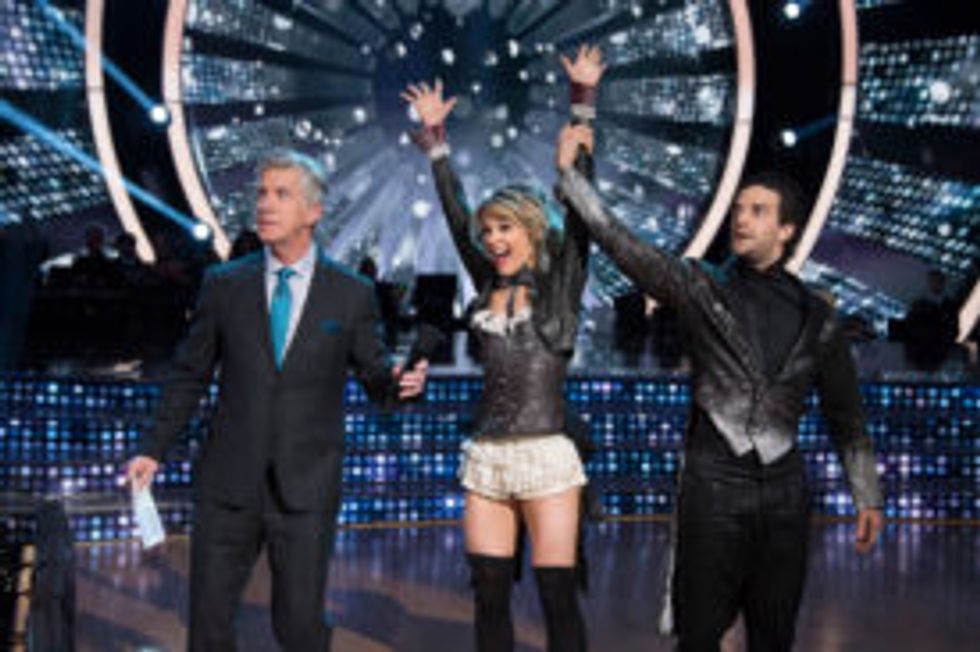 (ABC/Eric McCandless / ABC Via Getty Images)
Frankie and Witney glided through a Foxtrot/Tango fusion with big smiles on their faces. While Frankie's scores haven't been as consistent as Lindsey or Jordan, Len Goodman said it best when he declared that Frankie is the "people's champion." A few missteps caused a lack of control, leading to pair receiving 28/30 points.
Jordan and Lindsay finished out the fusion dances with a Salsa/Paso Doble Fusion dance. Their upbeat dance was flawless as usual. The judges were full of glowing praise, with Lin declaring Jordan "the most complete male celebrity ever on Dancing With The Stars". For the first time, viewers on the East Coast were able to vote during the finale show to help determine the Dancing With The Stars winner.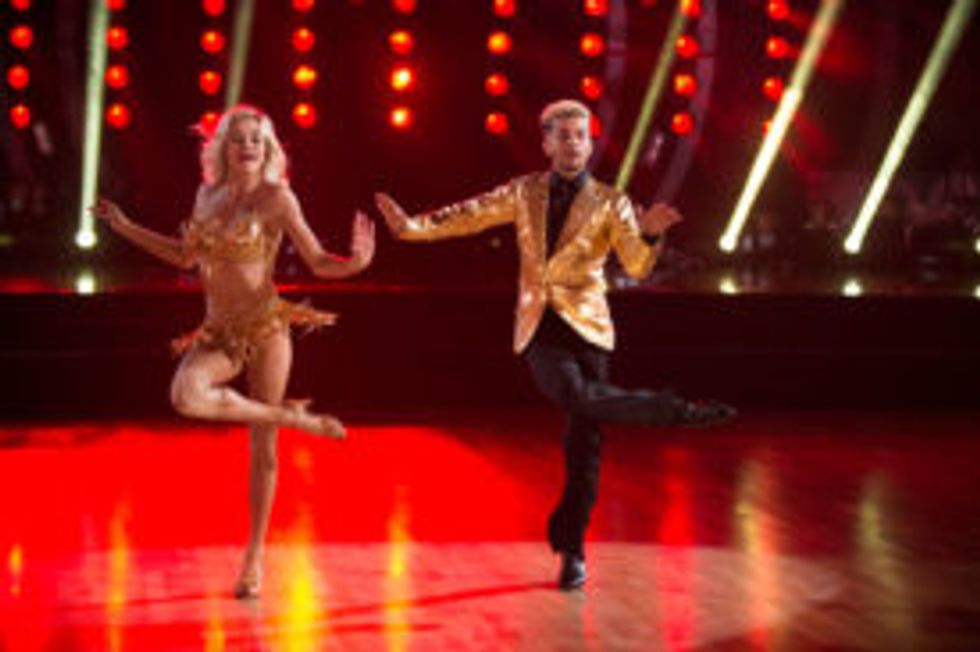 (Eric McCandless via Getty Images)


When all the results were tallied, Frankie Muniz came in third place. While scores were close between the two finalists, Jordan Fisher was crowned DWTS winner and walked away with the mirrorball trophy.