We've all heard the list: University of Michigasn, Carnegie Mellon University, NYU, and more. The schools that churn out "Broadway stars." But what about the stars they did it themselves? Here's a list of famous Broadway performers whose careers just didn't give them the time for a four year degree.
1. Micaela Diamond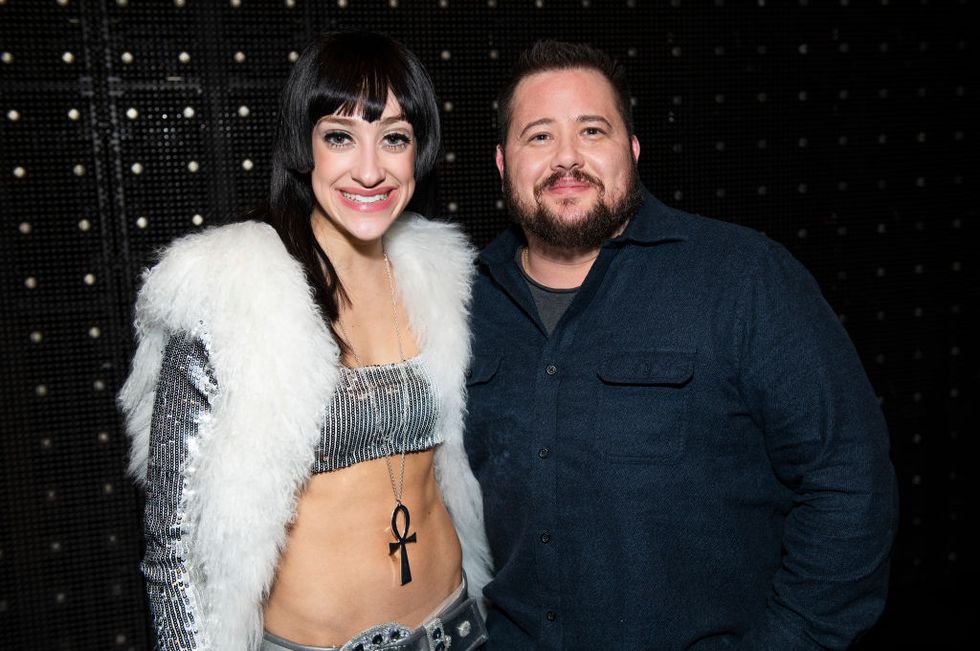 Micaela Diamond and Chaz Bono backstage at "The Cher Show" on Broadway at the Neil Simon Theatre on January 5, 2019 in New York City. (Jenny Anderson/Getty Images)
---
Micaela Diamond had a big decision to make. After moving to New York from New Jersey when she was 10 to pursue her performing dreams, she had been accepted into Carnegie Mellon University's prestigious acting program. Just weeks before leaving, she—on a whim—decided to go to an audition for The Cher Show. She booked it.
As she told Broadway.com, she took the decision to choose Broadway over college carefully. "It was a hard one, but I knew from the moment they offered me the role that I was going. I was more than excited to be doing what I've wanted to do my entire life, but it meant I was giving up this other thing that I had committed to do for the next four years."
The Cher Show is now running at the Neil Simon Theatre.
2. Ben Platt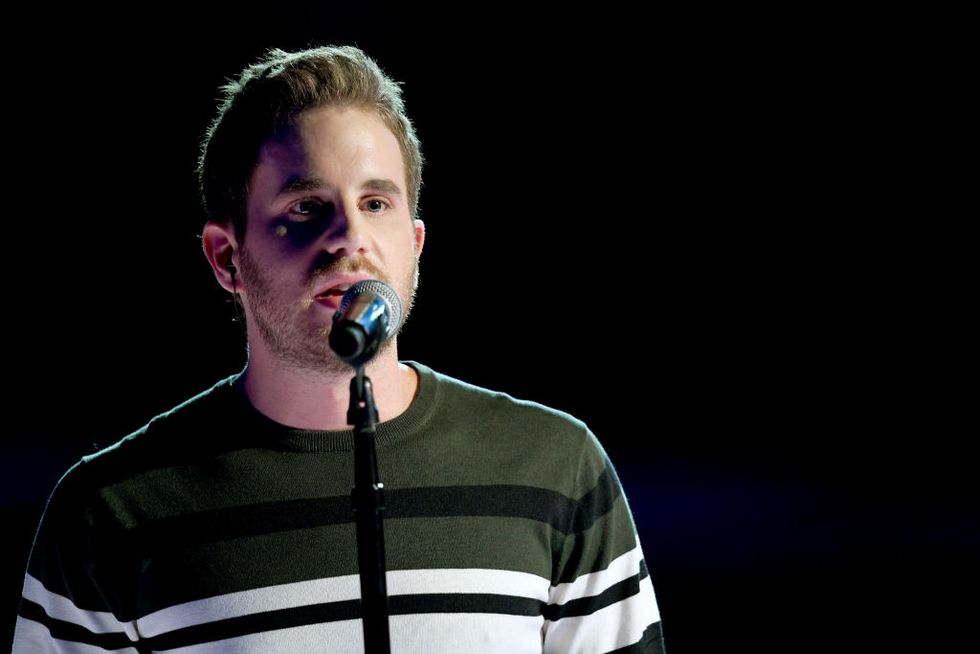 Actor Ben Platt performs onstage during the 60th Annual GRAMMY Awards at Madison Square Garden on January 28, 2018 in New York City. (Kevin Winter/Getty Images for NARAS)
Ben Platt is the son of Hollywood film, television, and theater producer Marc Platt, and he so was exposed to professional acting early on in his life. He was cast as Winthrop Paroo in the Hollywood Bowl production of The Music Man in 2002 and then continued to appear at the Ahmanson Theatre in Los Angeles after that. However, when he got older, he attempted to follow the normal route and go to college not once, but twice.
As The New York Times writes, "a few weeks before the start of his freshman year, he was offered the role in Pitch Perfect... In the fall of 2012, Mr. Platt began his studies at Columbia. But he only lasted six weeks before being cast in the Chicago company of Mormon. That was the end of his college career..."
3. Laura Benanti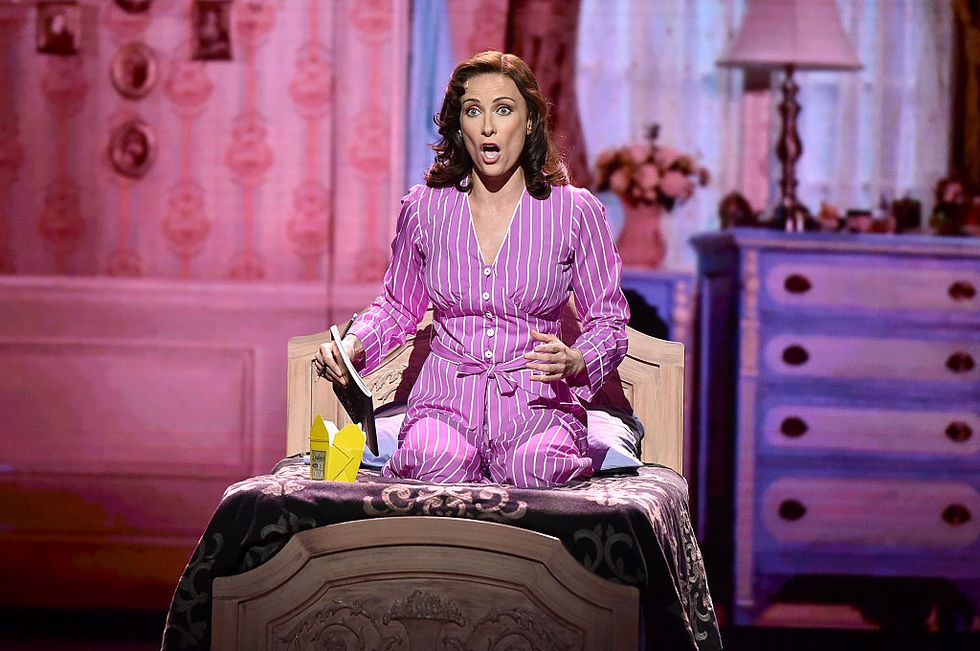 Laura Benanti of "She Loves Me" performs onstage during the 70th Annual Tony Awards at The Beacon Theatre on June 12, 2016 in New York City. (Theo Wargo/Getty Images for Tony Awards Productions)
Benanti was just 17 when she received an audition for Liesel in The Sound of Music, the same year she was supposed to begin attending New York University for musical theatre. However, she didn't book Liesel—she booked the understudy of Tony Award nominee Rebecca Luker in the role of Maria Rainer. As she told Playbill, "[My mother] really wanted me to go to college... so that was a bit of a negotiation with my parents."
A year later, she was playing the role fulltime. Since then, she's appeared in numerous Broadway shows and won multiple Tony Awards.
4. Sutton Foster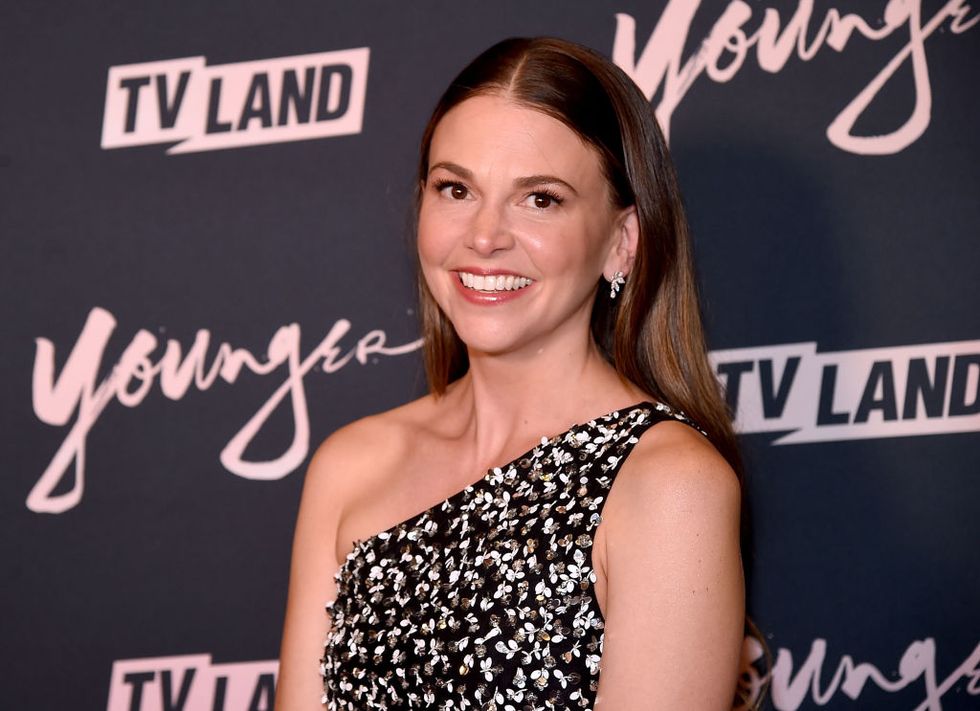 Sutton Foster attends the "Younger" Season 5 Premiere Party at Cecconi's Dumbo on June 4, 2018 in Brooklyn, New York. (Jamie McCarthy/Getty Images)
Sutton Foster has been a Broadway staple since she made her debut in the 1995 revival of Grease as a Sandy Dumbrowski replacement. However, before that she dropped out of school not once, but twice.
The first time she dropped out of school was high school so she could join the national tour of The Will Rogers Follies directed by Tommy Tune. (She later received her GED via correspondence courses.) The second time was Carnegie Mellon University after one year. She told Broadway.com, "Carnegie Mellon was very challenging, I had just come off a national tour, and I wasn't ready to learn anything new. And I couldn't see paying $25,000 a year if I wasn't sure this was what I was meant to do."
5. Stephanie J. Block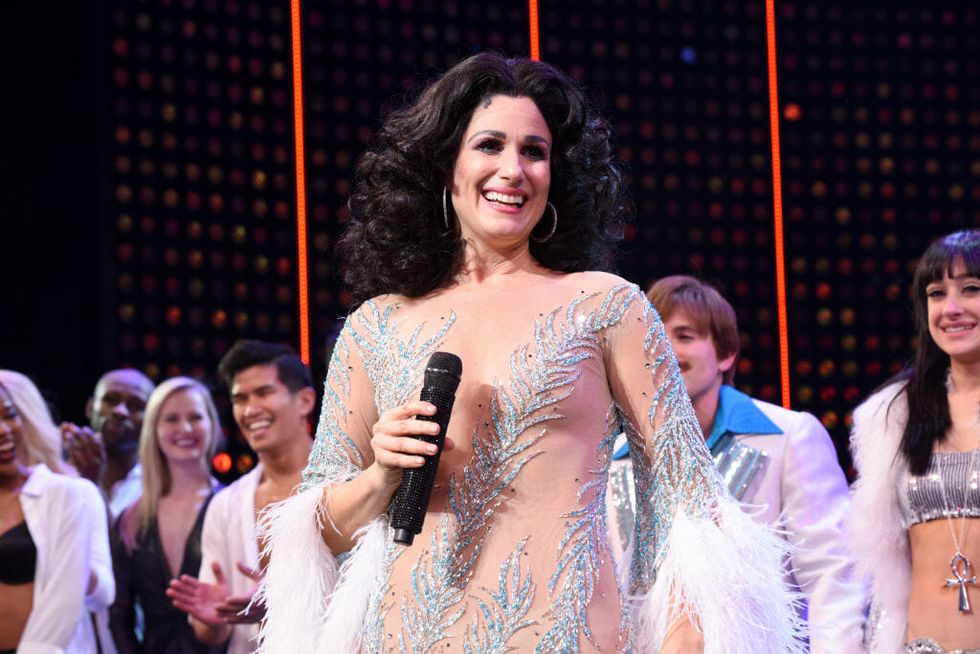 Stephanie J. Block speaks onstage with the cast of "The Cher Show" at "The Cher Show" Broadway Opening Night at Neil Simon Theatre on December 03, 2018 in New York City. (Jenny Anderson/Getty Images for The Cher Show )
Stephanie J. Block's bicoastal career took a leap for Broadway when she happened to receive a call from Stephen Schwartz in 2000. Schwartz was working on a new musical called Wicked and Block got referred to him. Prior to this, Block had flirted with New York but nothing really stuck. Eventually, this did—she was cast as the understudy to Idina Menzel.
Before all this, Block had attended Orange Coast College for five days before deciding it just wasn't for her and that she wanted to perform. She told BroadwayWorld.com, "I looked at my parents and said, 'Let me just try it out there in the real world. I want to jump in head first and start.' My parents hated the idea of me leaving college. But we made a pact. They were going to keep a really close watch on me, and if they saw me lose my focus or discipline, if they saw me stop growing in my craft or simply rest on my laurels, I was going back to college."