Tonight, Lifetime will premiere its newest movie, The Simone Biles Story: Courage to Soar, based on Biles's book, Courage to Soar: A Body in Motion, A Life in Balance. The film chronicles the sacrifices the young gymnast made to win her 19 Olympic and World Championship medals, and features an impressive cast who will bring to life the story of the girl whom most consider the world's greatest gymnast.
Simone will be played by actress Jeanté Godlock in the film. Meet the cast who will round out the rest of the Lifetime film:
---
Jeanté Godlock as Simone Biles
Newcomer Jeanté Godlock will star as Simone. According to her website, Jeanté was born and raised in South Central, Los Angeles, and is an athlete herself. Not only is she a gymnast, she has over 10 years of dance training. According to IMDB, Godlock currently has one film, Dear Dodd, in post-production.
In an interview with BET, fellow actor Tisha Campbell-Martin was asked what her interaction with Godlock was like on set. She said, "Jeanté is an incredible actress. I knew Jeanté because Tasha Smith, who is one of my closest friends, was her acting coach. And so, I would come in every now... I met her there and Tasha kept saying she's one of the better actresses. Jeanté was doing extra work when she got an opportunity to do this role. And so, she's so incredibly committed."
Julius Tennon as Ron Biles
Julius Tennon, who happens to be Viola Davis's husband, will be playing Ron Biles, Simone's dad. Tennon has been a theater actor for over 30 years and has appeared in a number of TV shows and films as well. Last year, he played Desmond in How to Get Away with Murder.
His other television credits include Custody, Batman v Superman: Dawn of Justice, Lila & Eve, Criminal Minds and Rizzoli & Isles among others.
Tisha Campbell-Martin as Nellie Biles
Tisha Campbell-Martin (My Wife and Kids) will play Nellie Biles, Simone's mom. She is an actress and singer, best known for playing Regina "Gina" Waters-Payne on Fox's Martin and Jay on ABC's My Wife and Kids.
In a recent interview with BET, Campbell-Martin was asked if she remembers the first time she ever saw Simone compete. She responds, "Yeah, it was the [2016] Olympics. She was so amazing. I kept hearing about the hype about this girl and how incredible she was. And you know, I started seeing her interviews and you recognized her drive and her motivation. And then when she did that floor exercise, man. I literally had chills. Like it was so amazing."
Raven Bowens as Adria
Raven Bowens will play Adria, Simone Bile's sister. Fans may recognize Bowens from the series Mr. Student Body President, where she plays the role of Savannah Peters. Her other IMDB credits include Madden Rivals as a cheerleader, The New Edition Story as Teasha, and Henry Danger as Missy.
Kathleen Rose Perkins as Aimee Boorman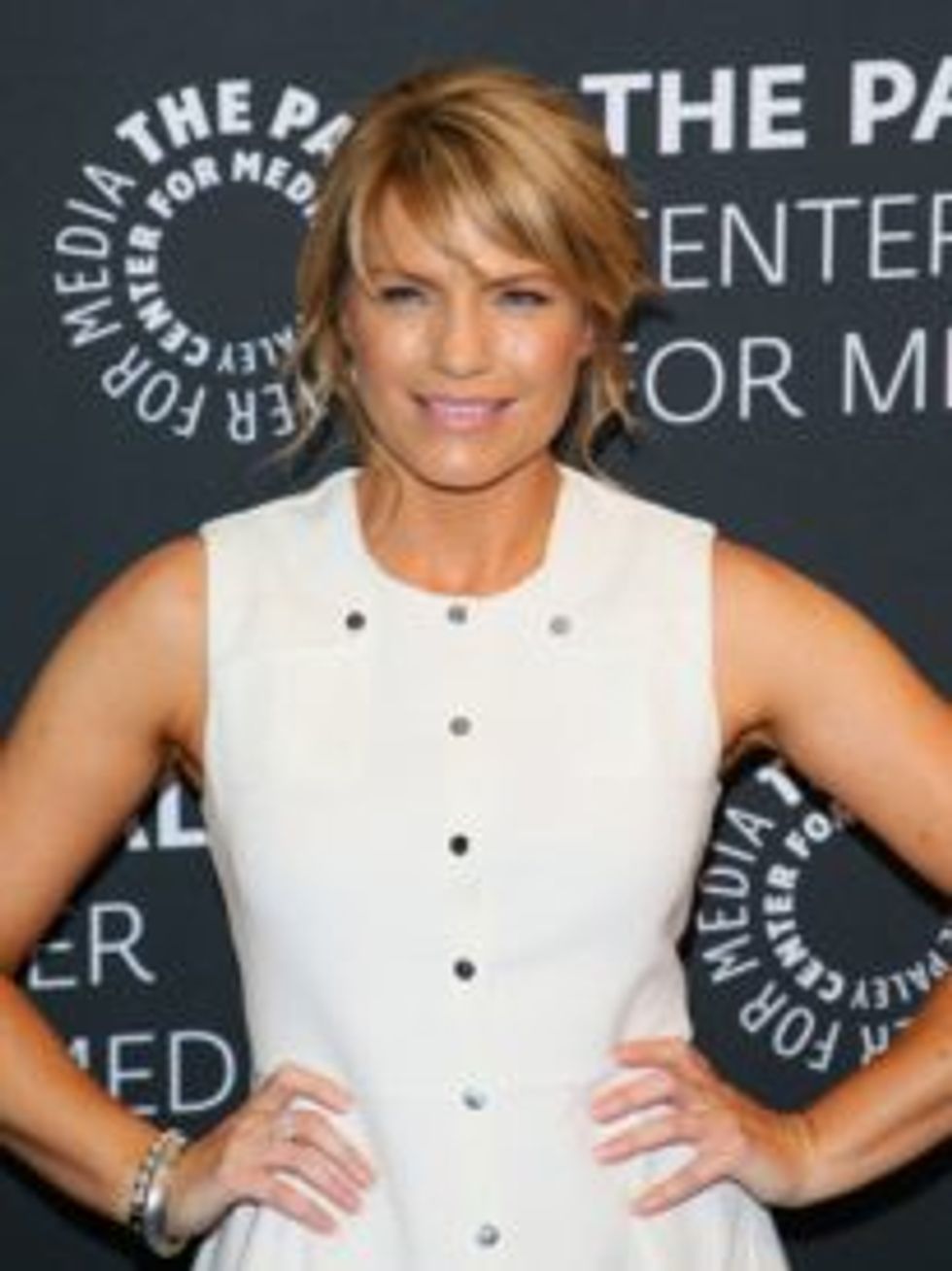 Kathleen Rose Perkins attends the 2017 PaleyLive LA Summer Season Premiere Screening And Conversation For Showtime's 'Episodes' at The Paley Center for Media on August 16, 2017.
Aimee Boorman is Simone's longtime coach. She was the head coach for the 2013-2015 world champion, and Biles' coach during the 2016 Olympics.
She will be played by Kathleen Rose Perkins. Perkins' career gained traction in 2001 with a role in the TV series The Fighting Fitzgeralds. She went on to have a recurring role as Principal Duffy in the Fox sitcom 'Til Death. Her other notable credits include Mey-Mey in Fresh Off the Boat, Carol Rance in Episodes, Stacy Clouser in American Housewife, and Priscilla in You're the Worst among others. She recently landed the role of Beth Boland in the TV series Good Girls.