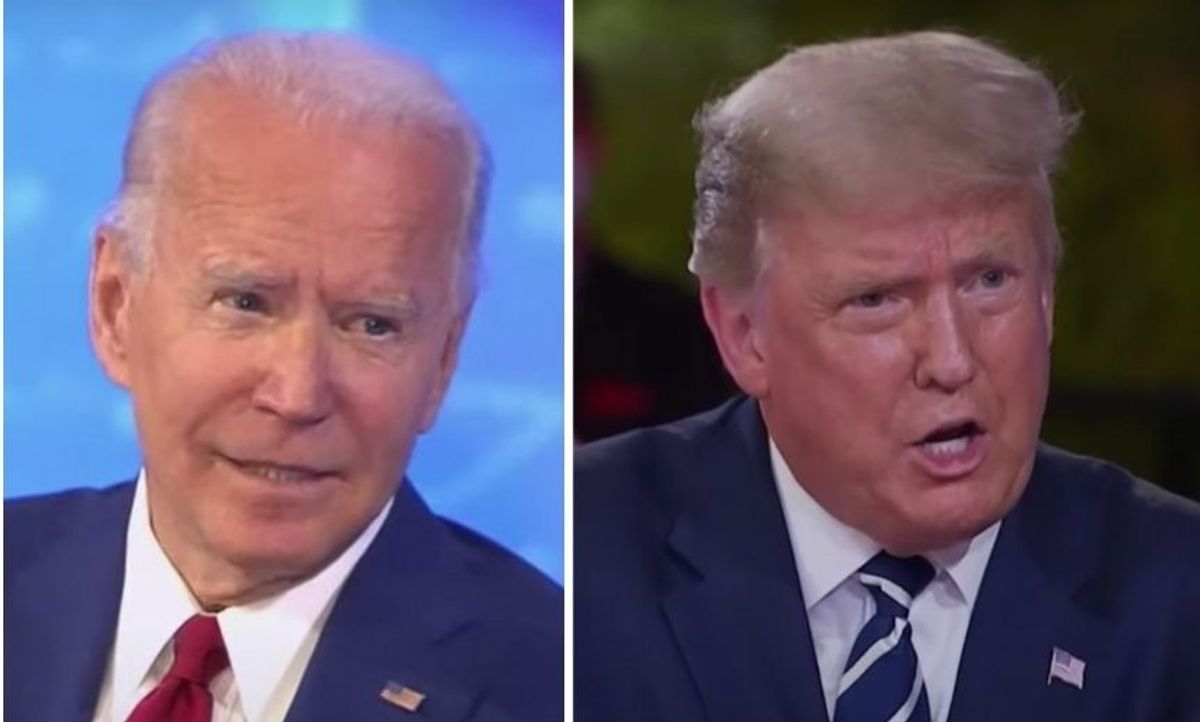 ABC // NBC
After President Donald Trump refused to debate Democratic nominee Joe Biden virtually—despite Trump testing positive for the virus that's killed over 200 thousand Americans—the Biden campaign announced that the former Vice President would participate in a solo town hall on ABC instead.
Never one to be upstage, the President later announced that he'd also be participating in a town hall on the same night, at the same time, on NBC.
The decision was a controversial one, with many accusing Trump and NBC of prioritizing a ratings duel over informing American voters.
Trump frequently makes his reverence for television ratings known, having tweeted about them nearly 400 times.
The President's critics urged everyone to watch Biden's town hall instead in order not to give Trump or NBC the satisfaction of high ratings for their stunt.
That appears to have worked.
Trump's town hall, which aired on NBC, MSNBC, and CNBC garnered a total of 13 million viewers, while Biden's town hall—which aired only on ABC—drew in nearly 14 million.
People were eager to let Trump know.
Because Biden's town hall aired on only one network—instead of Trump's three—people were surprised to see Biden outdo Trump by such a large margin.
To some, it was a sign that Trump's antics no longer carry the surprise and absurdity they did in 2016, and that people are tired.

The Presidential election is on November 3, but early voting has already begun in at least 40 states.