"Our dream can become a reality. You'll see, boys!"
01 March 2019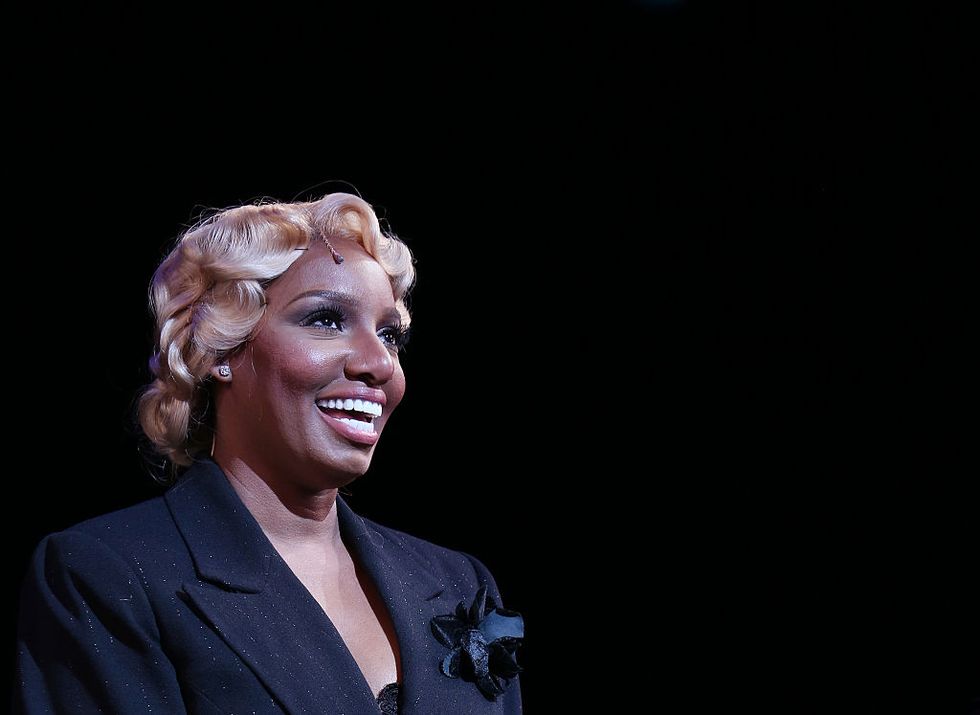 NEW YORK, NY - NOVEMBER 23: NeNe Leakes during the curtain call starring as Matron 'Mamma' Morton in Broadway's 'Chicago' at Ambassador Theater on November 23, 2015 in New York City. (Photo by Walter McBride/WireImage)
Stars with roots in a vast array of disciplines have found themselves on a Broadway stage. From country music chart-toppers to fashion writers, there's room for everyone on the Great White Way.
Sometimes, the most successful Broadway actors have been those who made a name for themselves by not acting at all.
That's right: some reality television stars have shed cocktails and competitions in favor of curtain calls. Here are some of our favorites.
NeNe Leakes
Leakes shot to superstardom after audiences fell in love with her on Real Housewives of Atlanta. Since then, she's appeared on a litany of reality shows, but also showed off her acting chops in television shows like Glee and The New Normal. Leakes is a two-time Broadway performer, having appeared as Madame in Rodgers & Hammerstein's Cinderella and Matron Mama Morton in Chicago.
Fantasia Barrino
It wasn't any secret that the 2004 winner of American Idol had a stunning set of pipes, but Fantasia Barrino's acting talent proved excellent as well. After riveting audiences in her Broadway debut as Celie in the original production of The Color Purple, Barrino appeared in 2012's After Midnight. We hope she graces the stage again soon.
Ashley Parker Angel
This former boyband member and star of Mtv's There & Back proved to audiences that he didn't need a recording studio to be in his element. Though Ashley Parker Angel had done acting work before, live theatre proved to be a whole new challenge—one he wasn't afraid to face. Angel first appeared on Broadway as Link in Hairspray before returning in 2017 as Fiyero in Wicked.
Neil Haskell
The So You Think You Can Dance? finalist's breathtaking movement skills were on full display throughout the competition, but his star quality was too big for just the small screen. Haskell joined the cast of Hamilton as a member of the ensemble before taking on the role of General Charles Lee and occasionally King George III. We're sure he has many Broadway successes still to come.
Alex Newell
Alex Newell is a superstar and he's been proving that since he was a contestant on The Glee Project. Newell was a runner-up in the competition, but his talents were too big to ignore, and producers awarded him a series regular role on the show. He most recently wowed the audience with his stratospheric high notes and maternal presence as Asaka in the latest revival of Once on this Island.
Peppermint
[youtube https://www.youtube.com/watch?v=JyEpEYG-tHw&t=195s expand=1]
Everyone knew that Rupaul's Drag Race runner-up Peppermint could serve looks and moves like nobody else. But her talents were on full display in Broadway's recent production of Head Over Heels as Pythio. Not only did audiences live for her, but she made history as well. She was the first openly transgender woman to originate a principal role in a Broadway production. Now, that's worth a standing ovation.
Is there anyone we're forgetting? Let us know in the comments!
Keep reading...Show less