[DIGEST: NBC, CNN, Global Times, New York Times, The Independent]
As part of a crackdown on "vulgar, immoral and unhealthy content," the Chinese government has banned depictions of gay people on television. According to censors, storylines that include gay relationships "exaggerate the dark side of society."
---
The regulations were compiled by the China Television Drama Production Industry Association and the China Alliance of Radio, Film and Television late last year. However, the regulations were only widely publicized in Chinese state media this month.
The new rule comes in the wake of the Chinese government's move to pull a controversial show called Addicted Heroin, about the romance between two high school boys, from video streaming sites in China. The show can only be viewed on YouTube, which is blocked in China. Other shows featuring gay characters have also been pulled recently.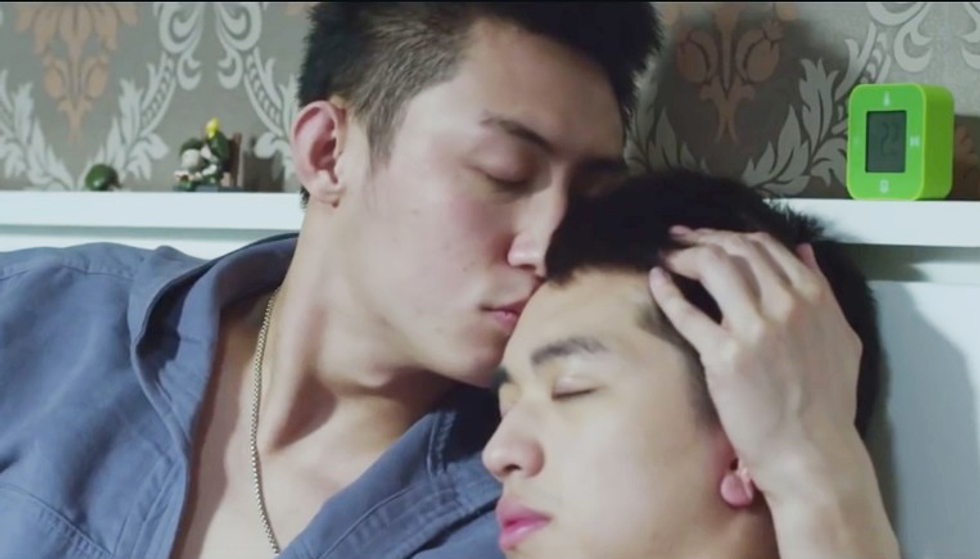 Credit: Source.
The abrupt exit of Addicted Heroin from viewing platforms provoked strong outrage in social media channels. Online discussions hashtagged with "#removalofAddiction" generated over 110 million hits in just two days on a Chinese twitter-like site called Sina Weibo. The writer of the series, Chai Jidan, complained that there was "no reason" for the removal: "It's a result of the broader context."
The official Chinese report has generated even more outrage online. "What year are we living in, how are we still openly discriminating against homosexuality?" asked one anonymous internet user.  
Another anonymous commenter stated "How is homosexuality considered abnormal? I cannot understand this."
Gay relationships are not the only ban under the regulations. The eight-page report also forbids depictions of the supernatural, content "showing or promoting an unhealthy state of marriage," depictions
of underage love, smoking and binge drinking, and "unusual or extravagant clothing." "Scenes which expose the methods adopted by detectives and show in detail how they crack cases, thereby assisting criminals in coming up with counter-moves," are also forbidden. As are historical events that "hurt the feelings of the Chinese people."
"Television programs should have not only attractive actors, but they should also demonstrate value," said Li Jingsheng, head of the television division at the state media administration. "They should not only be easy on the eyes, but also be nurturing for the heart."
The government has termed the guidelines as being "self-regulating" and has asked production companies to actively promote approved content. In the future, the government wants them to focus on themes that "promote the excellent traditional culture of China," "spread positive energy" and "contribute to the achievement of the Chinese Dream." However, the government's decision to pull shows that are out of line with the guidelines shows that if self-regulation fails, the government will step in.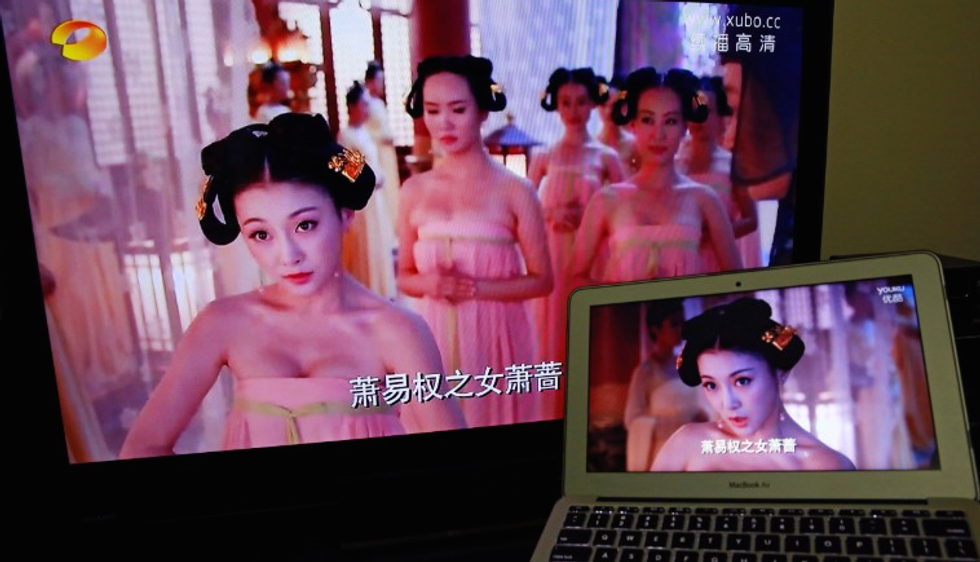 Credit: Source.
This recent move is in line with China's larger campaign for "stricter morality." Last year, Chinese censors removed 120 songs deemed "harmful" to society. In the last few years, government censors have also pulled shows off the air until depictions of cleavage could be edited or blurred out.
Said Party Secretary Xi Jinping in 2014, "Art and culture will emit the greatest positive energy when the Marxist view of art and culture is firmly established and the people are their focus." The people, however, disagree.