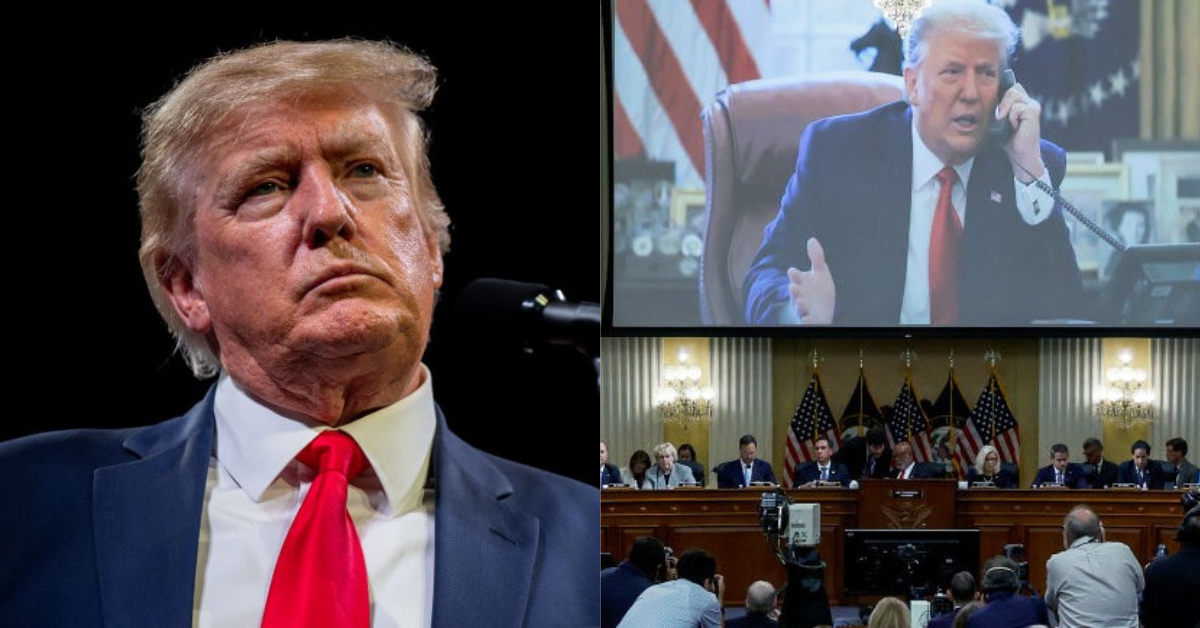 Brandon Bell/Getty Images; Drew Angerer/Getty Images
After years of his alternative facts being enabled—first due to his presidential candidacy then his presidency—former Republican President Donald Trump appears confused why the newsmedia no longer caters to his whims.
The lies his campaign and administration—especially his White House Press Secretaries—became infamous for don't get the same attention or amplification they once did.
Video and audio evidence and testimony from members of Trump's own administration and family were televised as part of the January 6th House Select Committee hearings.
In response, Trump took to his beleaguered Truth Social platform to demand "EQUAL TIME" to share his version of events surrounding the Capitol riot, insurrection and attempted coup.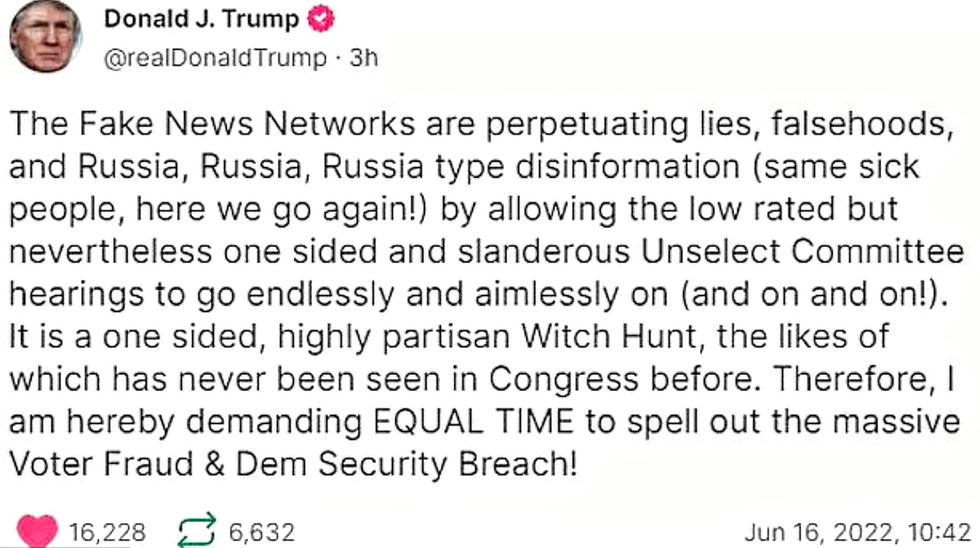 @realDonaldTrump/Truth Social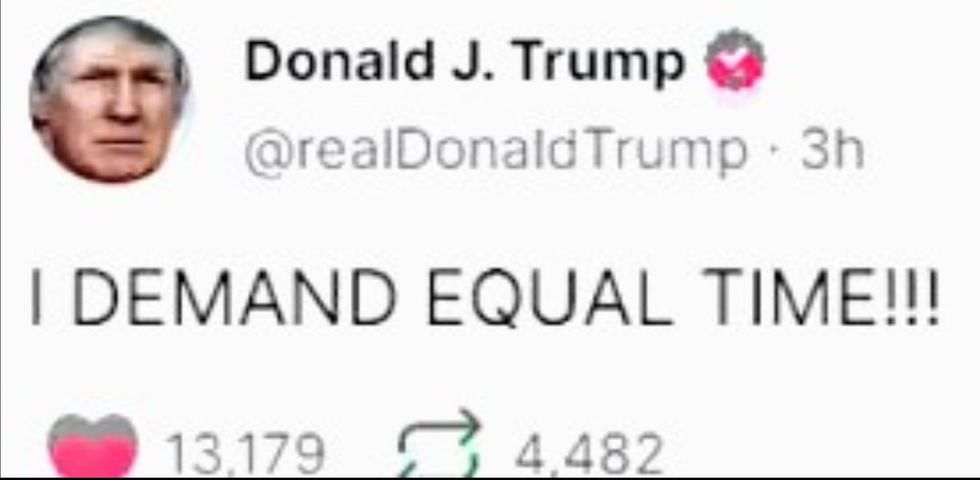 @realDonaldTrump/Truth Social
While Trump is likely demanding the uncensored, unfact-checked open forum he once enjoyed on Fox News—and still has with some fringe conservative media organizations—people pointed out Trump is welcome to testify on his own behalf.

Under oath.
Under penalty of perjury.
But Trump has always been welcome to testify.
In a June 10 interview with MSNBC, Mississippi Democratic Representative Bennie Thompson—the January 6th committee chair—stated:
"We welcome the former President."
"He would have to come under oath."
"He's a citizen, and if he thinks he can come to our committee under oath and perjure himself then I would suggest he not come."