Joey Mannarino was blasted online for tweeting that 'wokeness killed the people on that submarine' after debris of OceanGate submersible was detected.
23 June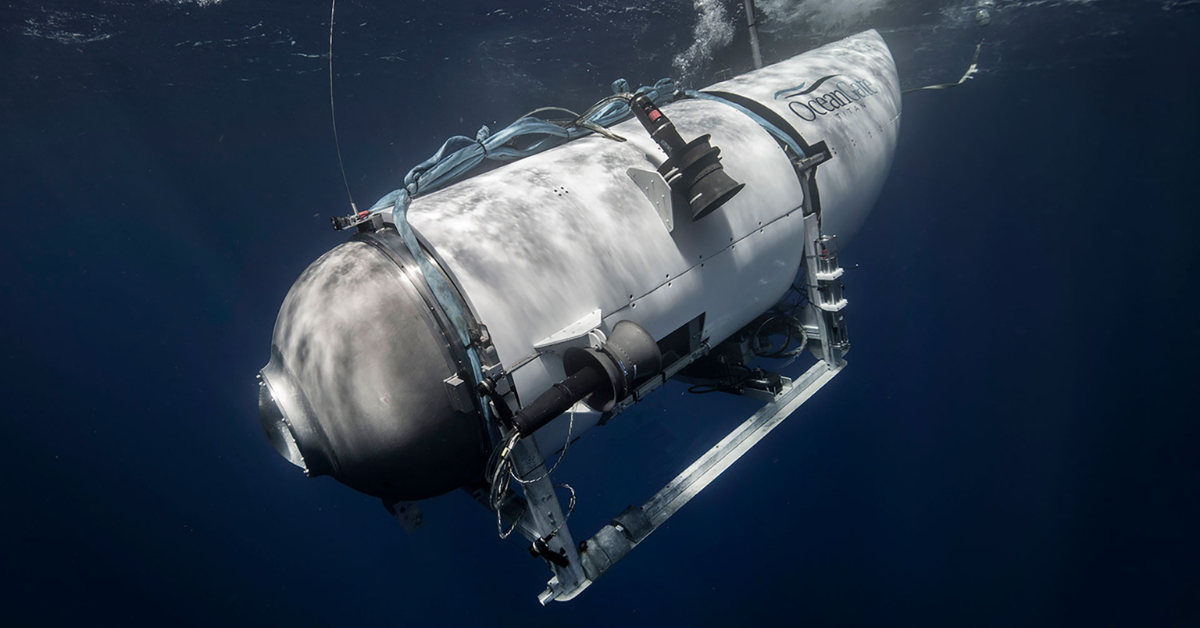 OceanGate
Multiple conservative talking heads have started blaming "wokeness" for the tragic loss of the Titan submersible and the lives of those on board.
For those who may not have been following the story of the sub and it's passengers who were on their way to view the wreck of the Titanic, the watercraft lost contact and went missing off the Atlantic coast of North America on Sunday.
The United States and Canadian Navy, Coast Guard and commercial deep-sea companies collaborated to launch a rescue effort almost immediately. The general public followed the search closely.
It was announced on Thursday the US Navy had detected sounds "consistent with an implosion" shortly after Titan lost contact on Sunday, and concluded the vessel had suffered a "catastrophic implosion" at that time.
Self-described political strategist Joey Mannarino took to Twitter to share his bizarre opinions on the tragedy, claiming "wokeness" was to blame.
"Wokeness killed the people on that submarine. Let that sink in."
They died because the woke CEO said he wouldn't hire 50 year-old white men who knew how to command submarines and would rather train others."
"And the CEO died too. That's the next level of 'go woke, go broke'."
People were quick to call Mannarino out on Twitter.
Fox News' Jesse Watters also cited "wokeness" as the cause of the tragedy.
"There's been lawsuits, there's been accusations about slashing regulations. He's quoted as saying he didn't hire a bunch of 50-year-old white guys with military experience because he didn't want his vessels to be not inspirational for a younger generation."
He continued:
"I don't care who is in these vessels, I just want them to be experienced and safe. And if you're gonna be woke, you might have to—[Watters cut off here before finishing the common conservative slogan 'Go woke, go broke']"
Despite Conservatives' claims, the safety concerns voiced by experts in the field over the experimental design of the Titan submersible are significantly more likely to be related to the implosion than any kind of "wokeness" from CEO Stockton Rush.
The Passenger Vessel Safety Act of 1993 added rules and regulations about who could pilot vessels diving as deep as Titan that were intended to protect passengers, but they only apply to vessels that fly the US flag or set off from the United States — Rush was able to pilot the vessel because it did neither of those things.
In 2019, Rush told Smithsonian Magazine:
"There hasn't been an injury in the commercial sub industry in over 35 years. It's obscenely safe, because they have all these regulations. But it also hasn't innovated or grown — because they have all these regulations."
The investigation into the loss of the Titan is ongoing, so it is quite likely that more information will be released to the public as the investigation progresses.