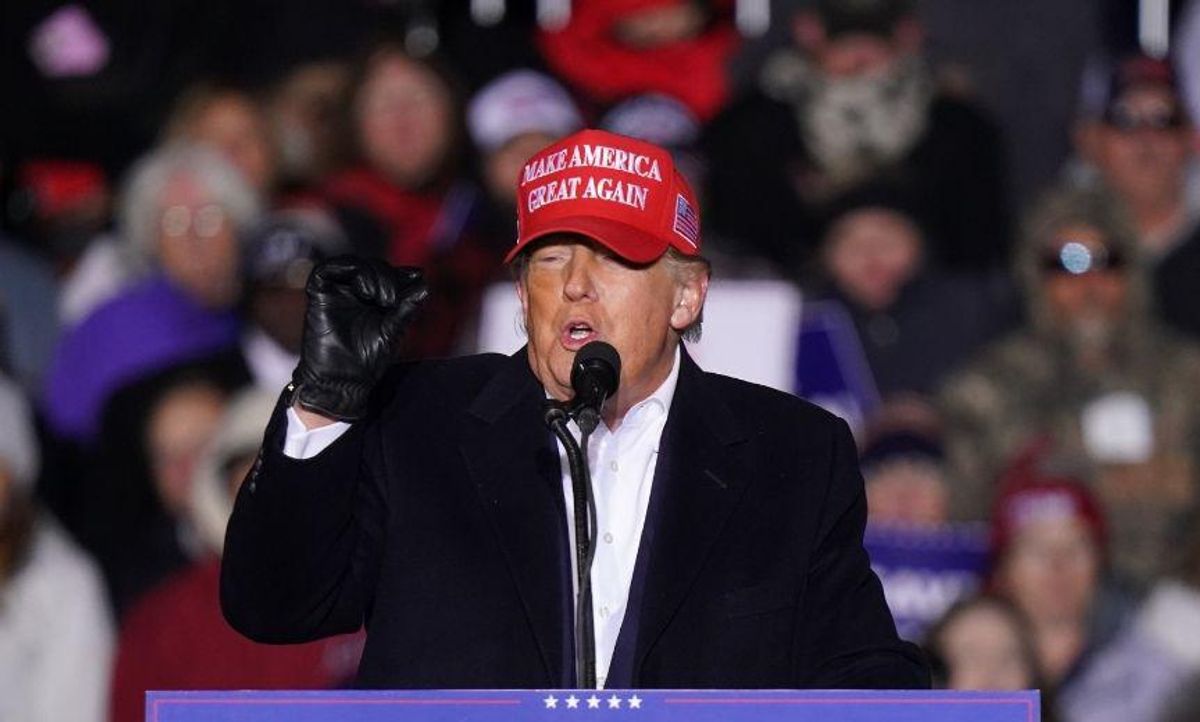 Sean Rayford/Getty Images
For decades, Democratic elected officials and political candidates have warned against the threat posed by the climate crisis, echoing scientists' claims that increasing temperatures, rising sea levels, unmitigated carbon emissions, and other factors pose a direct threat to humanity.
Slowly but surely, more Republicans in Congress have evolved from complete denial that the climate crisis is, in fact, a crisis to acknowledging the threat posed by climate change, though they still oppose cutting emissions and instead emphasize ways to brace communities for severe weather to come.
At a recent rally in South Carolina, former President Donald Trump painted this severe weather as a positive outcome, dismissing the threat of climate change and boasting that rising sea levels would create more "oceanfront property."
Watch below.
Trump's comments came as he was mocking comments from Democratic Representative Alexandria Ocasio-Cortez of New York, who facetiously claimed in 2019 that the world would end in 12 years if climate change wasn't addressed.
At his rally, Trump joked that the new timeline was seven years, adding:
"Seven years, the world is going to be destroyed, because the oceans are gonna rise one one-hundredth of an inch within the next 300 years, it's gonna kill everybody. It's gonna create more oceanfront property, that's what it's gonna do."
If only Trump's dismissals were based in reality. A report from the National Oceanic and Atmospheric Administration (NOAA) published in 2020 predicts that sea levels around the contiguous United States will rise as much in between 2020 and 2050 as they did between 1920 and 2020: around 10-12 inches. Around 30 percent of people in the United States live in coastal areas, and their homes will be far more vulnerable to even a slight rise in global sea levels.
People weren't surprised to see Trump's mind remain on real estate in the face of prospective global catastrophe.
Others pointed out that Trump himself owns several coastal properties which would be threatened by rising sea levels, including his beloved Mar-a-Lago resort.
Trump has also called for the U.S. to renege on its agreement in the Paris Climate Accords—an international agreement aimed at lowering global emissions.