Senators Susan Collins and Lisa Murkowski are also under fire for voting "No."
28 July 2017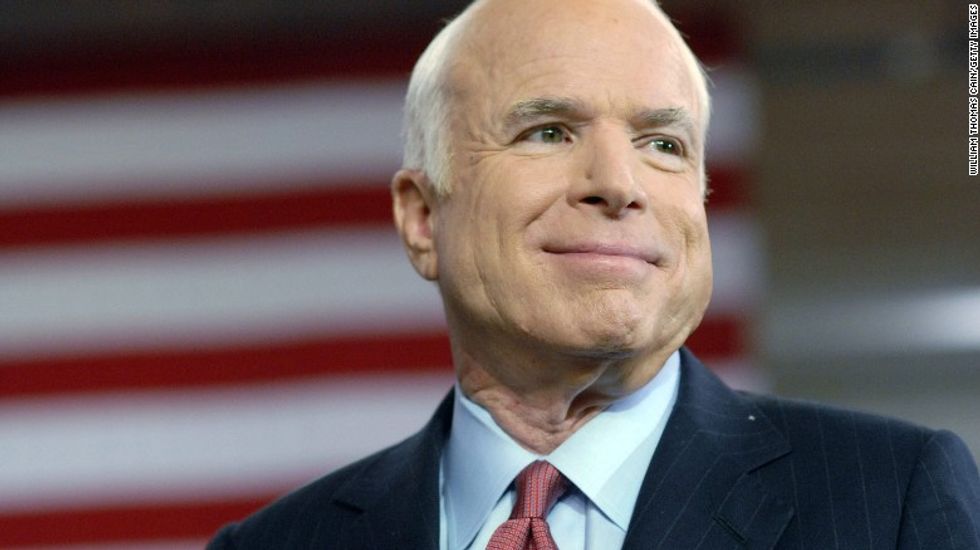 Late last night, the Republican effort to repeal Obamacare came to an end in a dramatic 49-51 vote, with three Republican Senators, including Senator John McCain who cast the deciding vote, joining Democrats in opposition to McConnell's controversial "skinny repeal" bill.
Watch the moment Sen. John McCain voted no on the "skinny repeal" of Obamacare https://t.co/GDAnAVg5Sw https://t.co/LjeS7jjhsR

— CNN (@CNN) 1501241779.0
Senators Susan Collins of Maine and Lisa Murkowski of Alaska, who had been stalwart opponents of various incarnations of repeal throughout the legislative process, were the other two Nay votes.
Senator McCain explained his vote on Twitter:
Skinny repeal fell short because it fell short of our promise to repeal & replace Obamacare w/ meaningful reform https://t.co/tZISIvccOO

— John McCain (@John McCain) 1501223739.0
After the vote, Senate Majority Leader Mitch McConnell expressed his regret from the floor:
"This is clearly a disappointing moment. We told our constituents we would vote that way. When the moment came, most of us did. We kept our commitments. We worked hard -- and everybody on this side can certainly attest to the fact that we worked really hard -- to try to develop a consensus for a better way forward."
President Trump responded on Twitter Friday morning.
3 Republicans and 48 Democrats let the American people down. As I said from the beginning, let ObamaCare implode, then deal. Watch!

— Donald J. Trump (@Donald J. Trump) 1501223133.0
If Republicans are going to pass great future legislation in the Senate, they must immediately go to a 51 vote majority, not senseless 60...

— Donald J. Trump (@Donald J. Trump) 1501249588.0
...Even though parts of healthcare could pass at 51, some really good things need 60. So many great future bills & budgets need 60 votes....

— Donald J. Trump (@Donald J. Trump) 1501250442.0
While the President is content to let the healthcare law "implode," Senator Schumer urged the Senate to work together to improve Obamacare.
We are not celebrating; we are relieved--for the Americans who can now keep their #healthcare. We must work together to improve the law.

— Chuck Schumer (@Chuck Schumer) 1501221010.0
Senator McCain echoed Schumer's call for bipartisanship in a statement he released Friday morning, urging his colleagues to "do the hard work our citizens expect of us and deserve."
McCain: "We must do the hard work our citizens expect of us and deserve." https://t.co/S2atBLPMkH

— Kyle Griffin (@Kyle Griffin) 1501241471.0
Keep reading...Show less