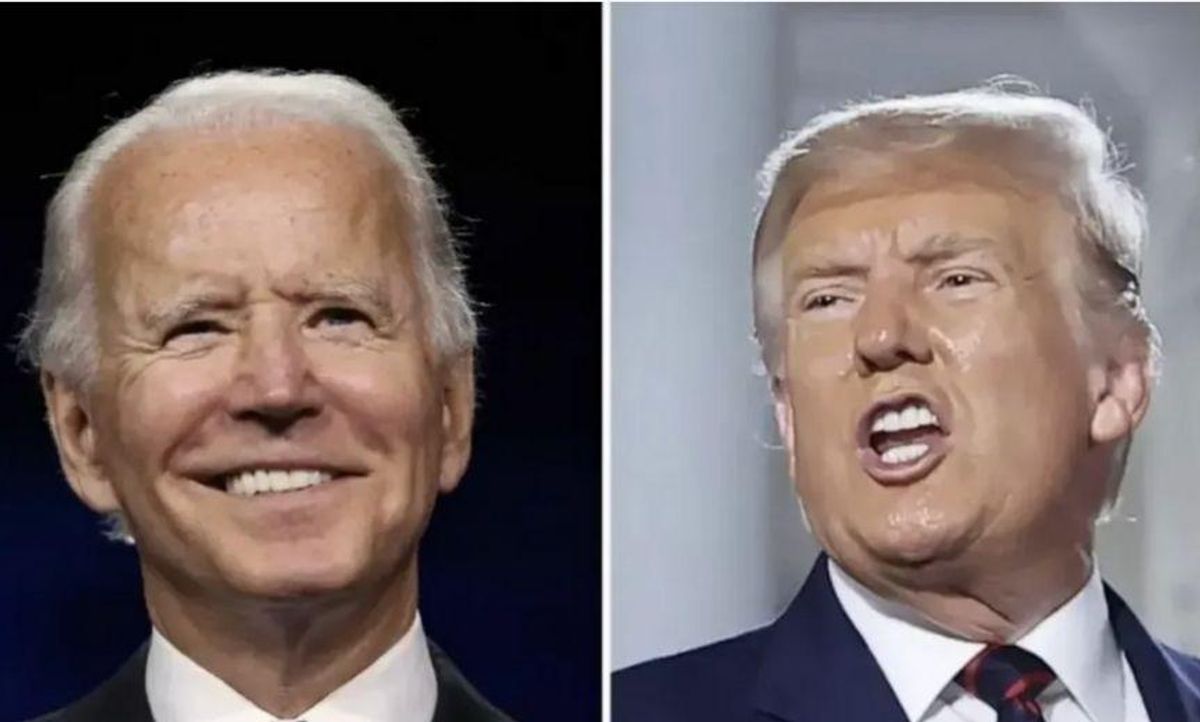 Win McNamee/Getty Images // Chip Somodevilla/Getty Images
Former President Donald Trump transformed the Supreme Court over the course of his term with the appointment and subsequent confirmation of three Justices, endowing the nation's highest judiciary body with a conservative majority.
But the Court's obligation to objectivity is proving troublesome for the GOP as it tries to facilitate Trump's increasingly outlandish stances and demands.
The Court has rejected pro-Trump lawsuits litigating the 2020 election and it expanded Title VII protections to prohibit employment discrimination against LGBTQ people last summer.
Now, the Court has yet again sided against Trump on the issue of sanctuary cities, or cities that prioritize protecting undocumented immigrants by limiting acquiescence to immigration law enforcement.
Trump has frequently maligned sanctuary cities, falsely claiming they're hotbeds of crime and carnage—a furtherance of his violently anti-immigrant platform and doctrine.
In 2017, Trump issued an executive order prohibiting the allocation of federal funds to sanctuary cities and states, spurring years' worth of litigation and disputes on the legality of the order.
Though the order was rescinded by President Joe Biden immediately after he took office, three appeals of lower court rulings were still before the Supreme Court, which dismissed the cases on Thursday, refusing to rule on them in yet another blow to Trump.
Conservatives were livid.
Meanwhile, Trump's critics celebrated on Twitter.

The decision marks a substantial victory for the human rights of undocumented immigrants across the country.