Donald Trump walked onto stage at the Iowa GOP's Lincoln Dinner to Brooks & Dunn singing 'one could end up going to prison.'
31 July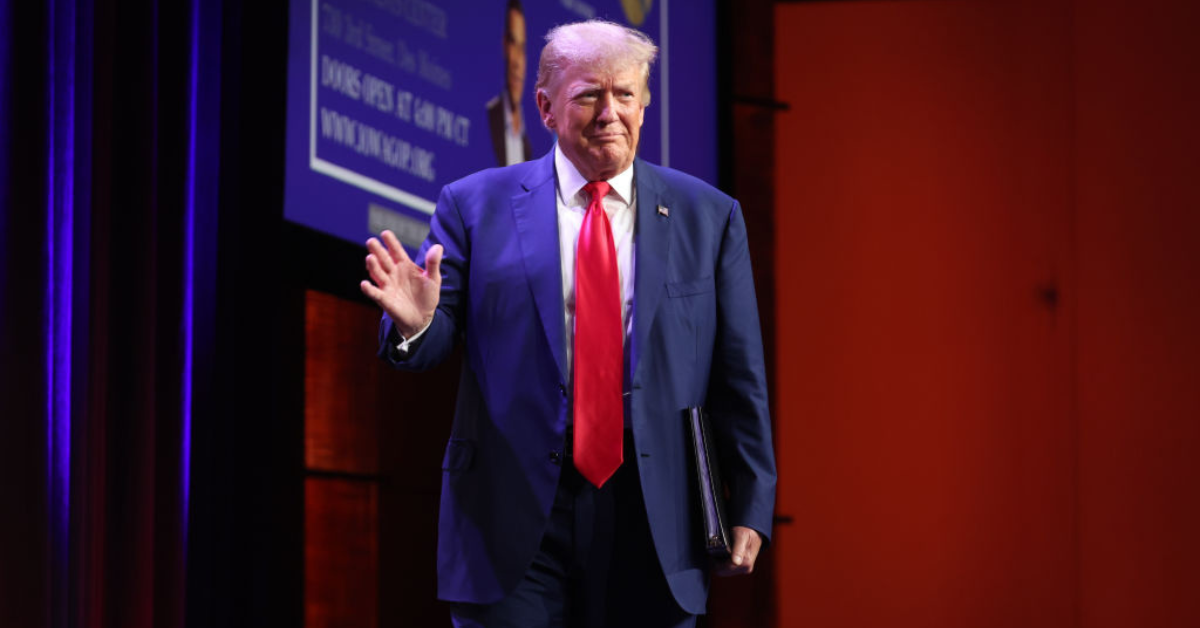 Scott Olson/Getty Images
Former President Donald Trump's appearance at the Iowa GOP's Lincoln Dinner on Friday evening took an unexpected turn as an ironic song blared from the loudspeakers.
As Trump stepped onto the stage at Iowa's biggest political event of the year, the country duo Brooks & Dunn's song "Only In America" played in the background, featuring lyrics that mentioned "prison" while he faces myriad federal criminal charges.
The upbeat country anthem, often associated with American patriotism and hope, includes the lines:
"One kid dreams of fame and fortune, One kid helps pay the rent, One could end up going to prison, One just might be president."
You can watch the moment in the video below.
The song was selected by the Iowa GOP and was played for all candidates as they delivered their 10-minute speeches.
While the Iowa GOP did not immediately respond to requests for comment, Twitter users were quick to point out the perfectly timed lyrics as Trump took the stage.
The assembled crowd of over 1,000 Trump die-hards appeared unfazed by the gaffe. During his speech, Trump addressed the ongoing investigations he faces, claiming without evidence that perhaps the scrutiny he is under might be less if he were not running for office or if he were losing by a significant margin.
The former President's legal woes intensified in June when he was indicted on 37 counts related to Special Counsel Jack Smith's investigation into his alleged improper retention of classified records after leaving the presidency.
The charges include willful retention of national defense information, conspiracy to obstruct justice, and false statements. Late last week, additional charges were filed against him as part of a superseding indictment in the case. Trump has pleaded not guilty to all charges.