In his recent Hugh Hewitt interview, Donald Trump claimed he was 'allowed to do whatever I want' with documents under the Presidential Records Act.
07 September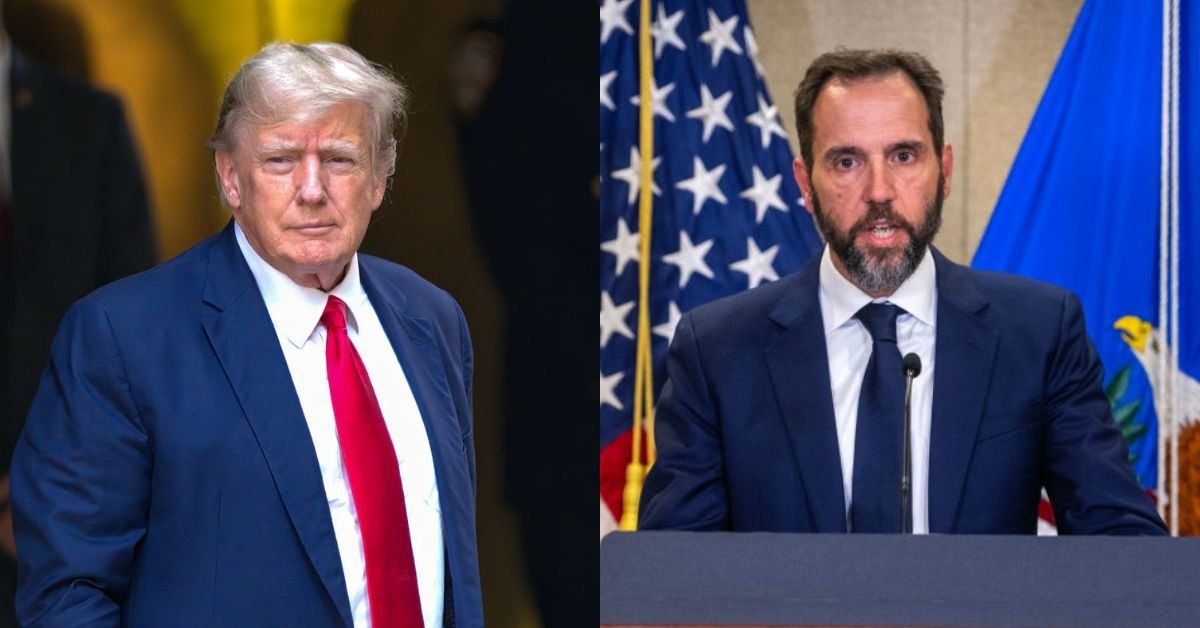 James Devaney/GC Images/GettyImages, Bill O'Leary/The Washington Post via Getty Images
Former Republican President Donald Trump may have uttered a statement concerning one of his indictment cases that could come back and haunt him.
The current GOP frontrunner of the presidential primary who became the first U.S. president in history to be charged with federal crimes was speaking to conservative radio host Hugh Hewitt for an interview on Wednesday.
When Hewitt asked Trump if he directed anyone to move the boxes containing confidential information pertaining to the indictment case of mishandled classified documents, he responded:
"I don't talk about anything. You know why? Because I'm allowed to do whatever I want."
He maintained:

"I'm not telling you. You know, every time I talk to you, oh, I have a breaking story. You don't have any story."

"I come under the Presidential Records Act."
"I'm allowed to do everything I did. I am totally protected by the Presidential Records Act."
Former federal prosecutor Renato Mariotti thought that Trump's statement was more like a confession that could be used as evidence by U.S. Special Counsel Jack Smith against the former twice-impeached President.
Mariotti took to X (formerly Twitter) and wrote:
"I wouldn't be surprised if Jack Smith uses this statement against Trump at trial."
"Trump thinks he is 'allowed to do whatever I want.'"
"The jury will receive instructions from the judge indicating that the law indicates otherwise."
Conservative attorney George Conway also believed Trump's statements could come back to bite him in court, not only during the trial but also as part of his possible sentencing.
Social media users agreed that Trump may have unknowingly sealed his own fate.
Trump is currently facing four indictments.

In addition to allegations of tampering with government documents, he was indicted in a New York case tied to hush money dealings during his 2016 presidential campaign, a federal investigation for his efforts to remain in office after losing the 2020 presidential election, and a case in Georgia for trying to overturn the 2020 election results.

In the same interview on Wednesday, Trump told Hewitt that he would "absolutely" testify if any of his criminal cases go to trial.
"That, I would do. That, I look forward to," said Trump.