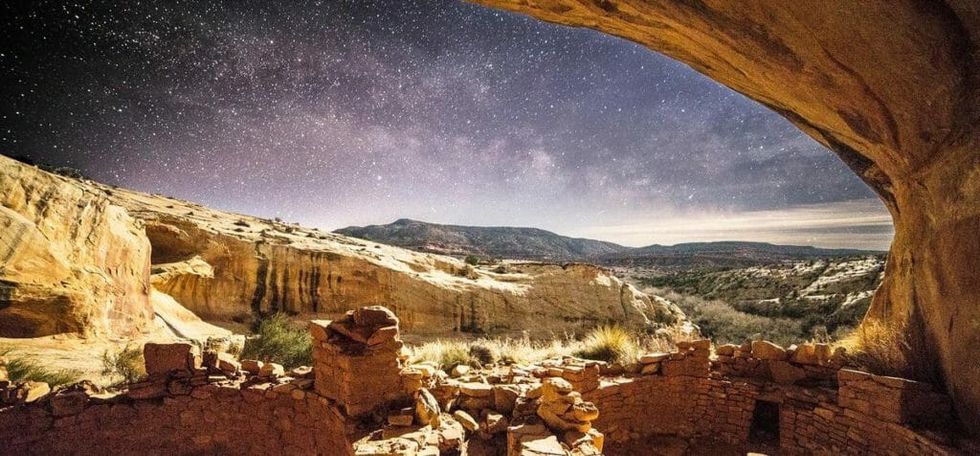 (Photo by Marco Toso)
Untamed wilderness, archaeological relics thousands of years old, and undersea landscapes of corals, anemones and rare marine species are on the chopping block due to an executive order signed by President Donald Trump in April calling for a review of specific United States national monuments.
Interior Secretary Ryan Zinke completed his review of 27 national monuments from the South Pacific Ocean to the Atlantic off the coast of New England. The executive order targeted designations of at least 100,000 acres made by three former presidents:  Bill Clinton, George W. Bush and Barack Obama. They cited the 1906 Antiquities Act.
Zinke later made an exception to the areas for review by adding Katahdin Woods and Waters in central Maine. More than 87,000 acres of land, it was donated by private citizen Roxanne Quimby from her own real estate holdings for the purpose of creating a national park. President Obama honored her wish in 2016.
"The first night camping at Katahdin Woods and Waters National Monument was mystical." https://t.co/YddTrvU5qs… https://t.co/MNbnyKi5k3

— Monuments For All (@Monuments For All) 1505157722.0
The White House refuses to release the official memorandum of recommendations by Zinke. But April's executive order already sparked outrage from many corners including Native American tribes. Several monuments act to preserve their ancestral homelands, sacred spaces, or ancient artifacts including petroglyphs and ruins.
Tribal Leaders Outraged over @SecretaryZinke's Effort to Eliminate Protections for #BearsEars:… https://t.co/TjARedNIw3

— Bears Ears Inter-Tribal Coalition (@Bears Ears Inter-Tribal Coalition) 1503615280.0
Interior Secretary Zinke recommended modifying 10 national monuments created by his immediate predecessors, including shrinking boundaries of four, according to a leaked copy of the report obtained by The Washington Post.
Zinke submitted the memo in late August. It does not specify exact reductions for the four protected land areas — Utah's Bears Ears and Grand Staircase-Escalante, Nevada's Gold Butte, and Oregon's Cascade-Siskiyou.
The memo also recommended changes for two marine national monuments — the Pacific Remote Islands and Rose Atoll.  President George W. Bush established them both.
Rose Atoll marine monument near American Samoa supports our ocean economy, which employs over 3M people. REPORT:… https://t.co/iLrlL6rNLB

— NRDC 🌎 (@NRDC 🌎) 1502589602.0
The recommendations also change the management of natural resources at all 10 targeted sites. It emphasizes putting the needs of "affected industries" in the forefront ahead of preservation of Native American history or conservation of endangered habitats or species. According to Secretary Zinke, the Trump administration should permit "traditional uses" now restricted within the monuments' boundaries, such as grazing, logging, coal mining and commercial fishing.
"It appears that certain monuments were designated to prevent economic activity such as grazing, mining and timber production rather than to protect specific objects..."
The memo adds that while grazing is rarely banned "outright," conservation based management decisions "can have the indirect result of hindering livestock-grazing uses". Concerns about ranching garner more attention than any topic in his report.
The "traditional uses" Secretary Zinke seeks to protect are a few hundred years old. However the Secretary does not address the traditional uses for the areas dating back thousands of years in his memo.
Keep reading...Show less