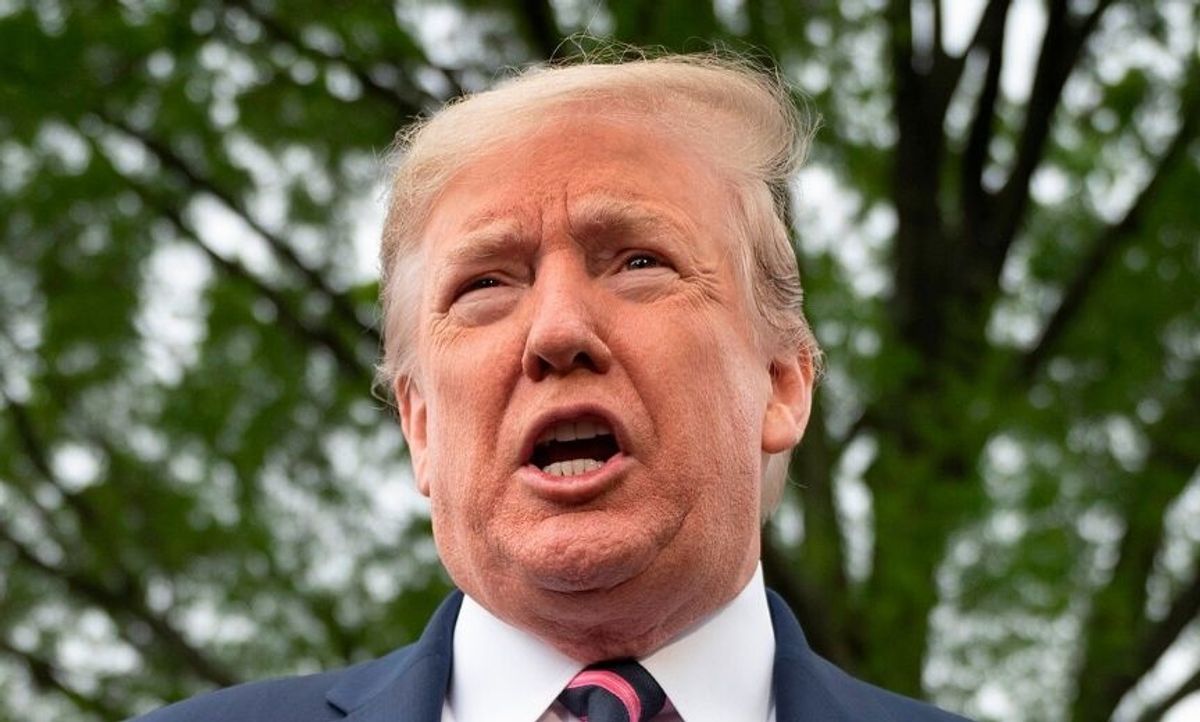 JIM WATSON/AFP via Getty Images
President Donald Trump has been patting himself on the back for his response to the virus that's killed nearly 70 thousand Americans and completely upended daily life in the United States.
Desperate to revive the economy despite the risks posed to human life, Trump has repeatedly encouraged governors to reopen non-essential businesses in their states and to scale back stay-at-home orders recommended by health experts to curb the spread of the virus.
This is despite recent models from the Centers for Disease Control and Prevention indicating that deaths could surpass 135 thousand by August—double the current number of deaths. This model's credibility was bolstered when a report from the Institute for Health Metrics and Evaluation (IMHE) at the University of Seattle reached the same conclusion.
Trump is still calling for a return to normalcy, no matter how premature.

The President said to reporters on Tuesday:
"We did everything right, but now it's time to go back to work."

When asked whether or not he still believed this in light of these models, the President said that they didn't factor in mitigation, such as the stay-at-home orders he's criticized.
Watch below.
Trump said:

"Those projections are without mitigation, we're doing a lot of mitigation...Our country has to open. Those projections are with no mitigation."
This proved to be false, as the IMHE model states:
"IHME's model assumes that mandates that are currently in place will stay in place until infections are minimized. The projected US deaths through early August total 134,475, with a range of 95,092 to 242,890."
People didn't hesitate to call Trump out for the lie.
The President is endangering the lives of people he swore to protect.

For a deeper look into Trump's ineptitude, check out A Very Stable Genius, available here.
Keep reading...Show less