Astrid Stawiarz/Getty Images for InStyle Magazine // Hannah McKay - Pool/Getty Images
Former fighter pilot MJ Hegar is running to represent Texas against the state's incumbent Republican Senator John Cornyn.
Once considered reliably red, the Democratic party has made large strides in Texas, most notably with the close Senate race between Beto O'Rourke and Republican Senator Ted Cruz in 2018.
The race is once again looking closer than Republicans four years ago would've ever predicted. Not only has the Cook Political Report shifted the Senate race from "likely Republican" to "lean Republican," but Democratic presidential nominee Joe Biden is holding his own—and, in some polls, winning—against President Donald Trump in the Lone Star State, which Trump won by nine points in 2016.
That may be why Cornyn is lobbing every criticism his campaign can think of or invent against Hegar, claiming that she's been handpicked by the Democratic party and that she values hobnobbing with celebrities over the lives of Texans.

Now, Cornyn's campaign has launched negative ads against Hegar for cursing.

Watch below.
Demeanorwww.youtube.com
The ad begins with a warning of "graphic language," before showing an exasperated Hegar using expletives that are bleeped out. The ad then praises Cornyn for treating people with "respect" and fighting "smart."
For a candidate running ads about coarse language indicating poor leadership, Cornyn is quite close to President Donald Trump, who has famously used graphic language not suitable for television on repeated occasions. As recently as this month, the President used the word "f**k" in an interview with far-right radio host Rush Limbaugh.
Cornyn has voted in line with Trump over 95 percent of the time. As Trump's reelection chances look more and more grim, Cornyn has assured that he broke with Trump on the border wall and the deficit, but said he did so privately.
Hegar, for her part, seemed unconcerned and clapped back with even more profanity.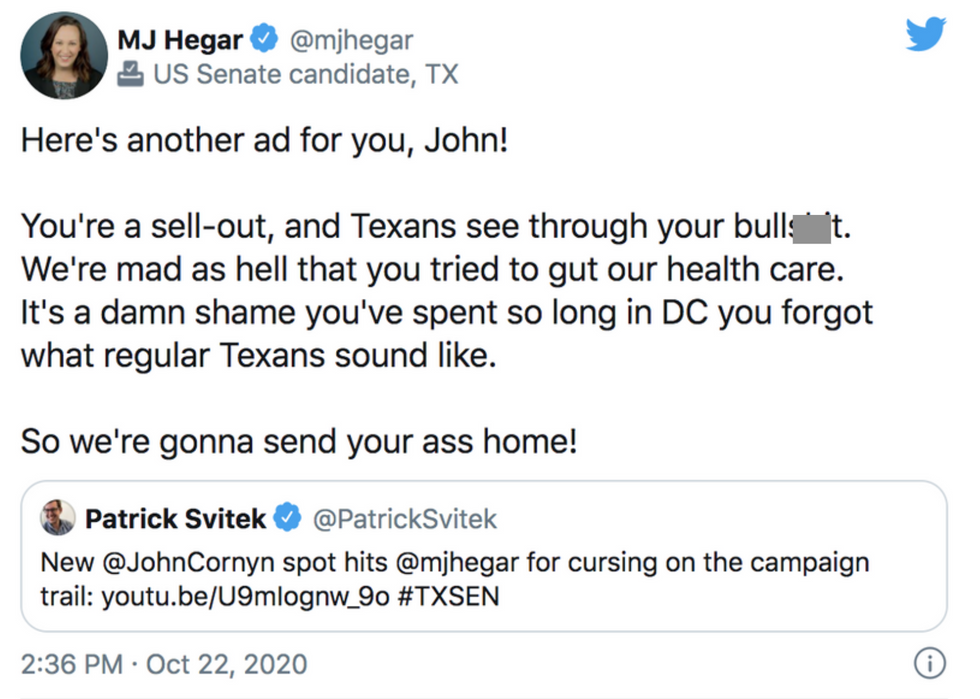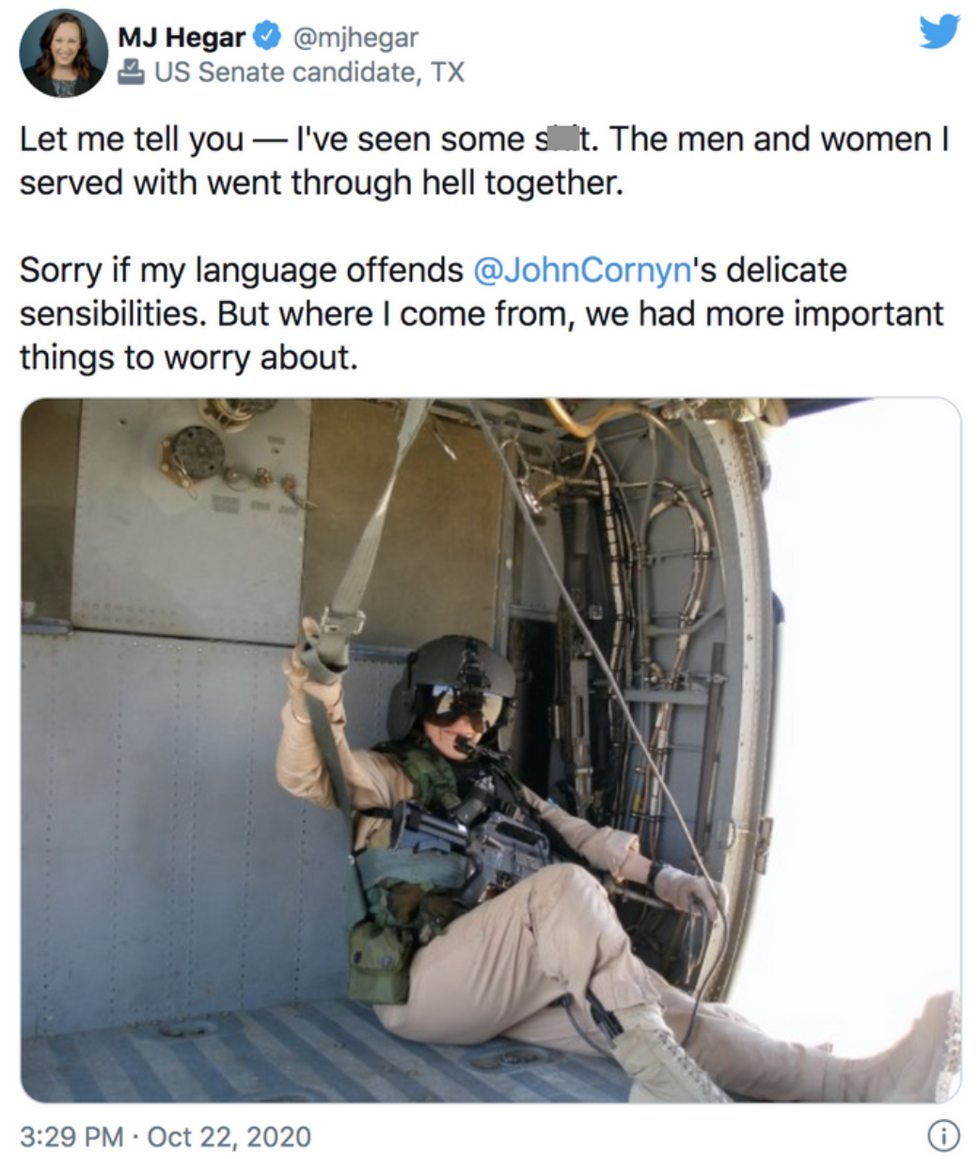 People were living for it.

Others called out Cornyn's hypocrisy.
There's a growing chance it could be Cornyn who ends up cursing on election night, but we won't know until November 3rd at the earliest.