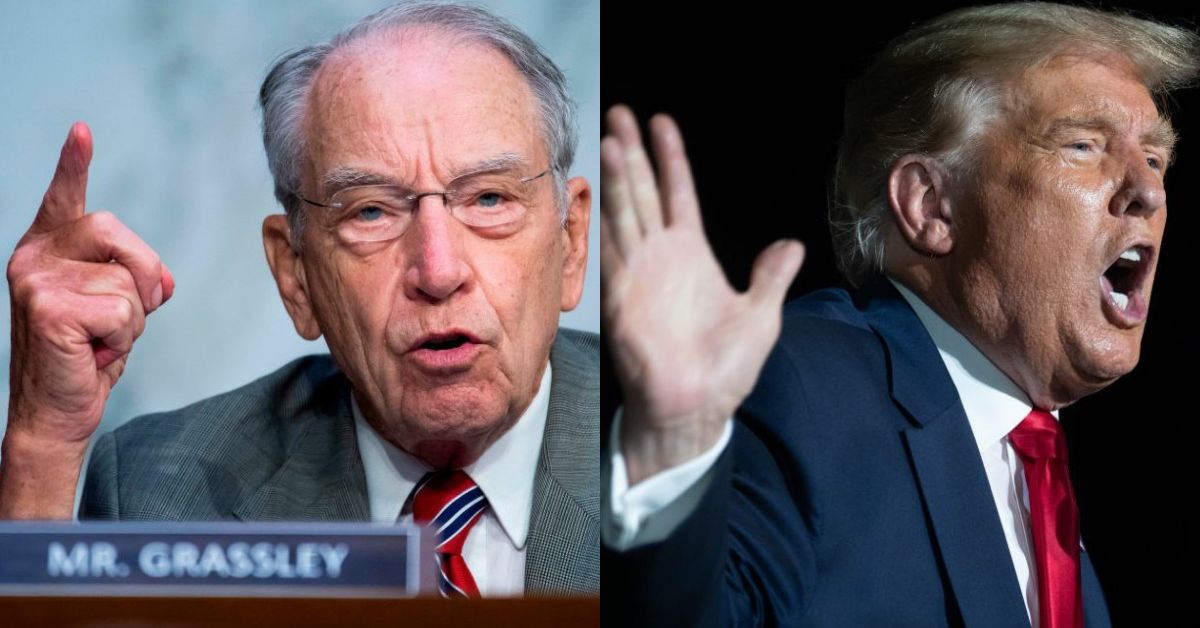 Tom Williams/Pool/AFP via Getty Images; Saul Loeb/AFP via Getty Images
President Donald Trump's MAGA rallies—held nonstop since before the 2016 presidential election—have long been a source of embarrassing admissions and missteps that the President's allies have to reword, deny or justify afterward.
Lost in the chaos is the message the GOP wants sent.
Iowa Republican Senator Chuck Grassley finally came up with a solution. On Tuesday he tweeted his suggestion to the POTUS.
Grassley tweeted:
"[Donald Trump] I suggest u use pocket card at podium w 5 short sentences on what u've accomplished 5 things that differentiate u from Biden 5 things u will accomplish in next 4 yrs Focusing on these simple highlights will help ur msg &only take 5mins then say whatever u want"
While the President didn't respond to Grassley's tweet, plenty of other people did.

People had their own list of five for Trump.
As of Tuesday, October 13, the 2020 presidential election is 20 days away.