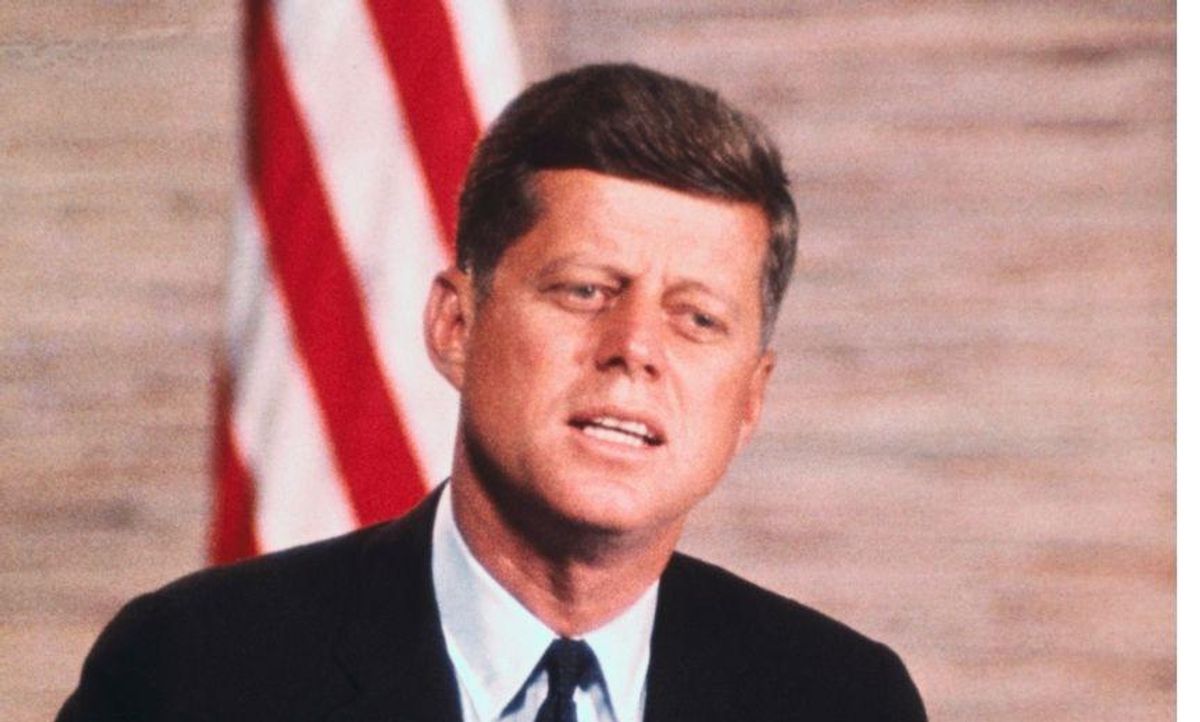 Bettmann / Contributor via Getty Images
Earlier this week, the Standing for Freedom Center—a subset of the infamously conservative Liberty University—posted a photo of the late President and Democratic icon John F. Kennedy.
In an attempt to discredit Democrats' stances on immigration, including expanded paths to citizenship and the humane treatment of immigrants regardless of documentation, the photo was accompanied with a quote.
The Standing for Freedom Center purported Kennedy to have said:
"There are people in Washington, D.C., in positions of power to whom the border is just a nuisance, and I think some of them believe that illegal immigration is a moral good. It is not."
The quote seemed at odds with what we're taught to believe about the late President, whose assassination in 1963 before the culmination of his Civil Rights Act has beatified him as a martyr among the party for decades.
If the quote sounds unbelievable, that's cause it was actually said by staunch Republican Senator John Kennedy of Louisiana in 2019—one of the most far-right legislators in Congress.
That's right, the Standing for Freedom Center had the wrong Kennedy.
In fact, President Kennedy was one of the most pro-immigrant elected officials of his time, saying on the campaign trail:
"We must remove the distinctions between native born and naturalized citizens to assure full protection of our laws to all … the protections provided by due process, right of appeal, and statutes of limitation, can be extended to noncitizens without hampering the security of our nation."
The title of President Kennedy posthumous book was A Nation of Immigrants.
The post has since been deleted, but not before being roundly mocked on social media
But isn't Liberty University supposed to be...a university?

Awkward.