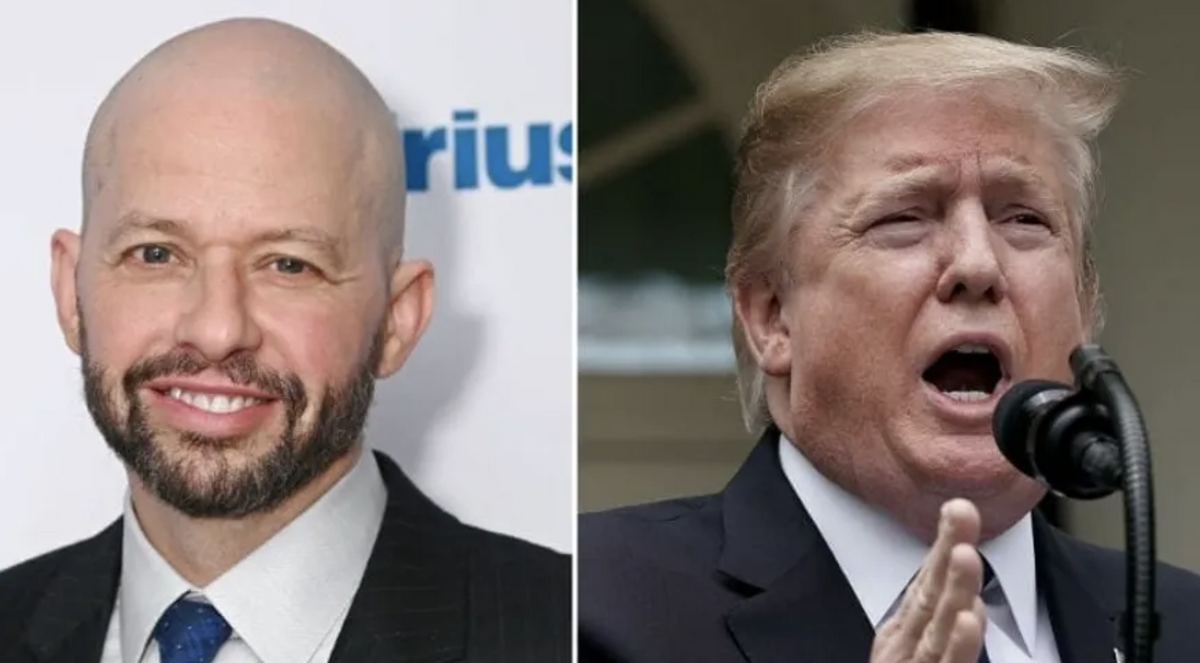 Mike Coppola / Getty Images // Chip Somodevilla/Getty Images
President Donald Trump is facing scrutiny on Twitter after what critics say was an abysmal performance in an ABC News town hall Tuesday night.
One awkward moment came when Trump defended his virus response, citing his decision to limit travel from China—then the epicenter of the virus—to the United States, despite the virus having already reached the U.S.
Watch below.
The President said:

"I think what I did by closing up [China], I think I saved two, maybe two and a half, maybe more than that, lives."
Most likely, Trump meant to say "two to two and a half million lives." The President often credits himself with saving millions of lives with his travel restrictions on China. This figure is taken from earlier predictions that found millions of Americans would die of the virus if no action at all was taken against the spread.
Given that over 400 thousand people traveled from China to the United States after Trump issued the restrictions, he brunt of the lives saved likely lies with the numerous governors and mayors who issued precautions like stay-at-home orders and testing strategies on their states and cities.
These were precautions that Trump repeatedly lambasted.
Trump's gaffe that he saved "two, maybe two and a half" lives was quickly mocked on Twitter—most appropriately, by actor and Trump critic Jon Cryer—star of the sitcom Two and a Half Men.
Cryer issued Trump a sarcastic thank you, accompanied by a still from the show's opening credits.
Cryer's tweet came just weeks after he and Trump-supporting Congressman Matt Gaetz (R-FL) exchanged insults, and in which Gaetz mocked Cryer's Emmy winning performance in the series.
People cheered Cryer's response to Trump's gaffe.
But Cryer was far from the only one mocking Trump for the gaffe.
Even after the travel restrictions on China, the President was widely criticized for dismissing the virus and not taking domestic action sooner. Studies performed this summer that 80 percent of deaths up to that point could have been prevented with earlier government action.