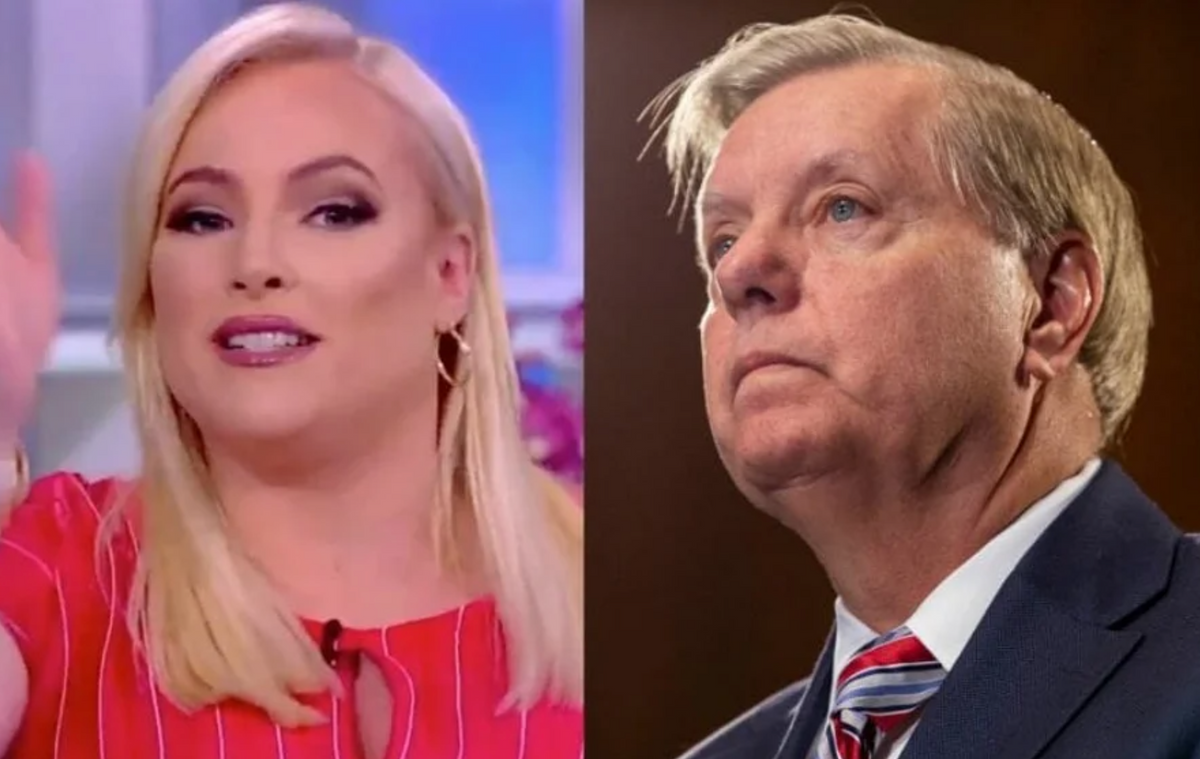 ABC // Anna Moneymaker/Getty Images
Former President Donald Trump has never been shy about his disdain for the late Republican Senator John McCain of Arizona. McCain's vote tanked Trump's efforts to destroy Obamacare. Trump said McCain shouldn't be considered a war hero because he "was captured" and imprisoned as a prisoner of war for years in Vietnam. Trump has since suggested that McCain is burning in Hell.
McCain was close friends with fellow Republican Senator Lindsey Graham of South Carolina. Though Graham was initially a vocal critic of Trump during the 2016 campaign, he went on to be one of his most loyal followers in Congress, frequently defending the former President amid scandals, two impeachments, and countless deranged tweets.
Graham's embrace of Trump after McCain's death put a rift between him and the McCain family—a rift that widened recently with an exchange between him and McCain's daughter, former The View cohost Meghan McCain.
Trump infamously wasn't invited to the funeral, but his eldest daughter and son-in-law—Ivanka Trump and Jared Kushner—both attended. In her memoir, Bad Republican, Ms. McCain revealed that the pair actually showed up uninvited.
Graham publicly disputed this claim, saying:
"She was upset they were there — I understand that, and she has hard feelings but I know what happened and nobody showed up uninvited. I love Meghan McCain and I understand how stressful all this has been for her and those who attack her dad will never be forgiven by her."
This didn't sit well with McCain, who subsequently disavowed Graham on Twitter, asserting that he was no longer considered an honorary family member.
Her comments generated a wealth of reactions online.
Some speculated conservatives were "eating their own."
Graham has yet to address the comments.