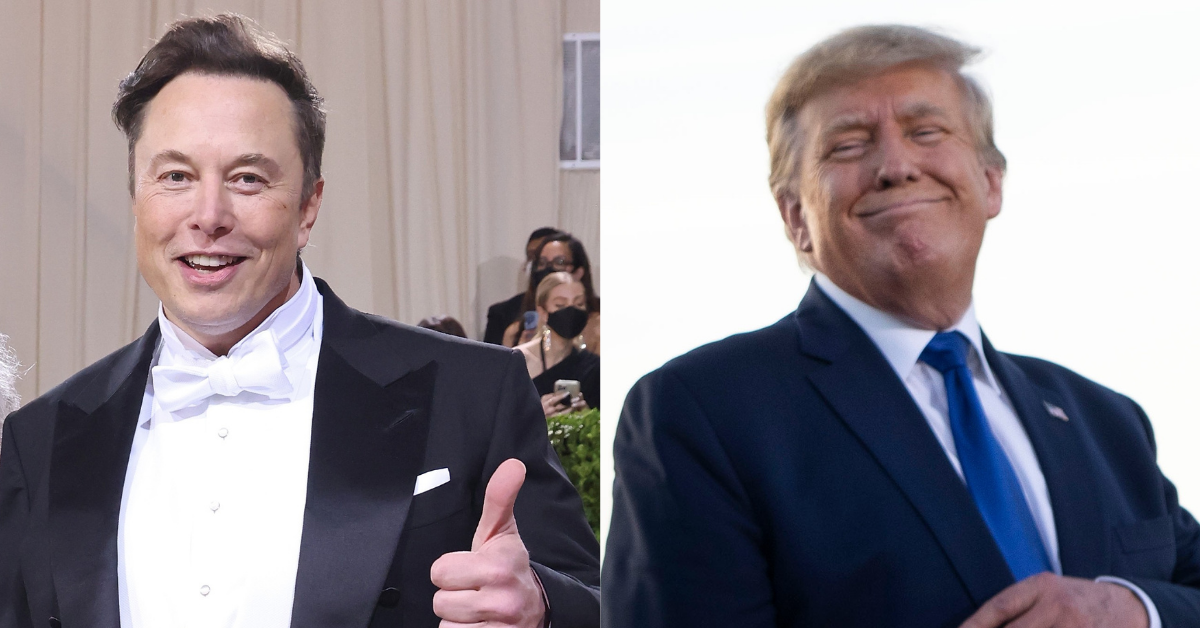 Taylor Hill/Getty Images; Drew Angerer/Getty Images
Billionaire Elon Musk has had nothing but criticism for President Joe Biden ever since the Democratic President touted more affordable electric cars from companies like Ford and Chevrolet instead of Musk's Tesla during talks about the infrastructure bill.
One major criticism of electric vehicles is they're priced out of most consumer's reach.
And Tesla's most affordable car got more expensive, while other electric vehicles on the market for the same period dropped in price over the years since they were first introduced.
Biden's pledge to make corporations and the ultra rich pay their fair share of taxes hasn't been popular with billionaires like Musk and Jeff Bezos either.
Speaking at a Miami, Florida tech conference Tuesday, Musk took another swipe at Biden.
He told attendees:
"The Trump administration, leaving Trump aside, there were a lot of people in the administration who were effective at getting things done."
You can see his comments here:
While intended as a dig against Biden, people noticed it also seemed to be a dig at former Republican President Donald Trump.
They also asked Musk to name an effective member of the Trump administration and what they were effective at doing.
Musk didn't specify who the effective administration members were, but the Trump administration was plagued by staff turnover and unfilled positions. Some presidentially appointed positions were never officially filled during Trump's one term in office—a period of four years.

The few notable Trump administration officials that stayed in office for the entire four years were Elaine Chao—wife of former Senate Majority Leader Mitch McConnell; Ben Carson; Betsy DeVos; Stephen Miller; Jared Kushner and Ivanka Trump.
Effective is not an adjective often used to describe members of that group of Trump staffers.
Controversial and scandal prone were far more likely to be used.