Two Renowned Economists Weigh In on the Worldwide Impact of Trump-conomics.
10 February 2017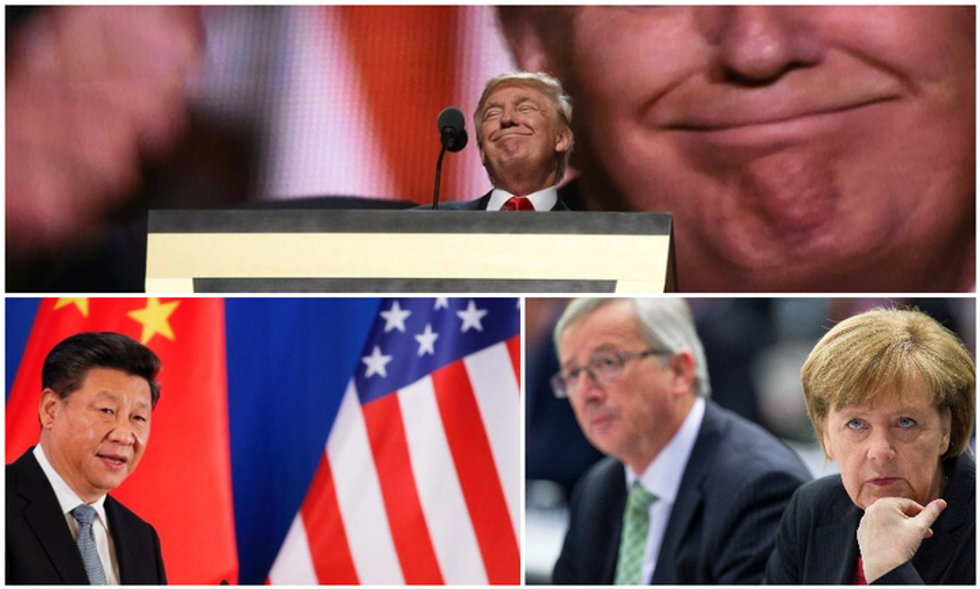 Donald Trump's "America First" economic policies represent both a unique mix and on some counts a stark departure from his recent predecessors, both Democratic and Republican. Economist Desmond Lachman cites three elements he expects will define the new administration's economic policies over the next four years: 1) an expansionary budget policy comprising both tax cuts and infrastructure spending increases, 2) a highly protectionist trade policy and 3) an emphasis on deregulation. Lachman believes these will lead to a very strong dollar and higher U.S. interest rates, raising considerable questions about the U.S. economy's future competitiveness and growth. But of great concern to the rest of the world are Trump's moves on trade and economic integration.
Trump began his term with an announcement that, per a core campaign promise, the United States would withdraw the United States from the Trans-Pacific Partnership. But Lachman believes China is the big winner with Trump's decision, and that the withdrawal actually represents a major policy mistake on the part of the new administration.
According to Lachman, the TPP withdrawal "will give room to China to assume economic leadership of the Asian region"–an outcome totally at odds with Trump's stated goals of pressuring China to comply with currency and trade rules. Lacham notes that the U.S. is now "developing very tense economic relations with China" and does not rule out the possibility that things will "degenerate into a trade war" between the two economic superpowers. "With a very important Chinese Communist Party meeting occurring later this year, President Xi cannot afford to be seen [as] pushed around by the U.S. It is very likely that he will respond to U.S. provocations over Taiwan and to the U.S. possible allegations over China being a currency manipulator."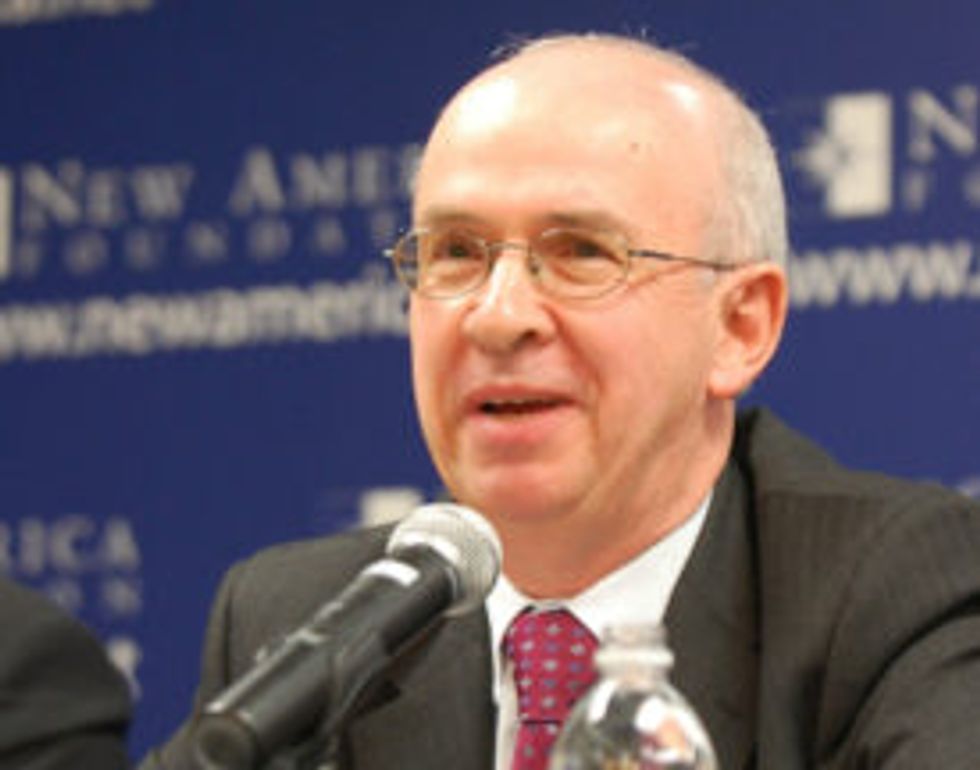 Desmond Lachman, szef American Enterprise Institute. ( By NC SA New America)
Of even greater concern is Trump's attitude and strategy towards Europe, specifically whether he will overturn longstanding U.S. policy that presumes a strong and unified European Union promotes American interests. Early indications are worrisome: Trump has publicly encouraged countries to break from the EU and its citizens to follow the British who voted in favor of Brexit. This has infuriated the heads of the EU institutions in Brussels, who are fear any scenario leading towards EU disintegration.
In an interview with Second Nexus, economist Jacob Kirkegaard summed up what many there feel: Trump "perceives the word wrongly in a zero-sum state, where the U.S. is strong when others are weak. Trump's stance on Europe is a clear divergence from over 50 years of US policy towards Europe and is highly irresponsible. Hopefully, Mrs. May explained to him that it is not in the U.K. or U.S. interest to see the European project fall apart and for Europe to face an economic and financial crisis. It is also not in the US and UK geopolitical interest to have a populist resurgence in Europe."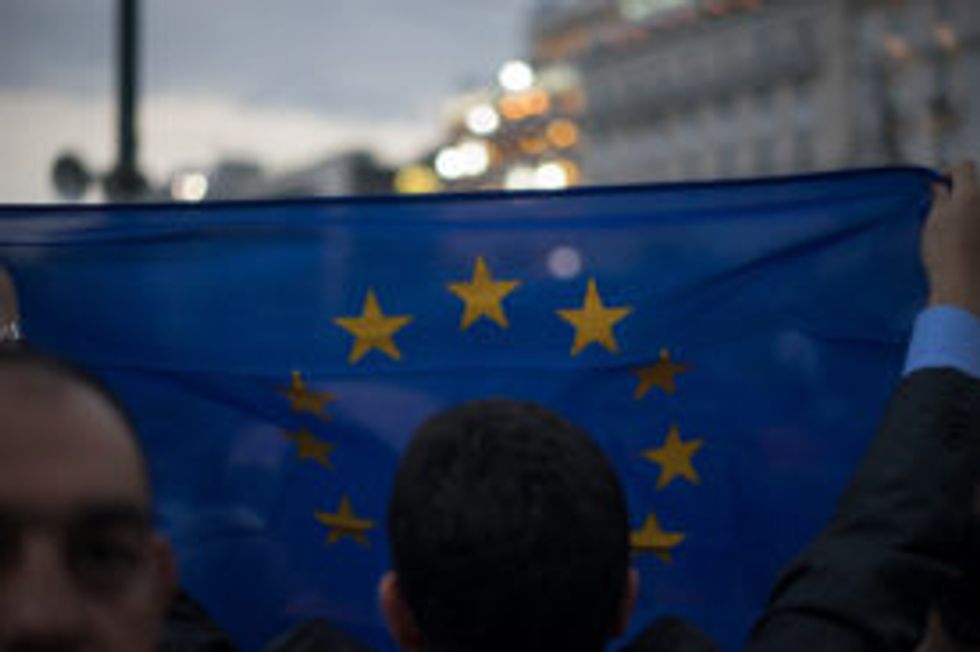 Photo: Oresti Tsonopoulos
Kirkegaard is concerned the newly-elected U.S. President does not share previous administrations' belief that the US and Europe are interconnected and inextricably linked, and therefore succeed or fail together. Asked how how Europeans should react to Trump's calls to break up the EU, he believes that "the logic will work against Trump. "Europeans won't like to be told by someone like him how to vote," adding that "mainstream leaders" could "mobilize against him." In contrast to other analysts, who predict a domino-effect of right-wing, extremist, counter-European political parties rising to power in Europe, Kirkegaard remains optimistic. He believes moderate political parties form the establishment of national politics in France, and the German government will not be overthrown by extremist, Trump-inspired political forces. "I see establishment candidates winning in both countries, Germany and France. Political instability might arise instead from possible early elections in Italy and/or Spain. Netherlands will also be a non-event."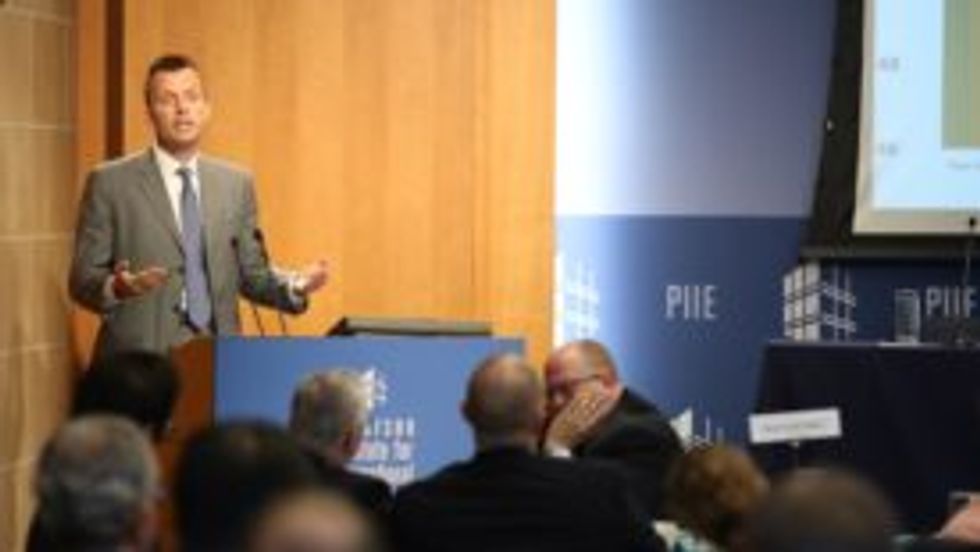 Jacob Funk Kirkegaard
One further wild card is Greece, and whether that country becomes a catalyst for the Eurozone's break up by way of a "Grexit." There are many uncertainties, exacerbated by the unpredictable stance of the new U.S. administration towards the Eurozone. As Second Nexus recently reported, Trump's election dramatically increases the likelihood of Greece becoming the first country to leave the Eurozone, unleashing even more tension in an already fragile and divided European Union beset by several predicaments, from migration to regional economic crises. The U.S. is deeply involved in the Eurozone crisis through its support of IMF bailouts, but President Trump is expected to push for the IMF's disengagement from Europe, and particularly the chaos engulfing Greece. Greece remains the only Eurozone country which, after seven years of recession, continues to receive lending support from the IMF and Greece's European partners. Trump has indicated that this status quo must end and that the IMF's involvement in Greece and Europe should stop. This development could prove catastrophic for a country like Greece that is fully dependent on the IMF's loans.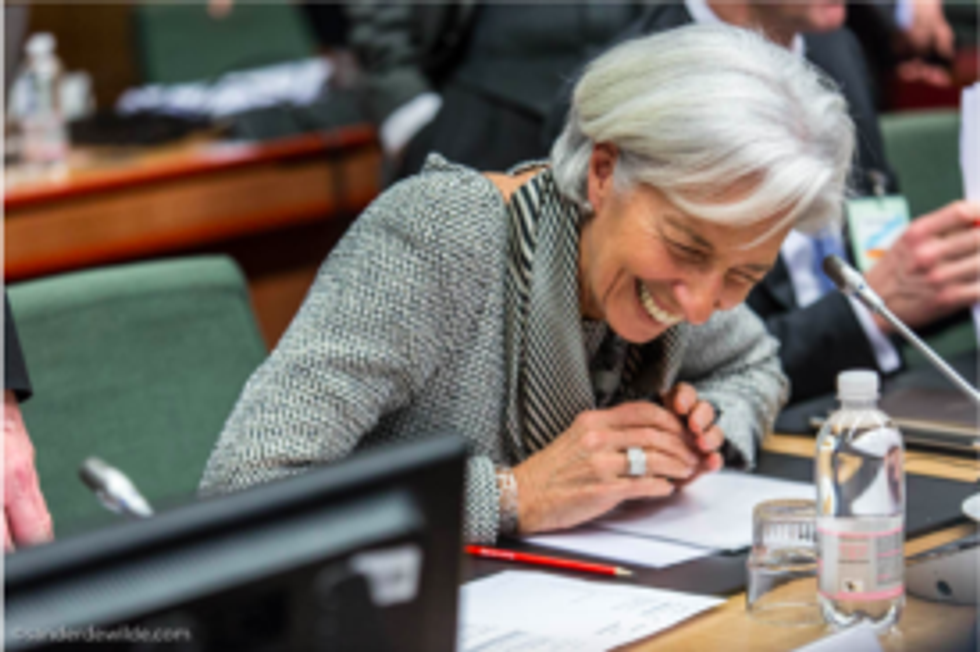 The IMF Managing Director, Christine Lagarde
Photo by Sander de Wilde
Lachman noted that the IMF had begun to play a less significant role in the European crisis, even before Trump was elected. "I would expect that the Trump Administration will want to see a lesser role on the part of IMF which will only reinforce the trend towards decreasing IMF involvement in Europe," he noted. "The Trump Administration is likely to strengthen the IMF's resolve on these issues." Kirkegaard shares the view that the Trump administration will oppose any non-trivial IMF financial involvement in Greece and Europe.
Asked whether this will lead to the first breach in the Eurozone, Lachman concurred. "I still very much expect that Greece will exit the Euro."
Keep reading...Show less