As an alternative to traditional funerals, a British company is launching ashes into space using rocket technology.
07 November 2017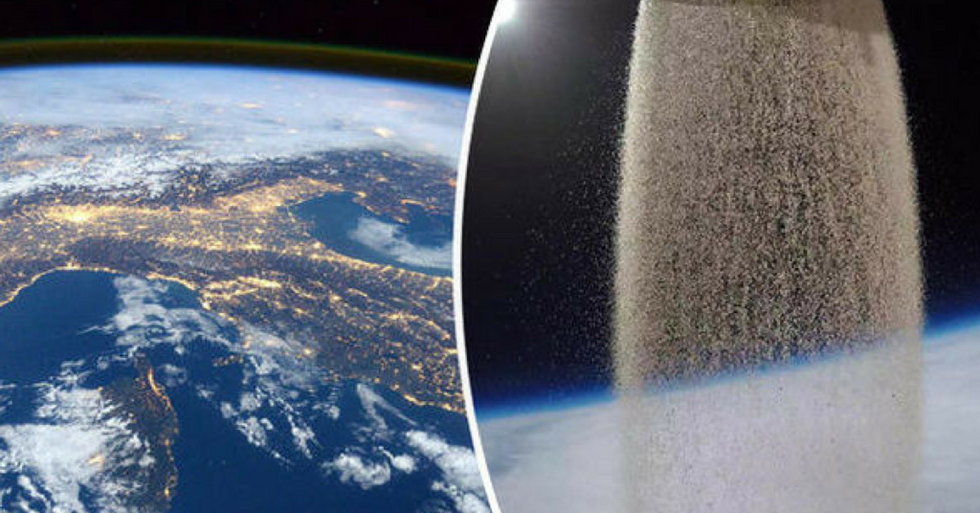 At some point each of us needs to decide what happens to our remains after we die.
A British company called Ascension Flights, established by two graduates from the University of Sheffield, United Kingdom, have launched a unique business based on the most unexpected of concepts. Ascension Flights will hurl the remains of your loved ones into space.
Perhaps it sounds a bit callous, but is any funeral ritual really pleasant? We could bury our beloved in an enclosed box, we could turn them into jewelry or a tree or we could set them aflame and do a myriad of things with their remains — so why not give them a tour of the galaxy, or at least the Earth's atmosphere?
This sounds like a costly endeavor, but this funeral launch service is actually cheaper than a traditional funeral — or even most coffins — at a price of about £800, or around $1,050. A full package with videos and photographs of the launch costs between £795 to £1895 (or about $1,036 to $2,470).
Over the past few years, the team at Ascension Flights have successfully sent hundreds of objects and items into space. Since 2012, the company has conducted more high-altitude balloon flights than any other commercial provider.
Following the successful release of non-human ash into space on their specifically-designed Ascension 1 craft, Ascension Flights is ready to make this service public as soon as November.
"We're at the edge of the next space age, with private industry in the US on the verge of making personal spaceflight a reality," co-founder Dr. Chris Rose explained. "Many of the first generation of space fans intoxicated by space flight will never experience the thrill of looking back at the Earth and fulfilling their dream of spaceflight. Our new service enables families the opportunity to fulfill their loved ones' dreams. We feel it's the ultimate send-off for a life well lived."
The Ascension 1 craft, which is essentially a payload box — or the carrying capacity of an aircraft or launch vehicle — accompanied by a camera, a tracking device and a release mechanism, all of which are attached to a hydrogen gas-filled balloon, launches from a designated site in Yorkshire, England.
When this craft rises to about 25 kilometers, or 15 miles, or higher, the computer tracker activates the release mechanism, at which point the ashes can then float off into space.
The helium gas-filled balloon bursts and the parachute delivers the now-empty cannister back to Earth.
In remarks to IFLScience, Ascension Flights explained, "When the ashes are released, the winds of the stratosphere spread the particles out across the planet, ending up all over the place."
As the ashes disperse, some fall back down to the ground; others may escape Earth's gravitational pull, heading off into the cosmos. Though the latter may sound more exciting, any precipitation that touches the falling ashes turns them to raindrops or snowflakes.
Residual moisture in the cannister that initially stored the ashes immediately freezes, taking on the appearance of glitter for a fleeting time.
The payload box is recovered using GPS trackers, with minimal environmental impact.
Dr. Rose of Ascension Flights described all of us fundamentally as stardust, adding, "This feels like a fitting tribute to those of us who have lived through the prologue to the space age."
Interestingly, this reusable technology was inspired by the pioneering SpaceX rockets of Tesla's Elon Musk, who also, coincidentally, has his hand in the funeral industry.
A comparable company based out of California called Elysium Space plans to use the SpaceX Falcon 9 rocket for similar space funerals, priced at about $2,490. Their launches will occur at the Vandenberg Air Force Base in California, though a date is not yet specified.
If businesses like this are opening around the world, this could become the future of funerals.
Not that we can know if our post-life requests are granted, but perhaps this unusual new method of laying our loved ones to rest — in the form of shooting them into space — will persuade our surviving family and friends to give us an exciting send-off.
Keep reading...Show less