Jason Carter brought the house down at grandmother Rosalynn Carter's funeral with his sweetly hilarious greeting for Presidents Biden and Clinton.
29 November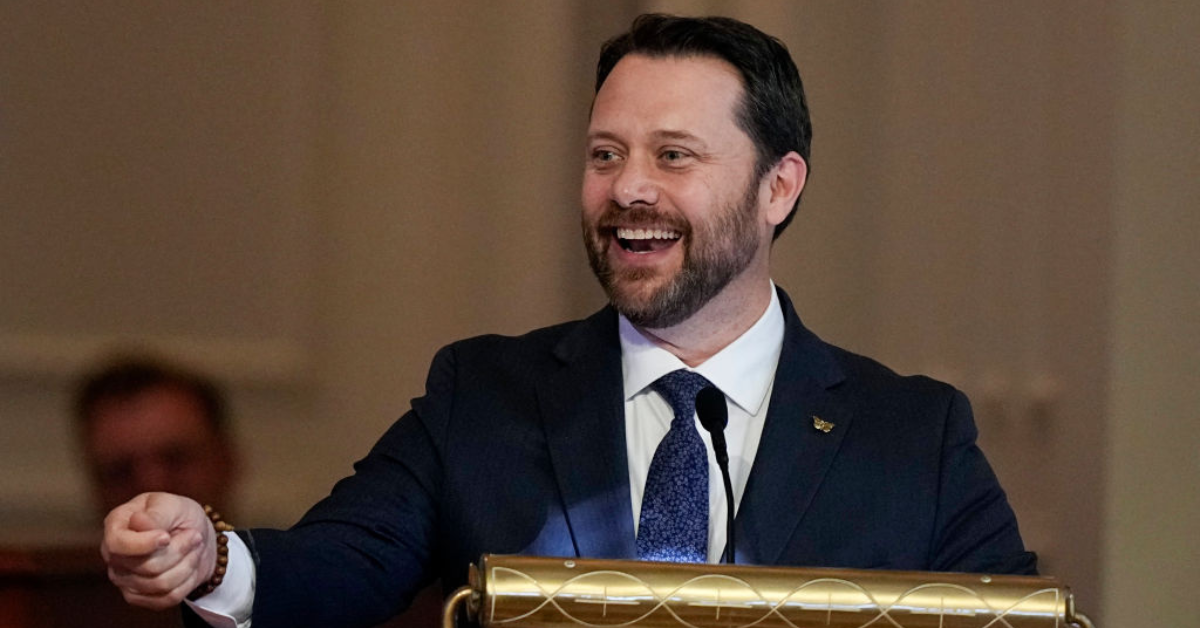 Brynn Anderson/Pool/Getty Images
Former First Lady Rosalynn Carter's funeral erupted into laughter after her grandson, attorney Jason Carter, issued a sweetly hilarious greeting to President Joe Biden and former President Bill Clinton.
In his heartfelt tribute, Jason Carter fondly recalled moments that captured his grandmother's spirit, eliciting laughter and warmth among the attendees.
He graciously acknowledged the presence of the living former first ladies in the audience, highlighting their shared "sisterhood" with Rosalynn Carter and commending their leadership contributions to domestic and international politics.
Jason Carter said:
"Secretary Clinton, Mrs. Bush. Mrs. Obama, Mrs. Trump and Dr. Biden, thank you all for coming and acknowledging this remarkable sisterhood that you share with my grandmother. And thank you all for your leadership that you provided for our country and the world."
Then, turning to former First Lady and ex-Secretary of State Hillary Clinton and First Lady Dr. Jill Biden, he said:

"Secretary Clinton and Dr. Biden, we also welcome your lovely husbands."
You can hear what he said in the video below.
Many appreciated Jason Carter's sense of humor as they paid tribute to the late First Lady.
Rosalynn Carter passed away on November 19 at the age of 96 after transitioning to hospice care following a dementia diagnosis in the spring.

Rosalynn Carter, according to The Carter Center, peacefully departed surrounded by her family after a life dedicated to advocating for mental health care, caregivers, and women's rights. Her impactful role in reshaping the role of the first lady through her political activism during her husband Jimmy Carter's presidential tenure remains a significant part of her legacy.
Married for an impressive 77 years, Jimmy Carter celebrated his late wife's incredible contributions, recognizing her as his "equal partner in everything I ever accomplished."
The White House issued a statement honoring Rosalynn Carter late Sunday, noting that she "walked her own path, inspiring a nation and the world along the way."
President Biden and First Lady Dr. Jill Biden acknowledged they'd been friends with the Carters for more than four decades, noting that Rosalynn Carter "was a champion for equal rights and opportunities for women and girls; an advocate for mental health and wellness for every person; and a supporter of the often unseen and uncompensated caregivers of our children, aging loved ones, and people with disabilities."