Sutton Foster is a longtime Broadway legend. Though she's taken over television in Freeform's Younger with Hillary Duff, it's recently been announced that she'll make a triumphant return to Broadway in the upcoming revival of The Music Man alongside Hugh Jackman.
Though the production isn't set to open until later next year, we can't help but feed our excitement by recalling these five facts about Foster.
---
1. She Dropped Out of Musical Theatre School
College isn't always necessary for success, and Sutton Foster is living proof of that. The stage star dropped out of Carnegie Mellon University, one of the most famous acting schools in the country. She told Broadway.com of the decision: "Carnegie Mellon was very challenging, I had just come off a national tour, and I wasn't ready to learn anything new. And I couldn't see paying $25,000 a year if I wasn't sure this was what I was meant to do."
2. Her Brother is a Broadway Star as Well
Talent runs in Foster's family. Her brother, Hunter Foster, is a Tony nominee and has an impressive body of Broadway work as well. The real life siblings even played siblings on screen as well in the television series Bunheads, which Sutton Foster led.
3. Younger Wasn't Her First TV Gig
Though Freeform's Younger is her most well-known television gig to date, Sutton Foster has appeared on the small screen for decades. Even before starring in Bunheads, she also had guest roles on Law and Order:SVU, Royal Pains, and Psych.
4. She's a Visual Artist
Not only is Foster a musical theatre artist, but she's also an accomplished painter. Using dots of bright colors, Foster captures many images inspired by her Broadway roles, many of which are up for sale. In addition to working solo, she occasionally creates works with her longtime friend and dresser, Julien Havard.
5. Her Husband is the Writer Behind Ocean's 11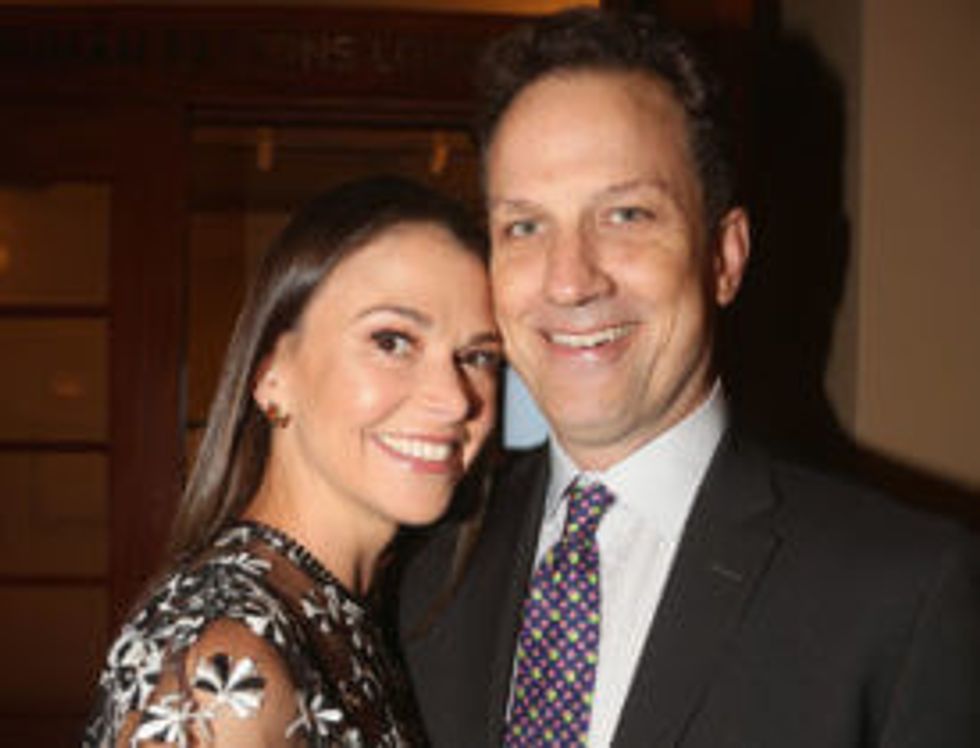 (Photo by Bruce Glikas/Bruce Glikas/FilmMagic)
Her husband Ted Griffin may not be an actor, but he's still a titan of the industry. In addition to being the writer behind the immensely successful Ocean's 11, he's also written for The Shield, Rumor Has It..., and acted as co-producer of Wolf of Wall Street.
We can't wait for Sutton's return to Broadway. Until 2020, we'll be obsessively watching her belt on Youtube.
What are some of your favorite Foster facts?