"Kinky Boots" is a Tony, Grammy, and Olivier Award-winning musical from pop icon Cyndi Lauper and legendary playwright Harvey Fierstein, directed and choreography by Tony Award-winner Jerry Mitchell and based on the film written by Geoff Deane and Tim Firth. It opened on Broadway on April 4, 2013, and ran for over six years.
During that run, many famous people after the original cast helped tell the story about a struggling Northampton shoe factory that survived thanks to serving an "underserved niche market." That market? A women's boot that can be comfortable for a man. Check out some of these celebrities you may have missed in these all-star roles and learn how you still have your chance to see a filmed stage production of "Kinky Boots" in movie theatres.
---
Filmed at the Adelphi Theatre in London, "Kinky Boots" arrives in movie theaters nationwide June 25 and 29 only. In addition to the full production, audiences will enjoy an exclusive behind-the-scenes look at the story of "Kinky Boots" and never-before-seen footage from the record-breaking Broadway run, which closed last month after more than six years and 2,500 performances.
Tickets for "Kinky Boots the Musical" are available online here and at participating theater box offices.
Presented by Fathom Events, this special two-night event will premiere in nearly 500 U.S. cinemas on Tuesday, June 25 at 7:00 p.m. and Saturday, June 29 at 12:55 p.m. local time, through Fathom's Digital Broadcast Network (DBN). For a complete list of theater locations, visit the Fathom Events website (theaters and participants are subject to change).
Brendon Urie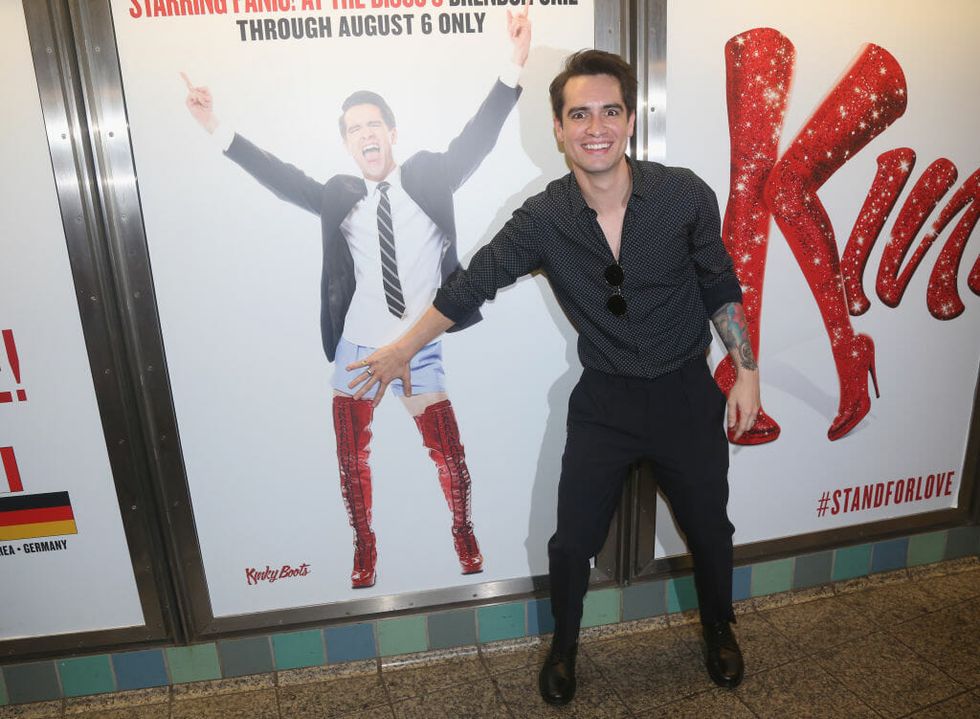 Panic! At The Disco's Brendon Urie unveils his subway ad campaign for his role as "Charlie Price" in Broadway's "Kinky Boots" at Times Square Subway Station on July 20, 2017 in New York City. (Bruce Glikas/FilmMagic)
Urie is best known as the lead vocalist of the band Panic! at the Disco. However, in May 2017, Urie transformed from rock star to Broadway star when he joined the cast of "Kinky Boots" as the lead role of Charlie Price. But it wasn't Urie's first foray with the Great White Way. He also contributed a song for the "SpongeBob SquarePants" musical titled "Not A Simple Sponge."
Wayne Brady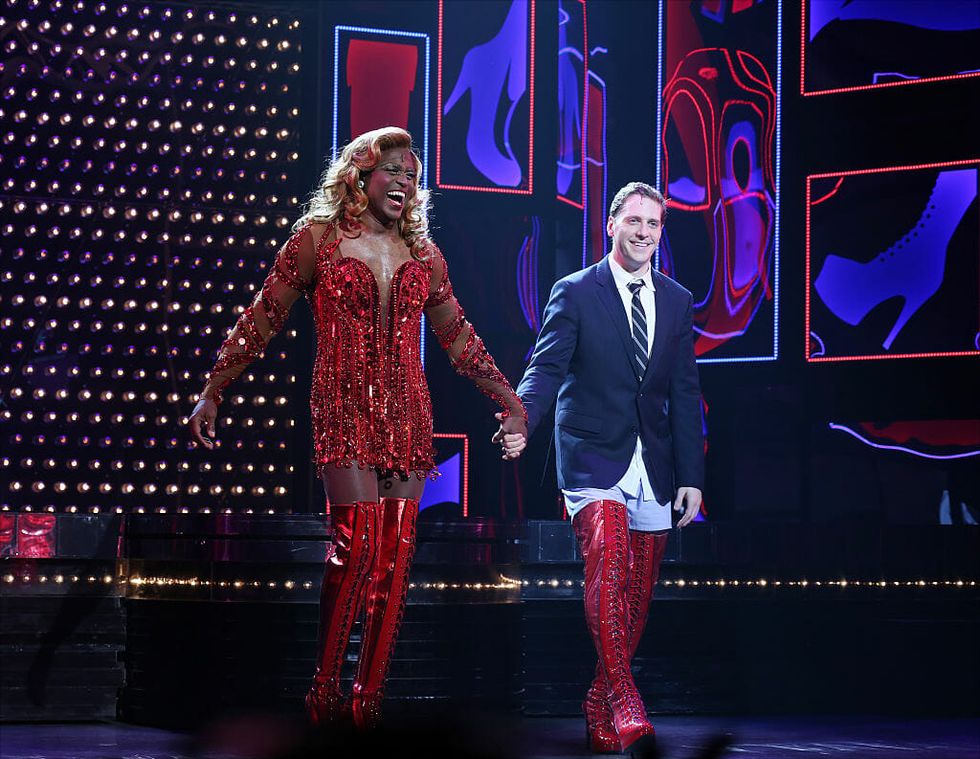 Wayne Brady with Andy Keslo during Brady's opening night curtain call bows in "Kinky Boots" at the Hirschfeld Theatre on December 1, 2015 in New York City. (Walter McBride/Getty Images)
Brady gained his fame in the original (British) version of "Whose Line Is It Anyway?" He was particularly known for his good singing voice during the musical improv segments. In November 2015, Brady was able to bring that voice to Broadway when he replaced original cast member Billy Porter as the lead drag queen, Lola, on Broadway. He later joined the cast of "Hamilton" in Chicago as Aaron Burr.
Jake Shears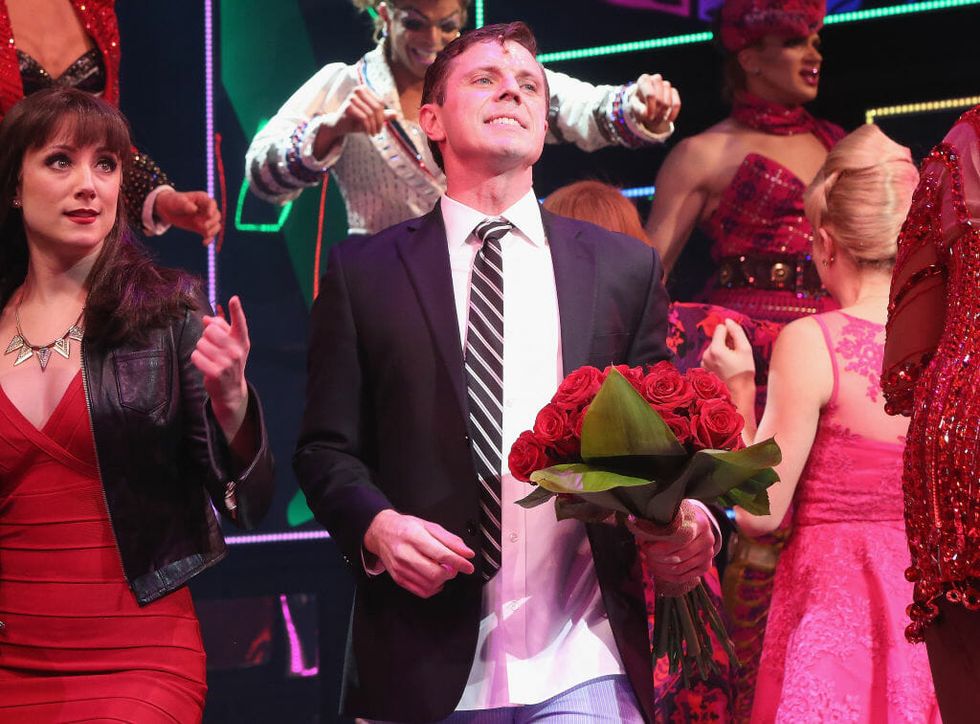 Jake Shears of the rock group "The Scissor Sisters" takes his first curtain call as he makes his Broadway debut in the hit musical "Kinky Boots." (Bruce Glikas/WireImage)
Shears is the lead male singer for the pop band Scissor Sisters. He made his Broadway debut as another Charlie Price replacement in January 2018. He told Playbill about his role, "I have been dreaming of doing Broadway, and my wish got answered tenfold. I couldn't be more excited about doing Kinky Boots on Broadway; it's going to be a delicious challenge! Believe it or not, they're going to be the first stilettos I'll ever have worn. My feet are so big, I've never seen a pair that would actually fit me." Thank goodness for the Northampton shoe factory!
Todrick Hall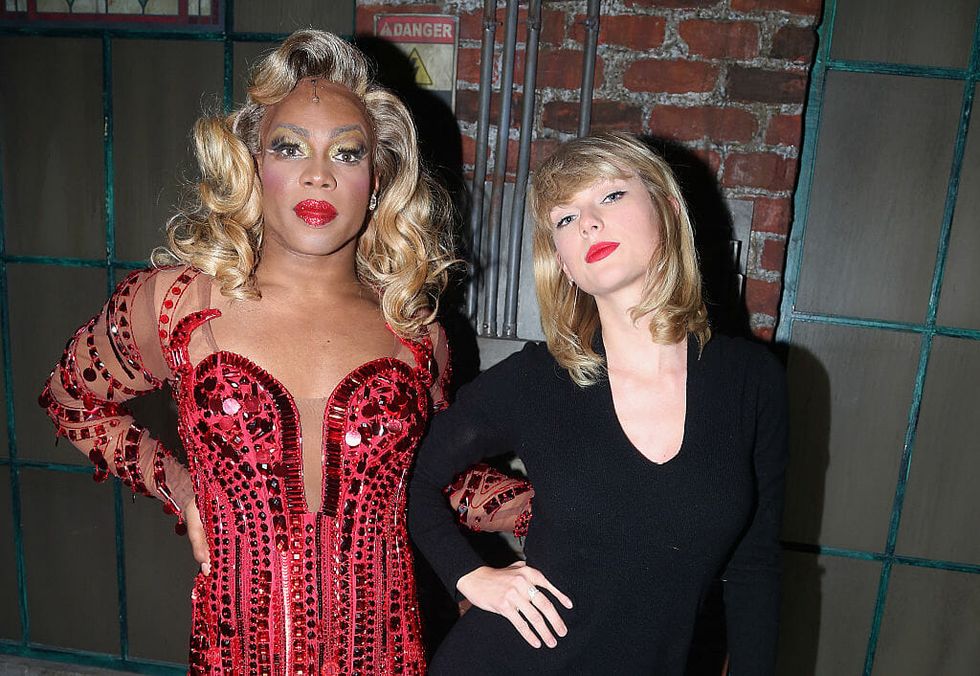 Todrick Hall as "Lola" and Taylor Swift pose backstage at the hit musical "Kinky Boots" on Broadway. (Bruce Glikas/Getty Images)
YouTube-sensation Hall made his Broadway debut as Lola in November 2016. His casting in the role actually made him put his album tour, "Straight Outta Oz", on hold. Hall later was cast once again in another hit Broadway musical, "Chicago", as Billy Flynn.
David Cook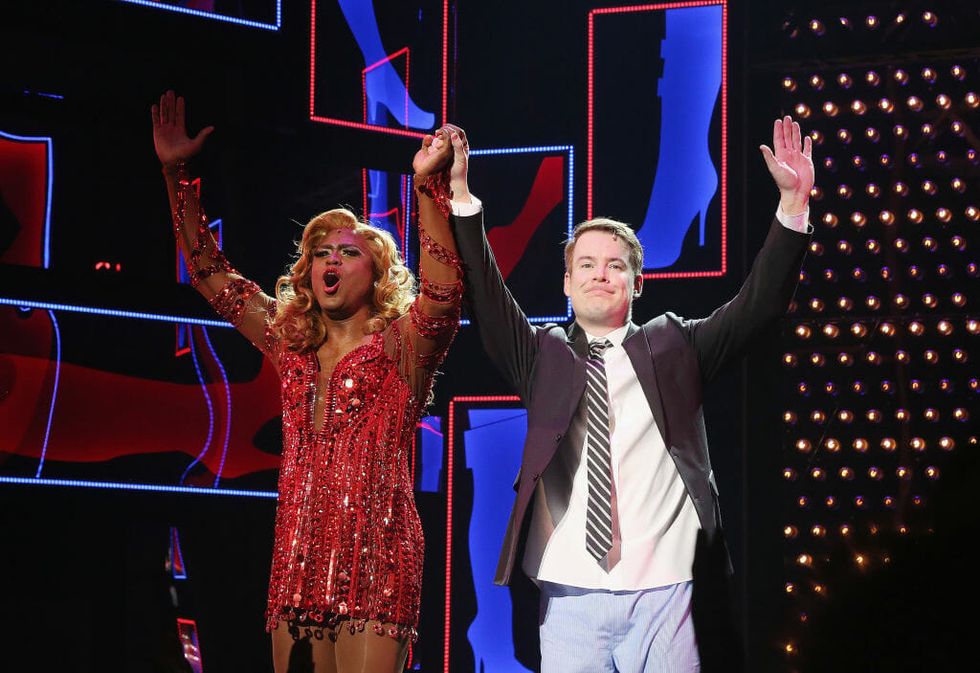 Wayne Brady as "Lola" and American Idol Season 7 Winner David Cook as "Charlie Price" celebrate onstage. (Bruce Glikas/Bruce Glikas/FilmMagic)
Joining Brady onstage was Cook, best known as the winner for the seventh season of "American Idol" in 2008. But Cook not only played Charlie once, but twice. After his initial run with Brady, he joined the cast of "Kinky" again in 2018.
Feel like you missed something special?
Well, don't worry. You still have your chance to see a filmed stage production of "Kinky Boots" in movie theatres.