During the first quarter of 2000, Electronic Arts introduced PC gamers to the world of The Sims. The lovable simulated family went on to earn accolades like GameSpot's "Game of the Year" and IGN's "Best Simulation." Fourteen-years-later, the series received its latest sequel, The Sims 4, which spawned four full-sized expansion packs.
Three years after its initial release, The Sims 4 received a second launch, bringing the wacky and zany worldto the current generation of console gaming. Released on the PlayStation 4 and Xbox One gaming systems, The Sims 4 is available as either the core game without any additional content or as a deluxe bundle with three content packs. Though three of the expansions released on the PC over a year before the console port launched, only one is offered on the PlayStation and Xbox and it must be purchased separately.
---
The Sims 4 Deluxe Party Edition retails at $59.99 and includes the core game along with the Life of the Party, Up All Night, and Awesome Animal Hats digital content packs. Unlike expansions, these downloadable packs only include additional themed home decorations and in-game attire.
What a stylish trio. https://t.co/sFixQLTkkw

— The Sims (@The Sims) 1510862404.0
While no retail version of The Sims 4 included full-sized expansions, a separated DLC bundle includes access to The Sims 4 City Living, the third expansion that introduced the city of San Myshuno, four new neighborhoods to build in, and new careers. The expansion also adds new areas for Sims to explore, such as a karaoke bar, a gaming convention, and a spice festival along with new activities within each lot.
Additional to City Living, the DLC bundle will also include the Vampire pack and Vintage Glamour Stuff. Like Life of the Party, Up All Night, and Awesome Animal Hats, these two packs unlock themed cosmetic items. Where Vampires allows players to dress their Sim up as a vampire, Vintage Glamour Stuff brings elegant attire to the table.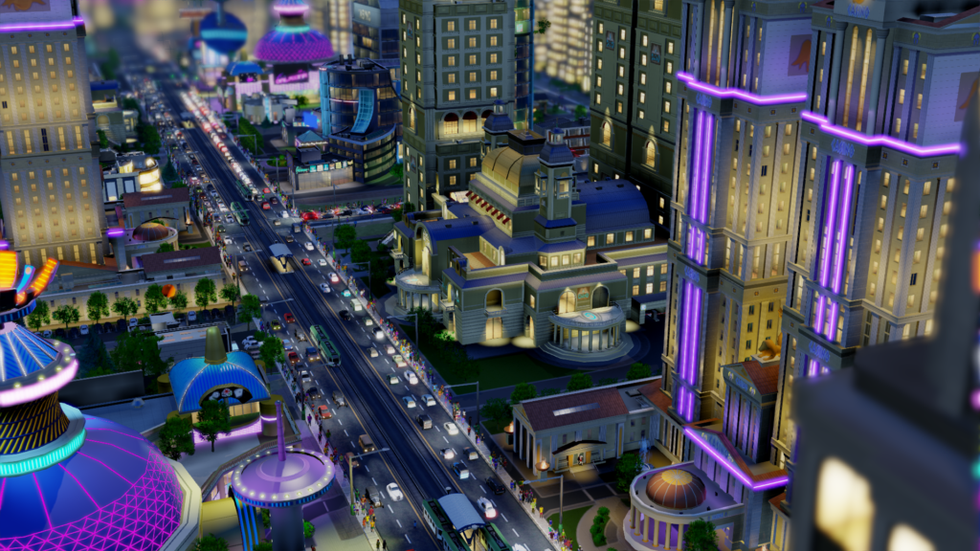 Source: Electronic Arts
The DLC bundle can be purchased for $49.99 on top of the $49.99 price tag for the core game or separately at $39.99 for City Living, $19.99 for Vampires, and $9.99 for Vintage Glamour Stuff. A separate add-on, Perfect Patio Stuff, can also be purchased digitally for $9.99.
All digital content and add-ons are available for download on the Xbox and PlayStation stores.