[DIGEST: Science Alert, Fortune, Tech Crunch, Newsweek, CNBC, BGR, LA Times, Spacenews, New York Times]
Famed entrepreneur Elon Musk wants to provide the entire Earth with Internet service, and he's going to do it from outer space.
---
According to a Nov. 15 Federal Communications Commission (FCC) filing, Musk's privately held, California-based SpaceX corporation plans to launch what would eventually add up to 4,425 satellites at a potential cost of at least $10 billion.
For perspective, this is more than three times as many satellites as are currently above Earth. With each machine measuring roughly the size of a compact car and weighing 850 pounds, that's not an insignificant load of freight to add to Earth's orbit.  
"The system is designed to provide a wide range of broadband and communications service for residential, commercial, institutional, governmental and professional users worldwide," SpaceX, also known as Space Exploration Technologies Corporation, wrote in the FCC application.
The first launch would consist of 800 satellites to expand Internet coverage throughout the U.S. and its territories, though the FCC application did not indicate a timeline for the launches.
The satellites would orbit 714 miles to 823 miles above Earth, and "once fully optimized through the Final Deployment...be able to provide high-bandwidth (up to 1 Gbps per user), low-latency broadband services for consumers and businesses in the U.S. and globally," reads the FCC application.
The resulting 1 Gbps (gigabytes per second) Internet speed would be a significant increase for most users. Average Internet connection speed currently averages 11.5 Mbps (megabits per second) in the U.S. and just 5.1 Mbps globally—SpaceX's satellite service would provide speeds nearly 200 times faster than what many in the world have yet experienced.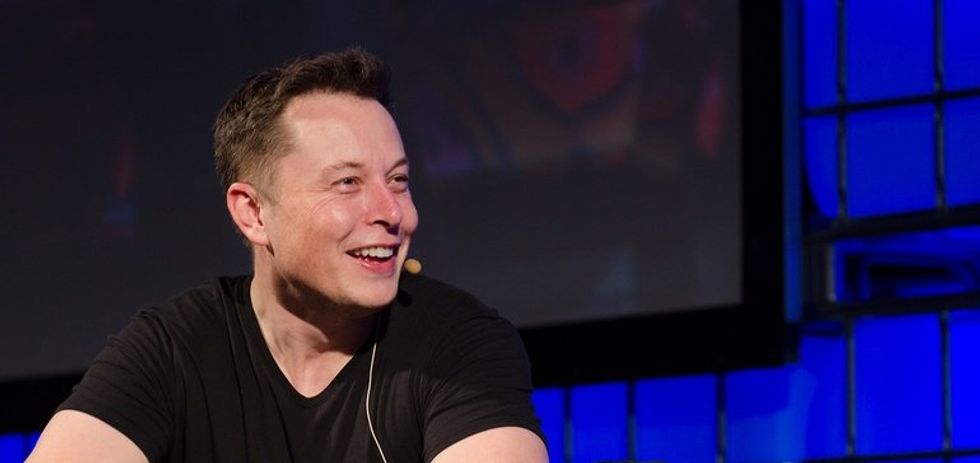 Credit: Source.
However, SpaceX, whose main line of business is launching satellites for government purposes and flying cargo ships to the International Space Station, is not alone in the competition to provide satellite-based Internet service. OneWeb and Boeing both plan to deploy their own constellations of telecommunications satellites in the next couple of years, though at a total of 2,956 satellites for Boeing and 900 for OneWeb, neither operation is as large as SpaceX's proposal.
Musk, perhaps best known as the founder of electric-car maker Tesla and online-payments system PayPal, first announced the satellite proposal in January 2015, around the same time Google's parent company, Alphabet, invested $1 billion in SpaceX.
Alphabet and its co-investor Fidelity now own 10 percent of SpaceX, a considerable potential advantage for Google given the increasing competition facing its trailblazing fiber-optic project, Google Fiber, from rivals like Verizon and Altice. Altice announced on November 30 that it plans to roll out a fiber-optic network delivering speeds of 10 Gbps—far outpacing both Google Fiber and its current closest analog, Verizon Fios.
Google's SpaceX investment could well return it to the forefront in the race to provide the fastest, most comprehensive Internet service on Earth.
"Space-based applications like imaging satellites can help people more easily access important information, so we're excited to support SpaceX's growth as it develops new launch technologies," said Don Harrison, Google's vice president for corporate development, in a 2015 statement. Harrison himself is now a member of the SpaceX board of directors.