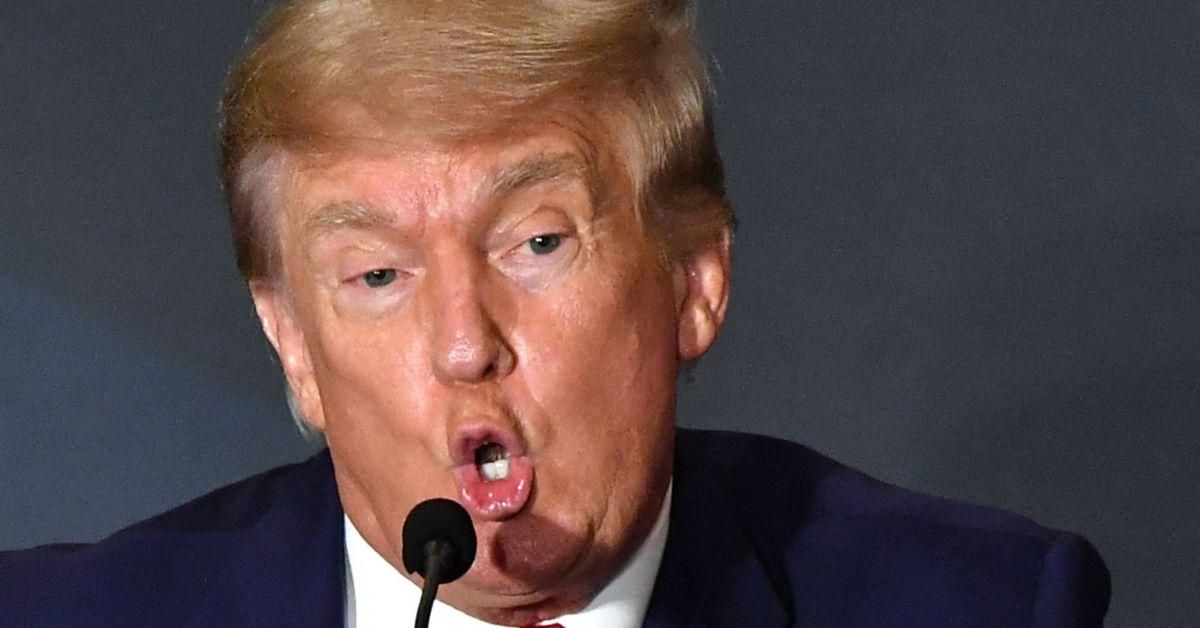 MANDEL NGAN/AFP via Getty Images
Google said they advised Truth Social to fix key issues concerning content moderation before launching former President Donald Trump's app on their store.
The announcement contradicted a previous claim by the far-right social media platform it was waiting on Google to make its debut.
Last week in response to a consumer inquiring when Truth Social was going to be made available on Android, Devin Nunes–who is the CEO of Trump Media & Technology Group that created the app–replied:
"That's up to the Google Play store."
Before becoming the CEO of TMTG, Nunes served as the U.S. representative for California's 21st congressional district and then California's 22nd congressional district from 2003 to 2022.
Nunes–who has sued Twitter and parody accounts like "Devin Nunes' Cow" and "Devin Nunes' Mom" alleging defamation–said of Google:

"We're waiting on them to approve us. I don't know what's taking so long."
He added Truth Social was available for pre-order but was not live on Google Play yet.
Despite an online rumor Google banned Truth Social, a spokesperson for the major global tech company clarified the debut of Truth Social largely depended on the company making required changes to the app.
The spokesperson explained:

"On Aug. 19, we notified Truth Social of several violations of standard policies in their current app submission and reiterated that having effective systems for moderating user-generated content is a condition of our terms of service for any app to go live on Google Play."
Truth Social was launched on Apple's app store on February 21, 2022.
Social media users are now starting a campaign encouraging Apple to follow Google's lead by refusing to have Truth Social in their virtual store.
The creation of the platform was in response to Trump being banned from Twitter, Facebook, and YouTube, for his role in inciting the January 6, 2021 Capitol insurrection.

Trump's Twitter copycat app hasn't exactly caught on with social media users.
Rosie Bradbury of Insider said she spent a week on Truth Social in April and said engaging with the app was akin to exploring "a conservative ghost town that had been overrun by bots."
Bradbury also concluded the signs for the app so far were it was "a flop."

Of those who signed up for a waiting list and got approved, some who mentioned the congressional hearings on the January 6 attack on the Capitol found themselves banned.

Twitter user Travis Allen–who describes himself as an information security analyst–shared a screenshot of his Truth Social page that read "Account suspended."
Allen wrote:
"My Truth Social account was just permanently suspended for talking about the January 6th Committee hearings."
According to Yahoo! Finance, Google expressed concern about how "Truth Social handles physical threats and incitement of violence."
Google also said Truth Social acknowledged their guidance last week and claimed to be working to solve the issues.
Insider added:
"However, Google said Nunes' allegations misrepresent the company's ongoing conversation with Truth Social."