[DIGEST: NBC, The New York Times, Forbes]
The Food and Drug Administration this month banned 19 different chemicals found in antibacterial soaps. Two of them—triclosan and triclocarban—are found in about 93 percent of antibacterial soaps on the market today, accounting for about 40 percent of all soap.
---
The FDA's decision came after its 2013 announcement that manufacturers must produce data showing that antibacterial soaps work better than traditional soaps, and are safe. They failed to do so, said the FDA: "Companies will no longer be able to market antibacterial washes with these ingredients because manufacturers did not demonstrate that the ingredients are both safe for long-term daily use and more effective than plain soap and water in preventing illness and the spread of certain infections."
Concern about the chemicals used in antibacterial soaps has been festering for years. The FDA has been investigating antibacterial soaps since the 1970s. In 2013 it concluded that there "are indications that certain ingredients in these soaps may contribute to bacterial resistance to antibiotics, and may have unanticipated hormonal effects that are of concern to FDA."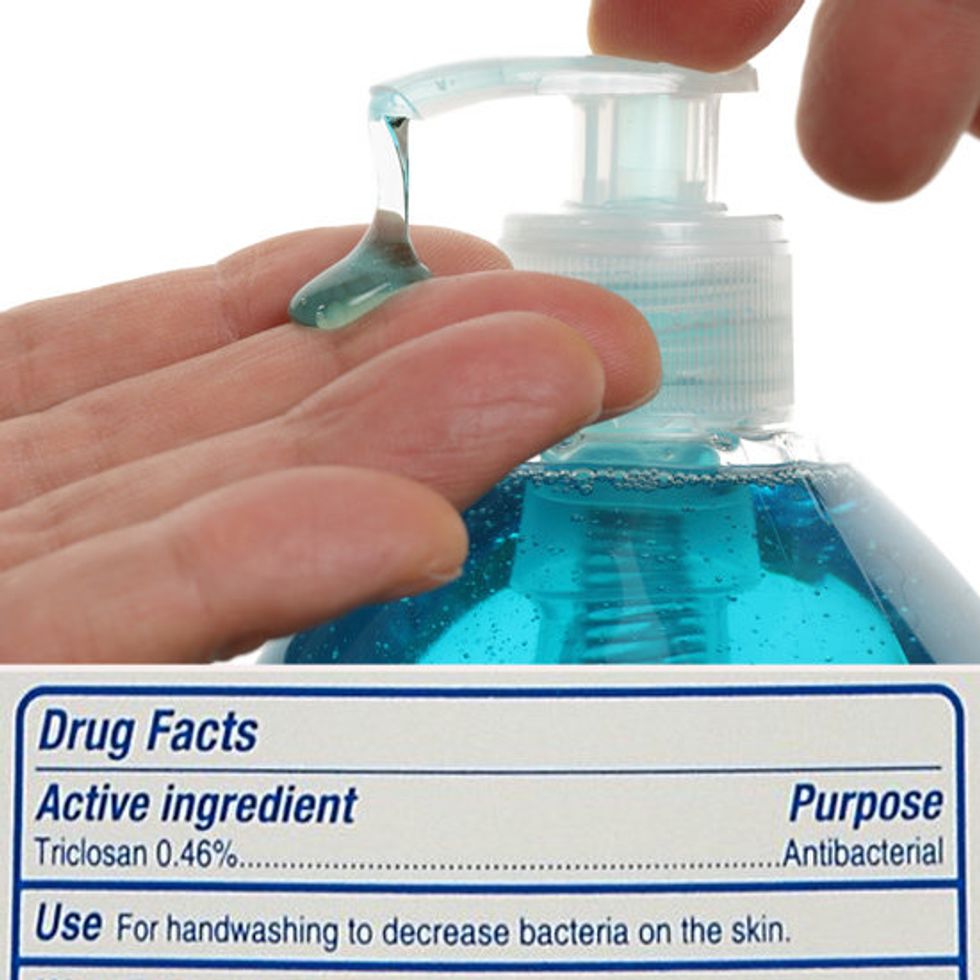 Credit: Source.
These concerns are in line with independent studies which found a potential risk of danger due to exposure. Researchers at Johns Hopkins linked triclosan to an increased risk of allergies and immune system disruption in children. Another study published in the journal Endocrinology showed that triclocarban interferes with the normal action of testosterone. In a study involving nursing mother rats, researchers found triclocarban to be linked to dramatically shorter lifespans for the nursing babies. There is no evidence yet, however, that triclosan is harmful to humans.
The impact on the environment is also of concern. Triclosan was originally developed for use by surgeons in the 1970s, and was never intended for consumer use. The chemicals wash down drains into the sewer system, and eventually into rivers and streams. There is concern that the amounts currently present in the water supply may be interfering with algae and photosynthesis.
Worries about these chemicals are especially pressing because there is no proof that antibacterial soaps are any more effective than plain soap and water. Triclosan breaks down
the cell walls of bacteria, eventually killing them. But the chemicals take several hours to break down those walls—clearly much longer than the amount of time it takes to wash and dry hands.
Dr. Janet Woodcock, direct of the FDA's Center for Drug Evaluation and Research, noted: "Consumers may think antibacterial washes are more effective at preventing the spread of germs, but we have no scientific evidence that they are any better than plain soap and water."
Companies will have one year to take the offending ingredients out of their products. Some major manufacturers – like Johnson & Johnson and Procter & Gamble, have already begun phasing out triclosan from their antibacterial soaps.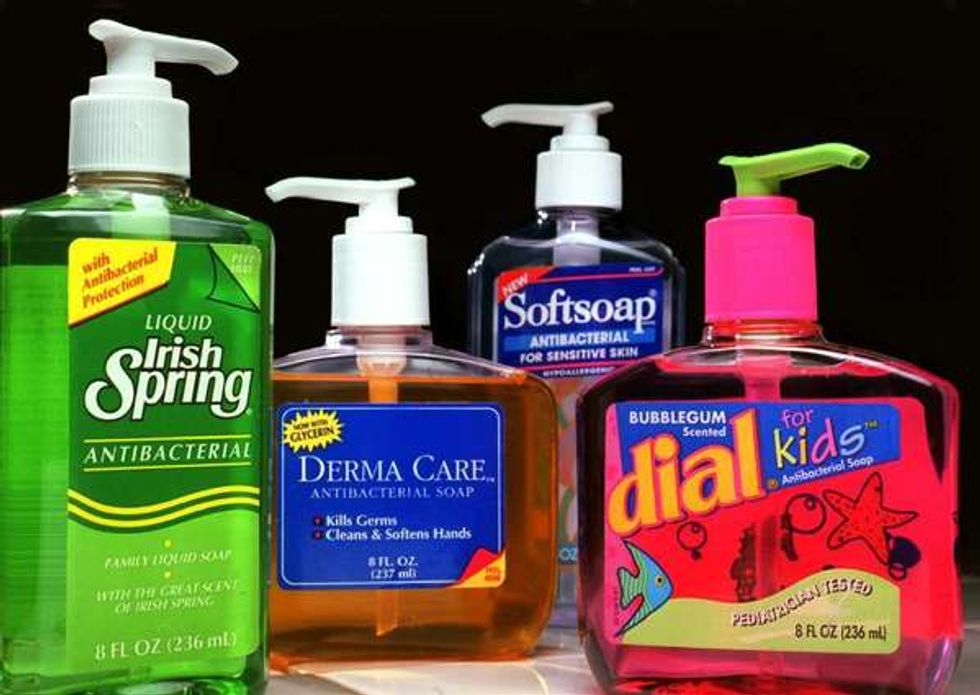 Credit: Source.
Soap manufacturers will have another year to negotiate over some of the less common chemicals found in the soaps, such as benzalkonium chloride.
The FDA's ruling will not mark a wholesale ban of the offending chemicals. Certain toothpaste, like Colgate Total, still contain the chemicals and can continue to. The FDA said that the benefits of reducing plaque and gum disease outweigh the risks.
It also leaves alone consumer hand sanitizers, antiseptic products used in healthcare settings, and antiseptics in food handler settings—for now, although these products are also under review.
What's an antibacterial soap user to do? "Washing with plain soap and running water remains one of the most important steps consumers can take to avoid getting sick and to prevent spreading germs to others," the FDA said. If soap and water is not available, the FDA recommends using an alcohol-based hand sanitizer that contains at least 60 percent alcohol.