[DIGEST: Washington Post, Boston Globe, New York Times]
Two related studies published late last month show that global sea levels are rising at an alarming rate. Along with the rise in tides, people can also expect increased flooding, especially along the East Coast.
---
In a new study published in the Proceedings of the National Academy of Sciences, a group of scientists reconstructed the history of Earth's sea levels going back almost 3,000 years. They concluded "with 95 percent probability that the 20th-century rise [in sea levels] was faster than any of the previous 27 centuries."  
Sea levels rose about 14 centimeters (about 5.4 inches) from 1900 to 2000, with an overall rate of 1.4 millimeters a year. According to NASA, the current rate of sea level rise is 3.4 millimeters per year, which suggests that the rate is accelerating.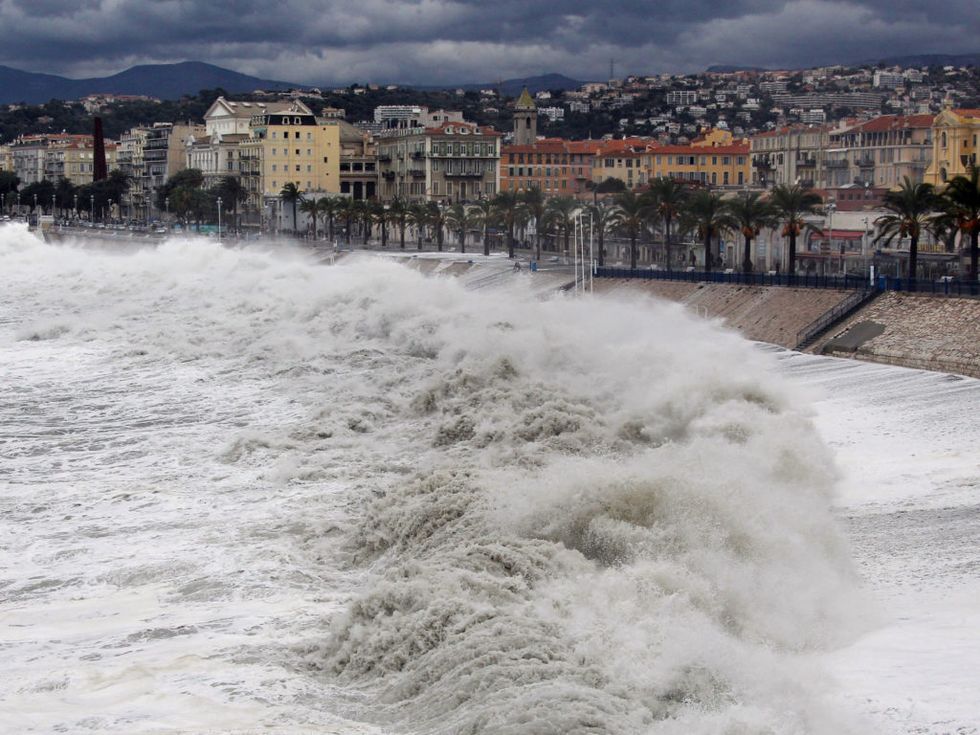 Credit: Source.
Scientists blame this on man-made global warming. They calculated that, if humans were not on the planet, rather than a 14 centimeter rise, there would have been somewhere between a 3 centimeter fall and 7 centimeter rise in sea levels.  
The research further predicts that 21st-century sea levels will continue to rise at unprecedented rates no matter how much carbon dioxide we emit in the coming decades. However, lowering emissions can still
have a big impact. The study found that for a low emissions scenario, the sea may rise between 24 and 61 centimeters; for a high emissions scenario, it could rise between 52 and 131 centimeters—over 4 feet. Even these estimates are conservative—they do not account for the potential collapse of huge ice sheets in Greenland and Antarctica, which is hypothesized to be already underway.
A second paper published in the same journal on the same day reached similar conclusions, finding that the Earth could see up to a four-foot sea level rise by 2100.  
On the East Coast, the pattern is even more pronounced. "There are reasons to think Boston and other areas of New England and along the East Coast will continue to see greater relative sea level rise than the global average," said Andrew Kemp, an assistant professor in Tufts University's Department of Earth and Ocean Sciences.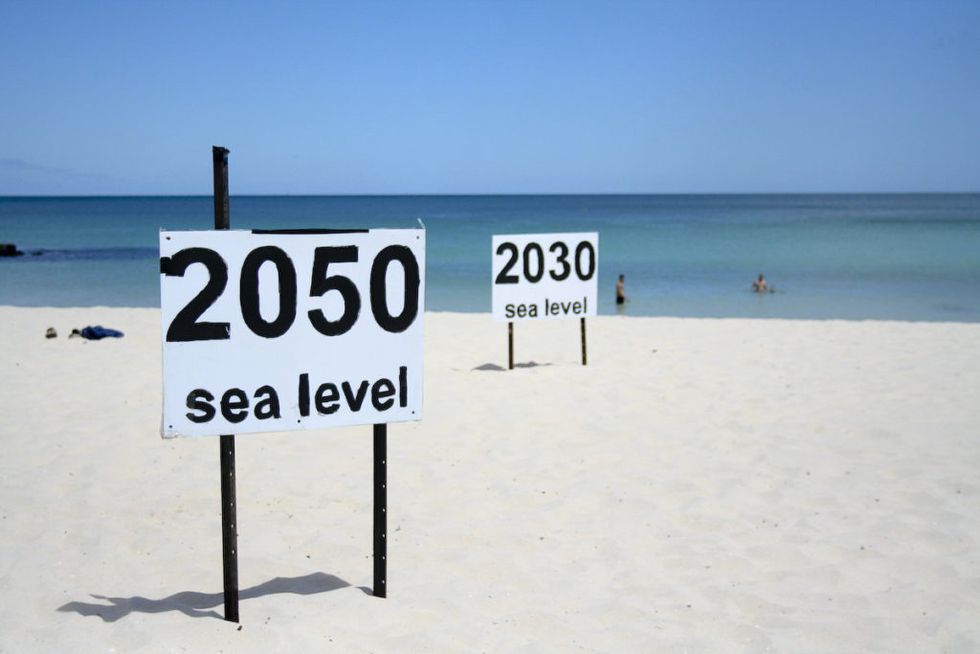 Credit: Source.
Many spots in Connecticut and Massachusetts showed relative sea level rises at between 8 and 11 inches between 1900 and 2000. One spot in New Jersey saw a 15.2 inch rise in that same time period—well above the 5.4 inch average.
[post_ads]
King tides, which are often the cause of "nuisance flooding," are also on the rise, suggesting that tidal flooding will continue to increase. For instance, from 1955 to 1964, a tide gauge in Annapolis, Maryland, measured 32 days of flooding. From 2005 to 2014, the number soared to 394. Similar rises were also found in Charleston and Key West.
If trends continue, the floods will become more than nuisances. Experts predict that as the situation grows worse into the 22nd century and beyond, many coastal cities will need to be abandoned.
"I think we need a new way to think about most coastal flooding," said Benjamin H. Strauss, author of a related report on Climate Central. "It's not the tide. It's not the wind. It's us."