New York Democratic Representative Alexandria Ocasio-Cortez—as a visitor to government run detention centers—gave testimony at Friday's House Oversight and Government Reform Committee hearing on the child separation policy at the U.S.-Mexico border. The Representative talked about her conversations with 17 women who were being held at detention facilities.
The congresswoman—who has been accused of lying about her experiences by members of the Trump administration—asked to be sworn in.
---
But as with most things the freshman House member, conservatives soon pounced on her choice to swear and affirm that her testimony would be the truth.
MSNBC host Mika Brzezinski asked why.
Ocasio-Cortez responded to Brzezinski's question, explaining to all those who did not understand the reason for her symbolic gesture.
Some caught that the meaning would be lost on some no matter what.
But Nichols decided to share his expertise again.
And found few allies...
But he could not help but keep digging.
Or at least no allies with substantive arguments to make.
People pondered why AOC is the favorite target of conservatives and White older men like Tom Nichols.
People restated what was obvious to many except people like Nichols.
Representative Ocasio-Cortez repeated statements she made previously about conditions at the government controlled facilities.
The Congressional hearings are ongoing.
If you're a fan of satire and comics, Alexandria Ocasio-Cortez and the Freshman Force is available here.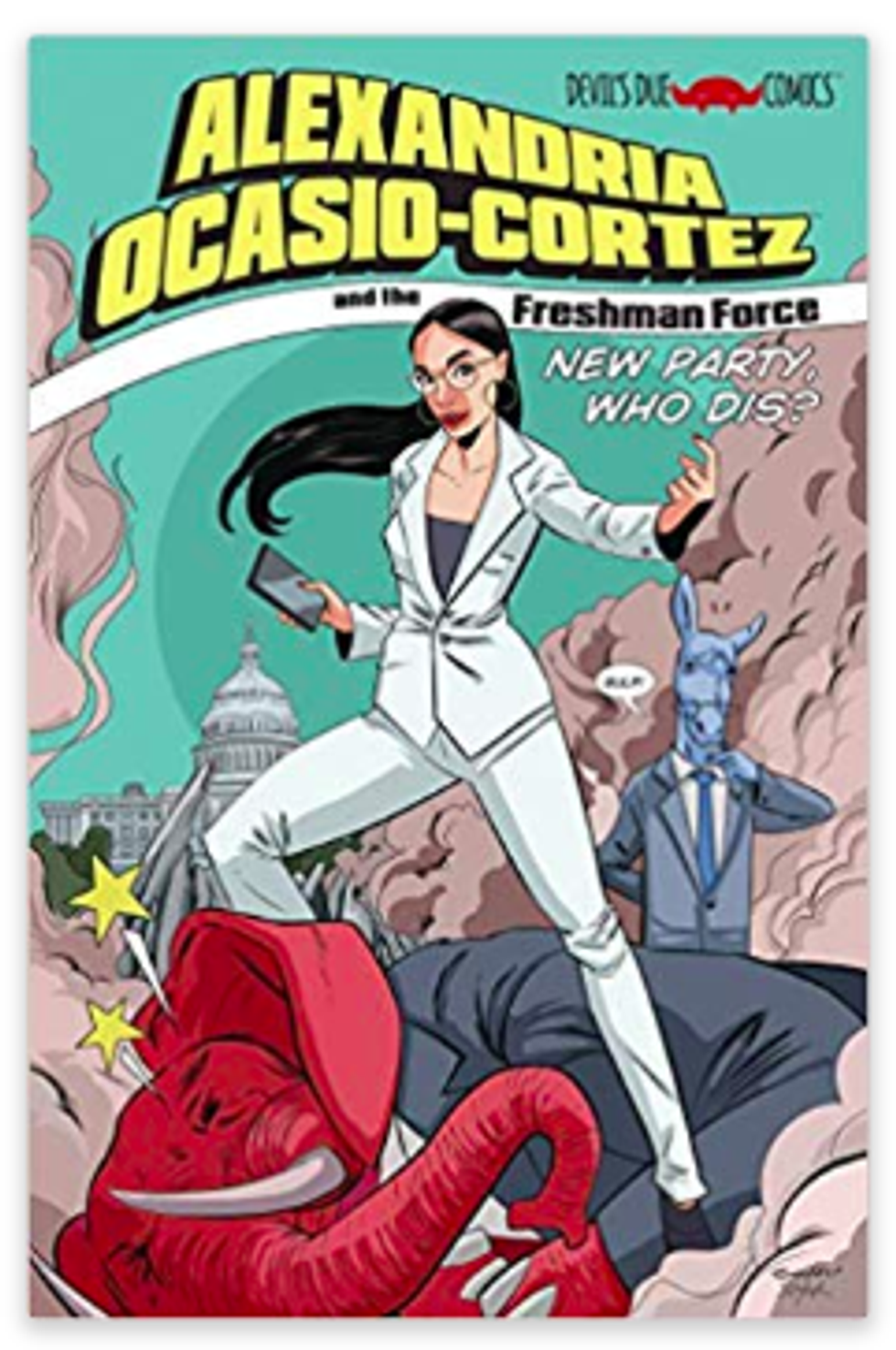 Amazon
"It's Alexandria Ocasio-Cortez and the "Freshmen Force" (of Congress) vs. the establishment in this all-new special! Comic creators converge to celebrate the election of the most diverse group of freshman Representatives in history, and spare no-one in this satire that takes aim at Washington. From the house that brought you Barack the Barbarian! Featuring comics from various artists and bonus activities and games."