Despite years' worth of President Donald Trump's abrasive and profane rhetoric, Republican lawmakers are up in arms about recent comments made by President-elect Joe Biden's former campaign manager and soon-to-be Deputy Chief of Staff, Jen O'Malley Dillon.
In a Glamour Magazine profile published this week, O'Malley Dillon opened up about the highs and lows of the 2020 campaign. In one portion of the interview, she addressed skepticism that Biden could work with pro-Trump Republicans, especially if the GOP maintains its Senate majority in the 117th Congress.
O'Malley Dillon said:

"The president-elect was able to connect with people over this sense of unity. In the primary, people would mock him, like, 'You think you can work with Republicans?' I'm not saying they're not a bunch of f***ers. Mitch McConnell is terrible. But this sense that you couldn't wish for that, you couldn't wish for this bipartisan ideal? He rejected that."
Republicans immediately pounced on the candid answer, including Senator Marco Rubio (R-FL).
That's when Congresswoman Alexandria Ocasio-Cortez (D-NY)—a favorite enemy of the right who's famous for her Twitter clapbacks—offered her assessment.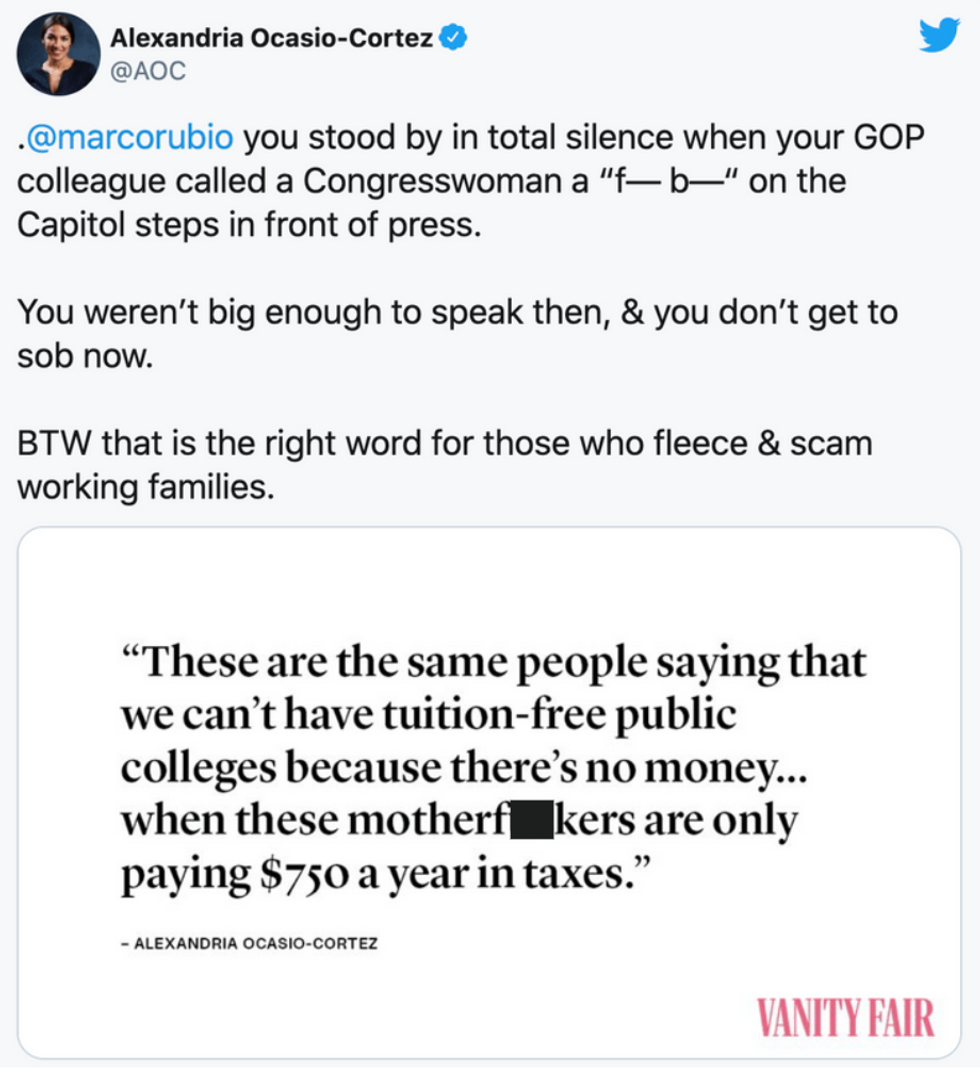 The Congresswoman—known colloquially as "AOC"—reminded Rubio of an incident earlier this summer, when Congressman Ted Yoho (R-FL) called her a "f***ing b***h" on the steps of the Capitol.

The incident sparked widespread Democratic rebuke and a response from the Congresswoman on the House floor went viral.
Ocasio-Cortez also included a quote from a Vanity Fair profile on her earlier this year, in which she decried hypocritical Republicans as "motherf***ers."
People were 100% here for AOC's takedown.
Rubio attempted a rebuttal...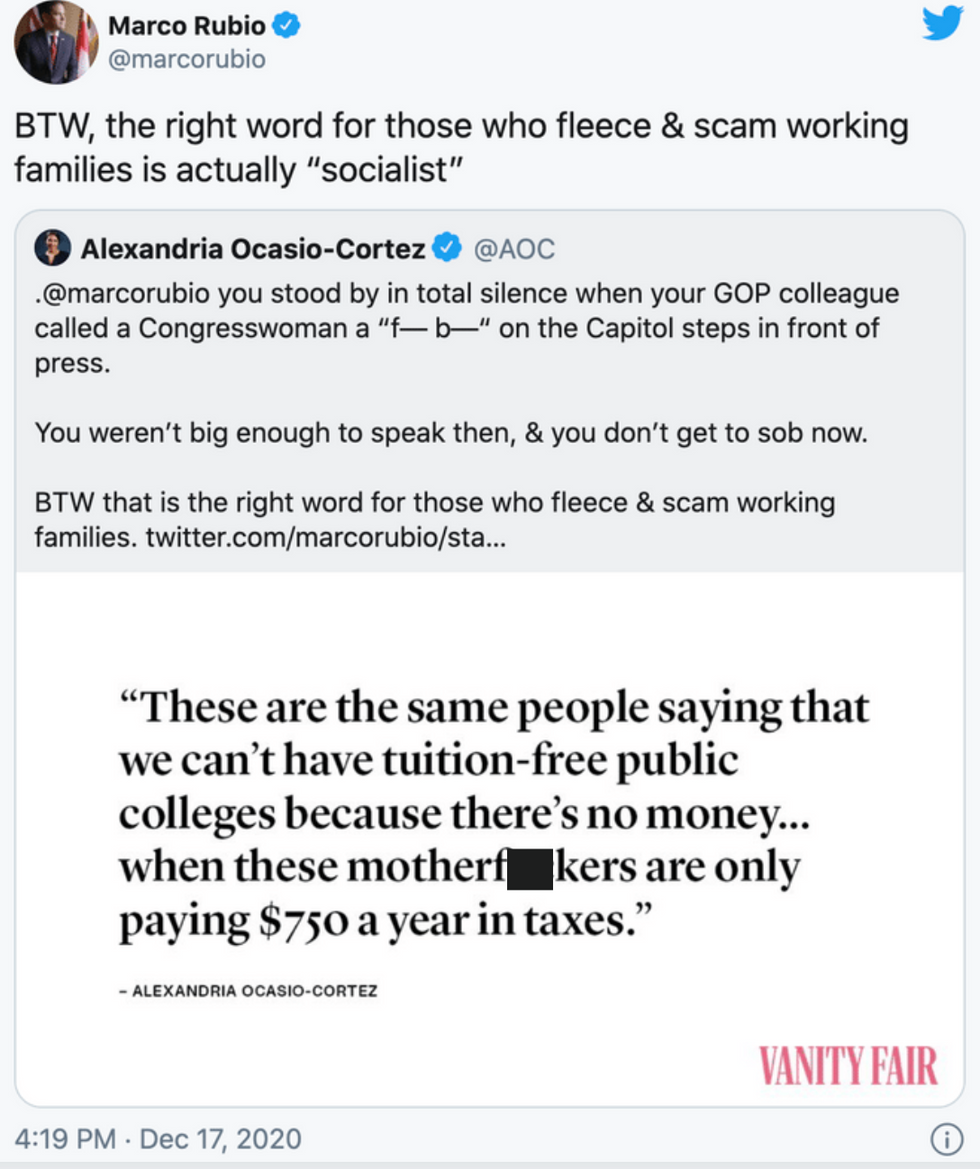 But it fell completely flat.
This was AOC's second takedown of Rubio in two weeks.