On Dec. 5, 2017, Capcom will boost the roster for its hit fighter Marvel vs. Capcom: Infinite with a trio of new fighters. In a reveal this morning on the Capcom Unity blog, Capcom released new gameplay footage showing Black Widow, Winter Soldier, and fan-favorite Venom in action.
---
Though Venom has been a playable character in prior Marvel vs. Capcom games, Winter Soldier and Black Widow will be making their playable debut in Infinite. Winter Soldier previously appeared in Ultimate Marvel vs. Capcom 3 as an ability card in Heroes and Heralds mode while Black Widow has yet to grace the series.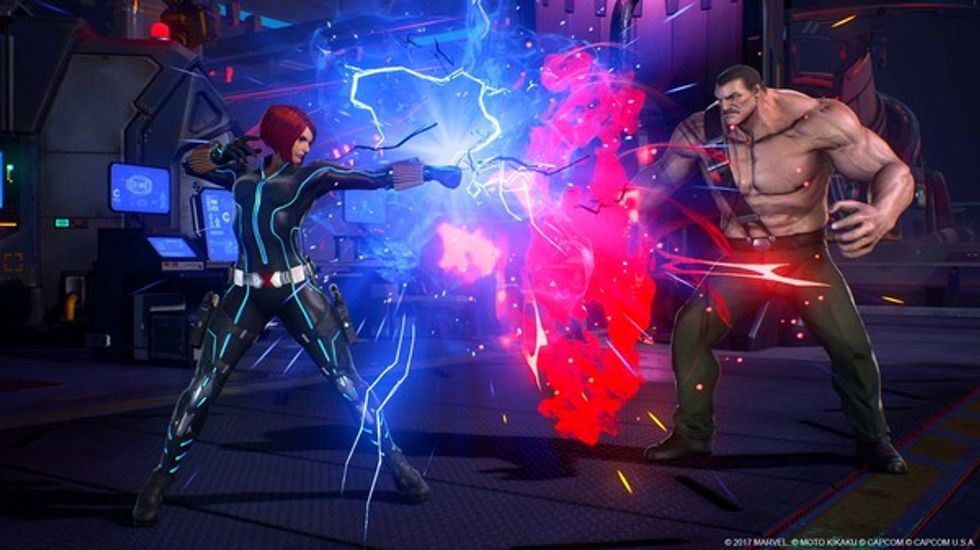 Source: Capcom
The three characters will each offer very different playstyles and if the gameplay trailer didn't showcase those differences enough, Capcom offered brief descriptions of each character in the post.
According to the site, Winter Soldier will use his cybernetic arm to dominate ground combat and can employ his Metal Shield to deflect enemy hits. Venom, as with prior iterations in the series, is a more aggressive fighter and can use a combination of old and new moves, like Venom Glide, to tackle every layer of the arena. The craftier and more agile Black Widow will have a focus on ranged fighting with gauntlets that release a deluge of fun gadgetry.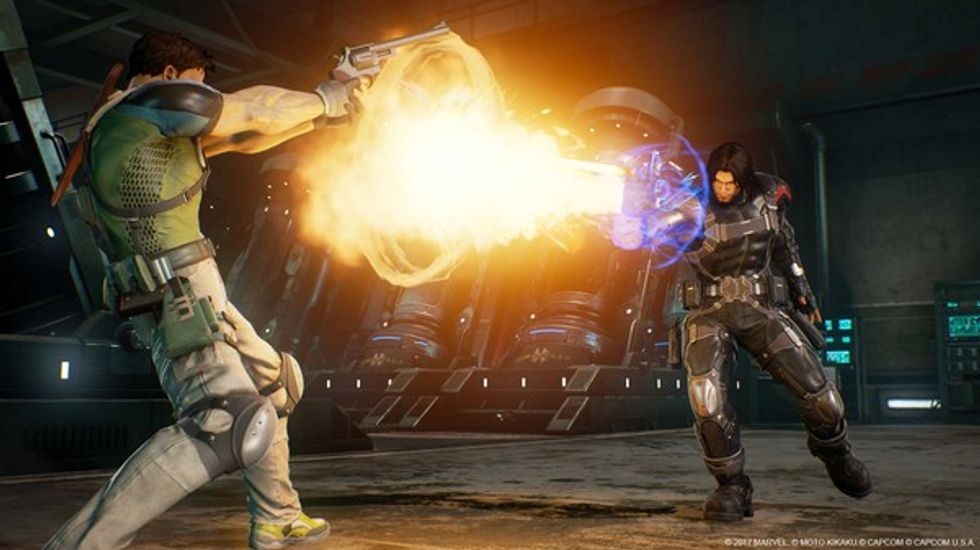 Source: Capcom
The DLC pack marks the second character add-on since the game's launch in September, following Black Panther, Sigma, and Monster Hunter. When the pack launches on Dec. 5, the characters will release with premium costumes, including Anti-Venom for Venom.
The character add-on pack will launch at $29.99 and will also include the previously released characters for those that haven't purchased them yet. Players that don't want all three can also purchase them individually at $7.99 each. Purchasers of the 2017 Character Pass will have access to all six DLC fighters at no extra cost.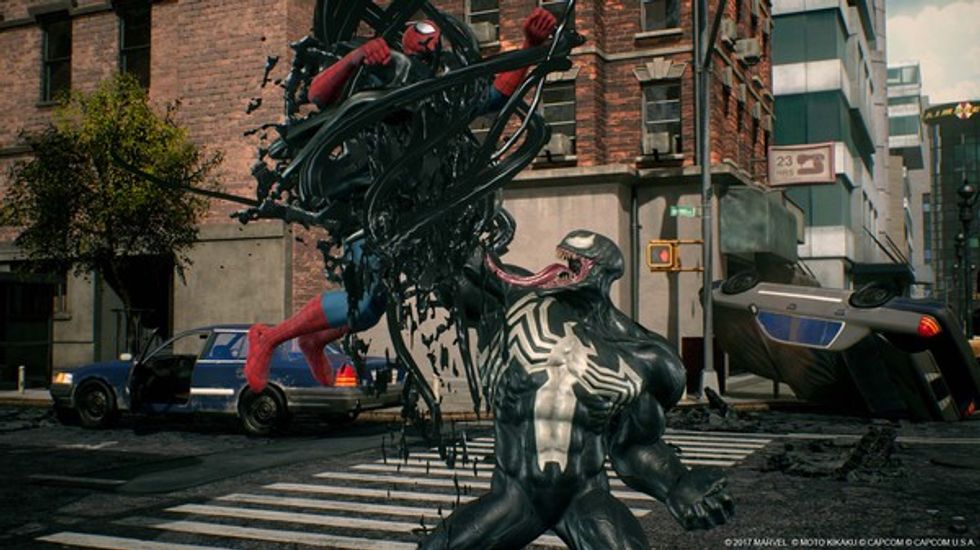 Source: Capcom
Players looking to try out Infinite and its beefy roster of 30 characters can do so for three days starting Nov. 24th in a free demo exclusive to the PlayStation 4. The demo will unlock the game's versus mode for player-vs-player or player-vs-AI matches.